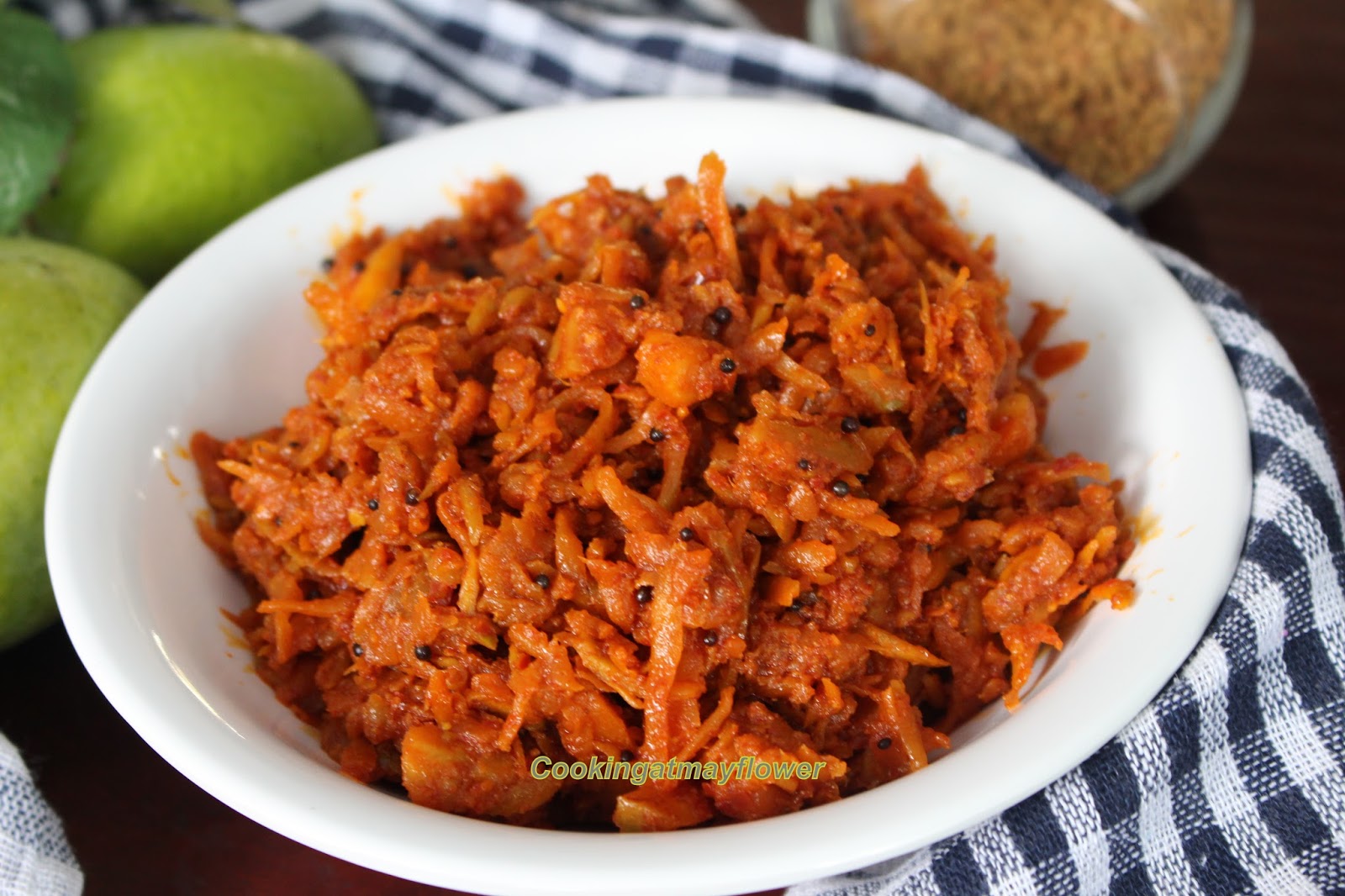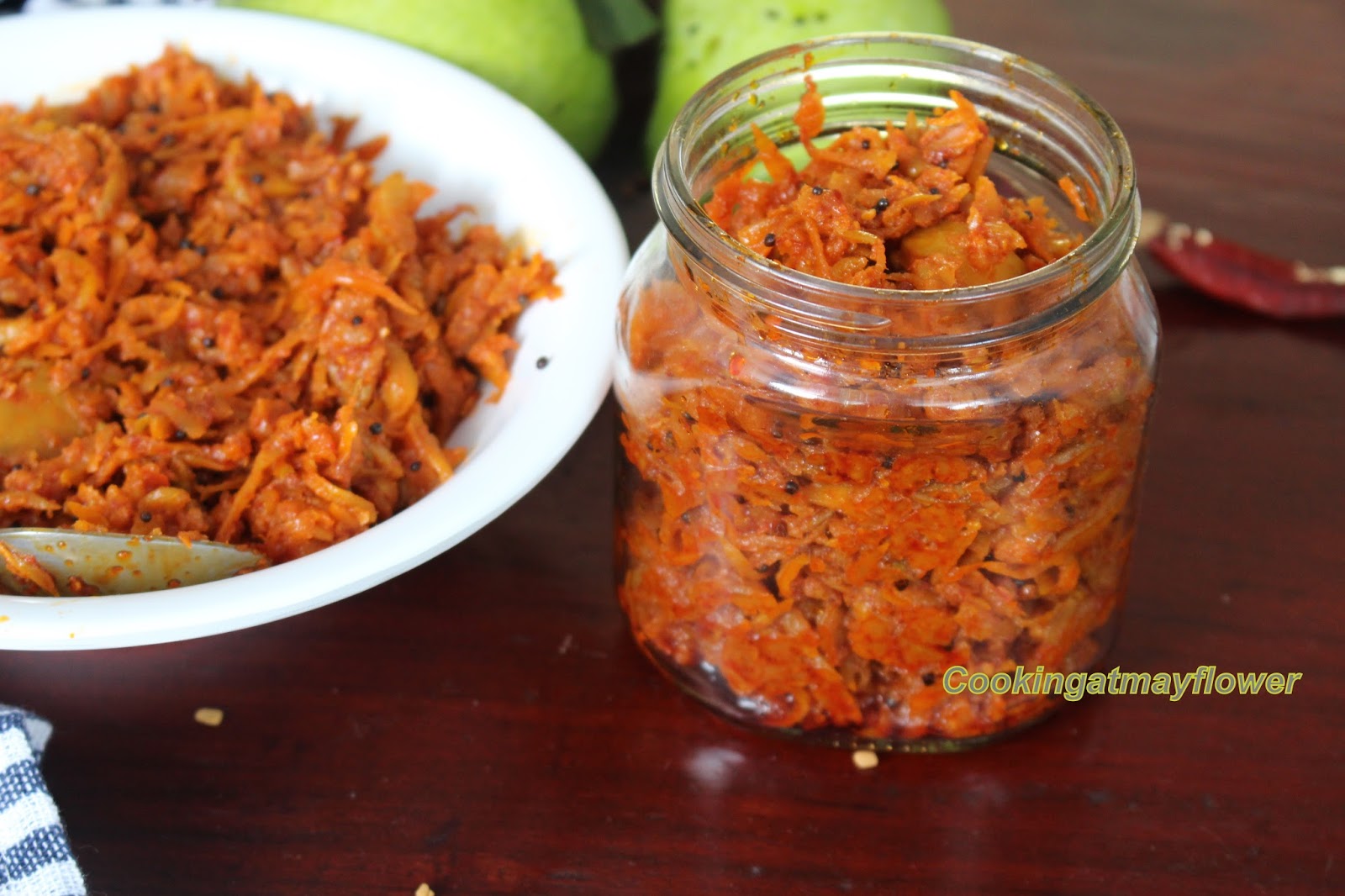 Ingredients



Raw, sour green mangoes- 1 kg


Sesame oil- 1/2 cup
Fenugreek seeds- 1/2 tbsp
Asafoetida – 1 tsp
Whole dried chillies – 1 1/2 cup
Mustard seeds – 1 tsp
Turmeric powder – 1 tsp
Salt to taste
Grated jaggery -1 tbsp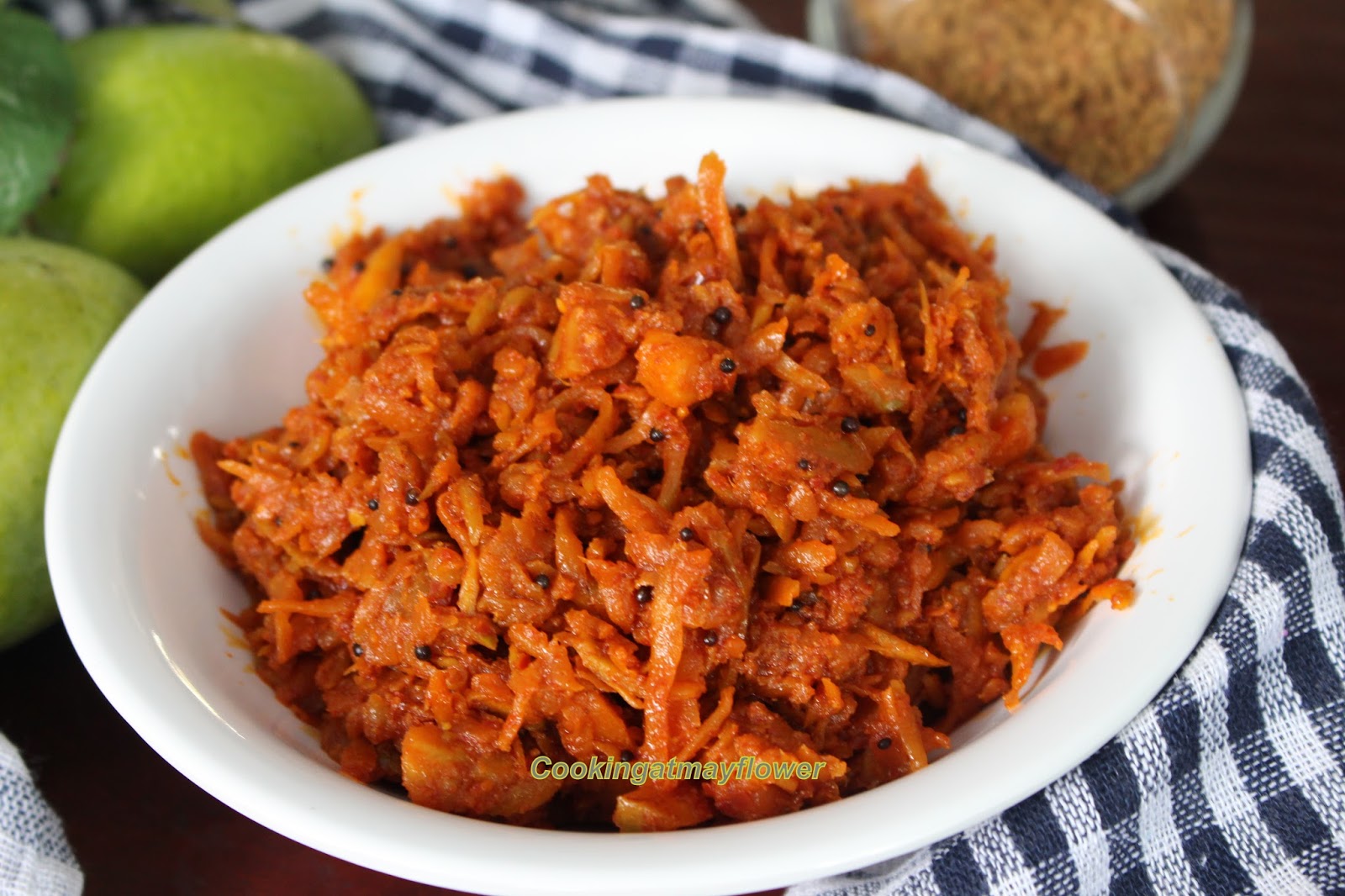 Method


Wash and dry mangoes with a kitchen towel. Peel and grate the mangoes.


In a small pan, heat 1 tsp oil and roast fenugreek seeds, asafoetida and red chillies. Remove this from heat and allow them to cool. Now grind this to a fine powder.


In a Kadai, heat oil and add mustard seeds. When they start to splutter, add mangoes and stir. Now on low heat, add turmeric powder and salt. Cook for 5 minutes until the mangoes soften. Now add ground spice powder and jaggery. Cook for another 5 minutes on low heat.


Cool and store airtight containers. Keep it refrigerated.


To prevent the pickle from spoiling, top it with a layer of oil that has been heated till smoking and cooled completely.