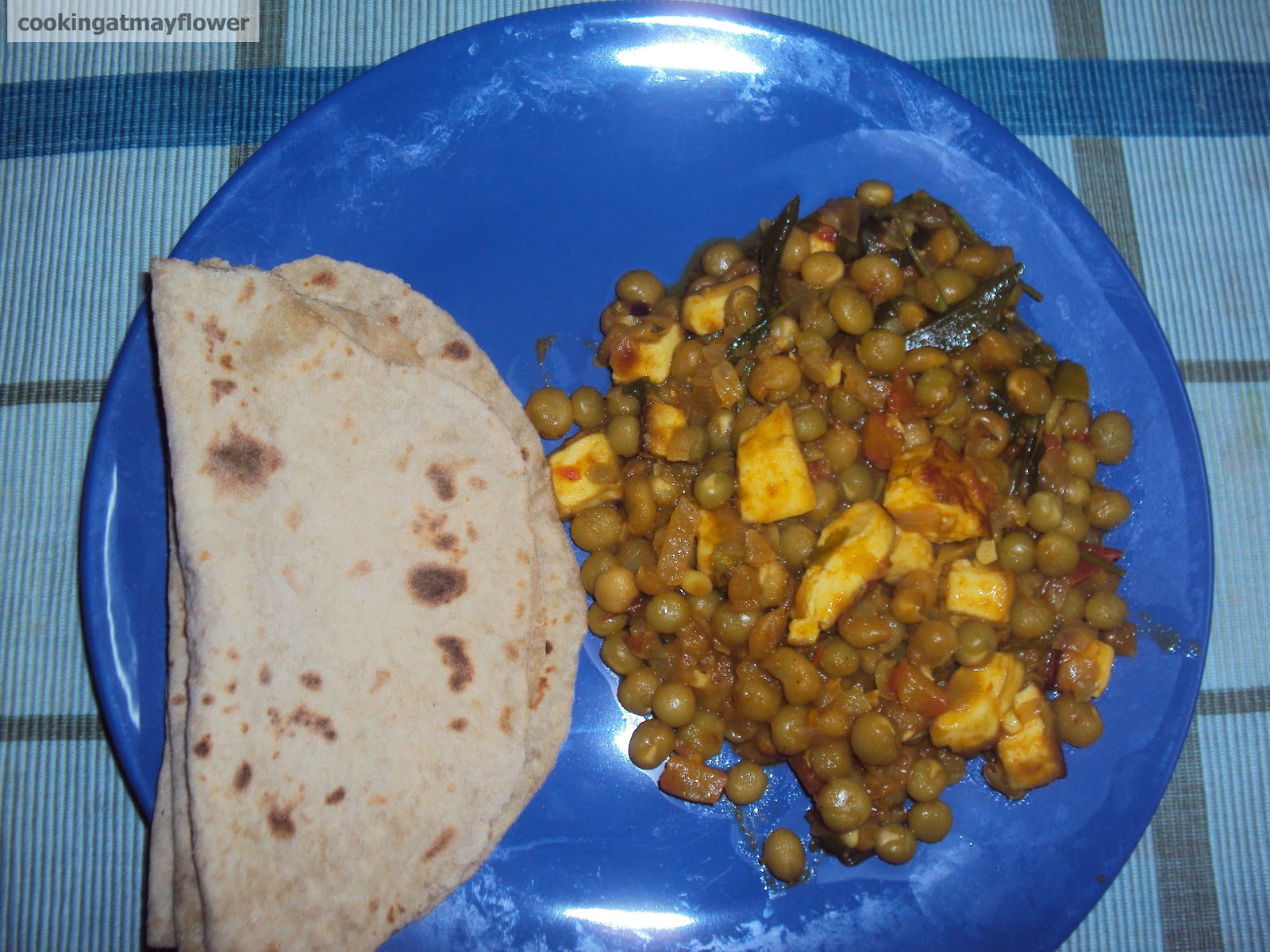 Ingredients
Paneer –100gm
Boiled peas — 1 cup
Onion –1 cut in to small pieces
Ginger –1 small piece
Garlic –4 pod
Tomato -1 cut in to small pieces
Kashmir chili powder – 2 tsp
coriander powder – 1 1/2 tsp
Turmeric powder – 1 /2 tsp
Garam masala – 1 tsp
Salt
Oil
Curry leaves , coriander leaves
Directions
Shallow fry the paneer cubes until golden brown. Place the cubes in warm water. This helps the paneer to stay soft.
Heat oil in a kadai, add chopped onion and curry leaves. Fry till the onion becomes tender. Add chopped garlic and ginger and saute them well. Add chopped tomato and cook till it becomes mushy. Now add chilli powder, coriander powder, turmeric powder, and garam masala. Saute 2 minutes in a low heat. Now pour green peas and salt along with 1/2 cup of water. Cook this, covered until done. Add paneer pieces and cook for 2 minutes.
Garnish with finely chopped coriander leaves. They are good to go with chapati and naan.