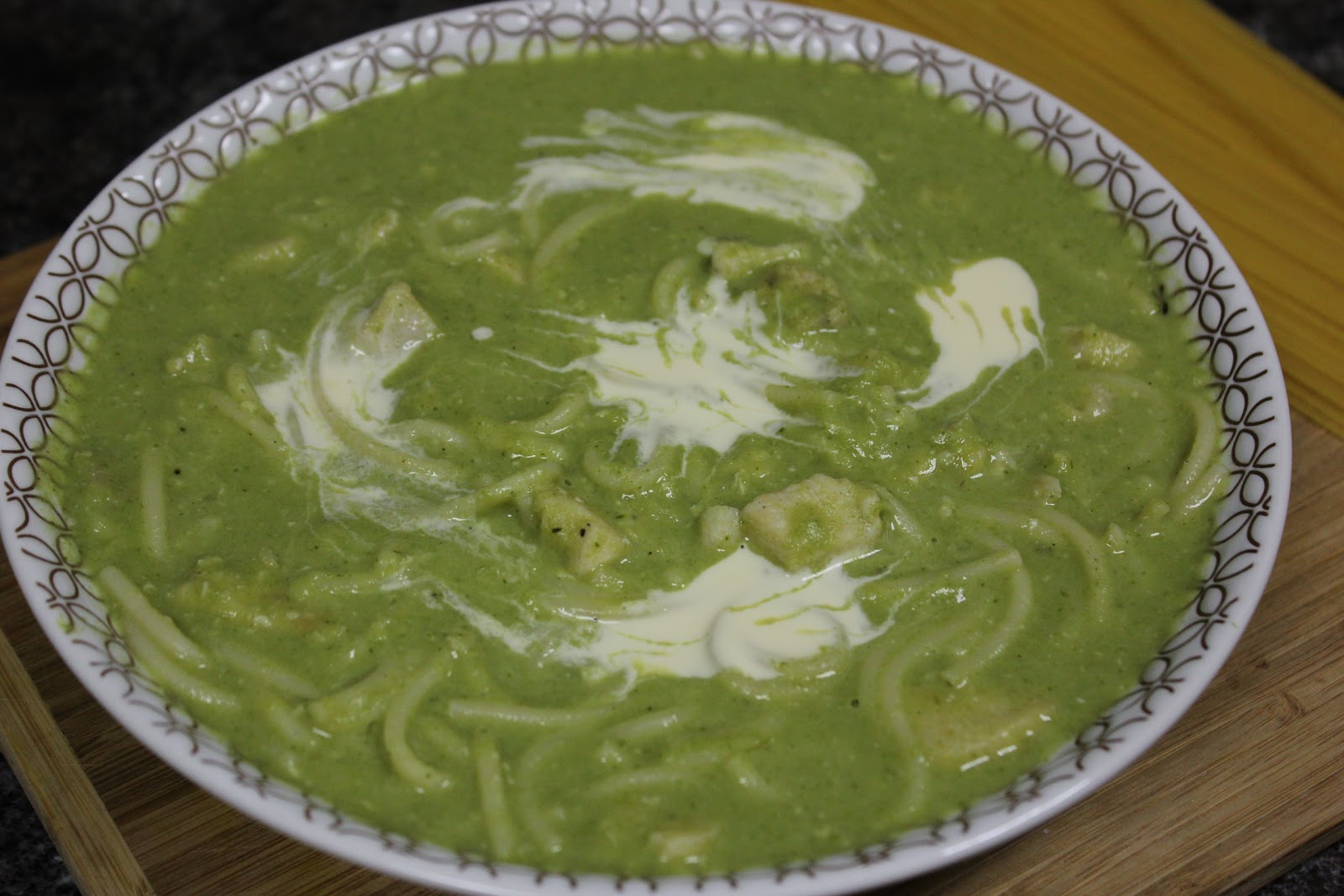 Ingredients
Broccoli – 250 g
Chicken breast – 1 1/2 cup (cooked and chopped into pieces)
Noodles or sphagetti – 1 cup
Onion – 1 small
Garlic – 1 clove
Butter
Chicken stock cube – 1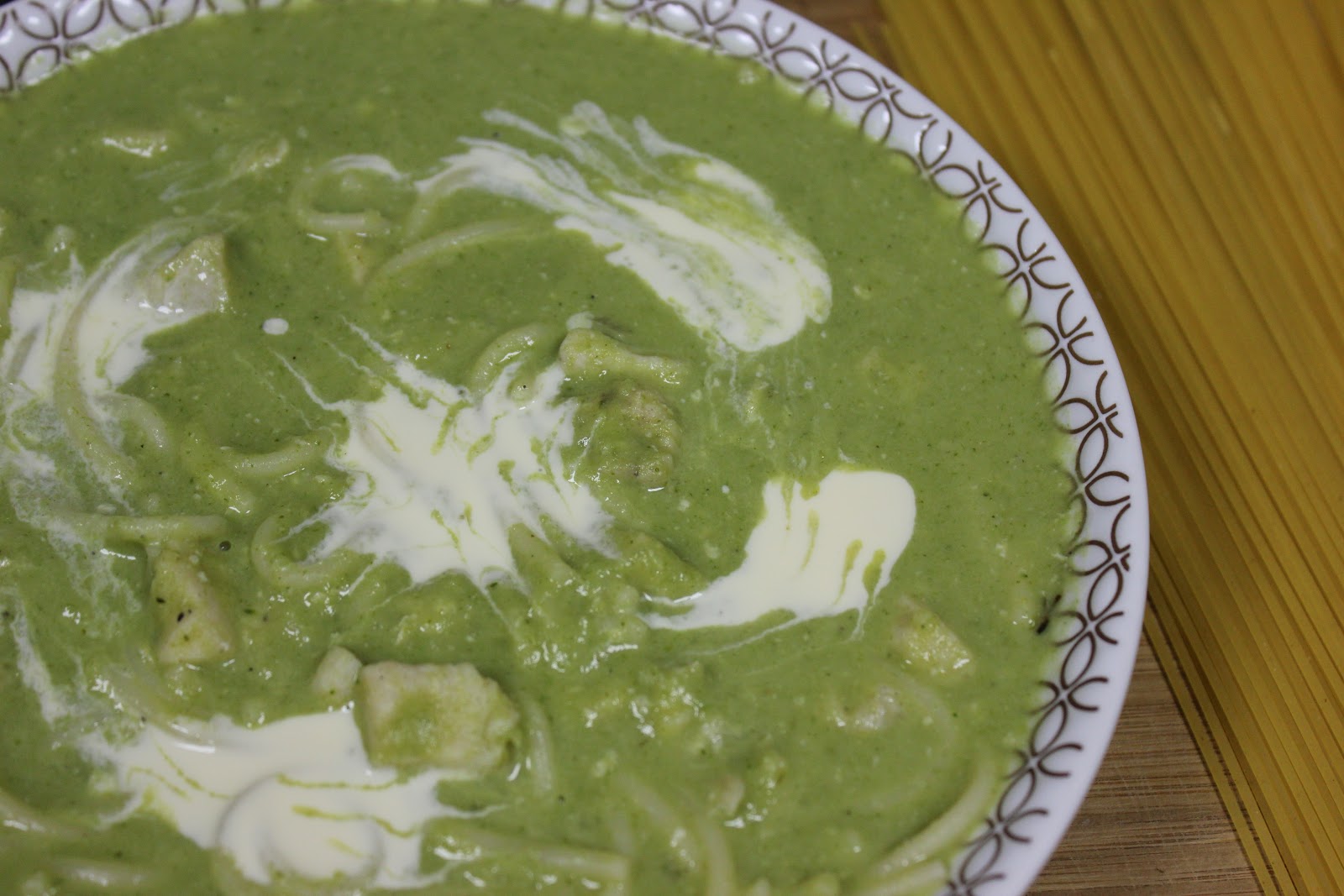 Method
Cook chicken breast pieces with salt and pepper powder. Cut them into small square pieces.
Place the stock cube in a pan, add some water and allow it to dissolve thoroughly.
Cook sphagetti in water and keep aside.
Heat butter and olive oil in a pan, saute onion and garlic. Once it is sauteed well, add broccoli. When it is cooked, switch off the stove. Pour this to a blender along with the chicken stock prepared above. Puree this in a blender. Now bring back the pureed mixture along with the set aside chicken pieces to a boil and add cooked sphagetti. Once the soup is hot, serve hot.
Related posts
Peas tomato mixed soup

Drumstick soup /Muringakka soup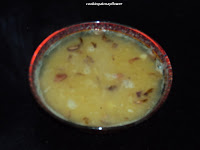 Linking this to Divya pramil's Christmas event.