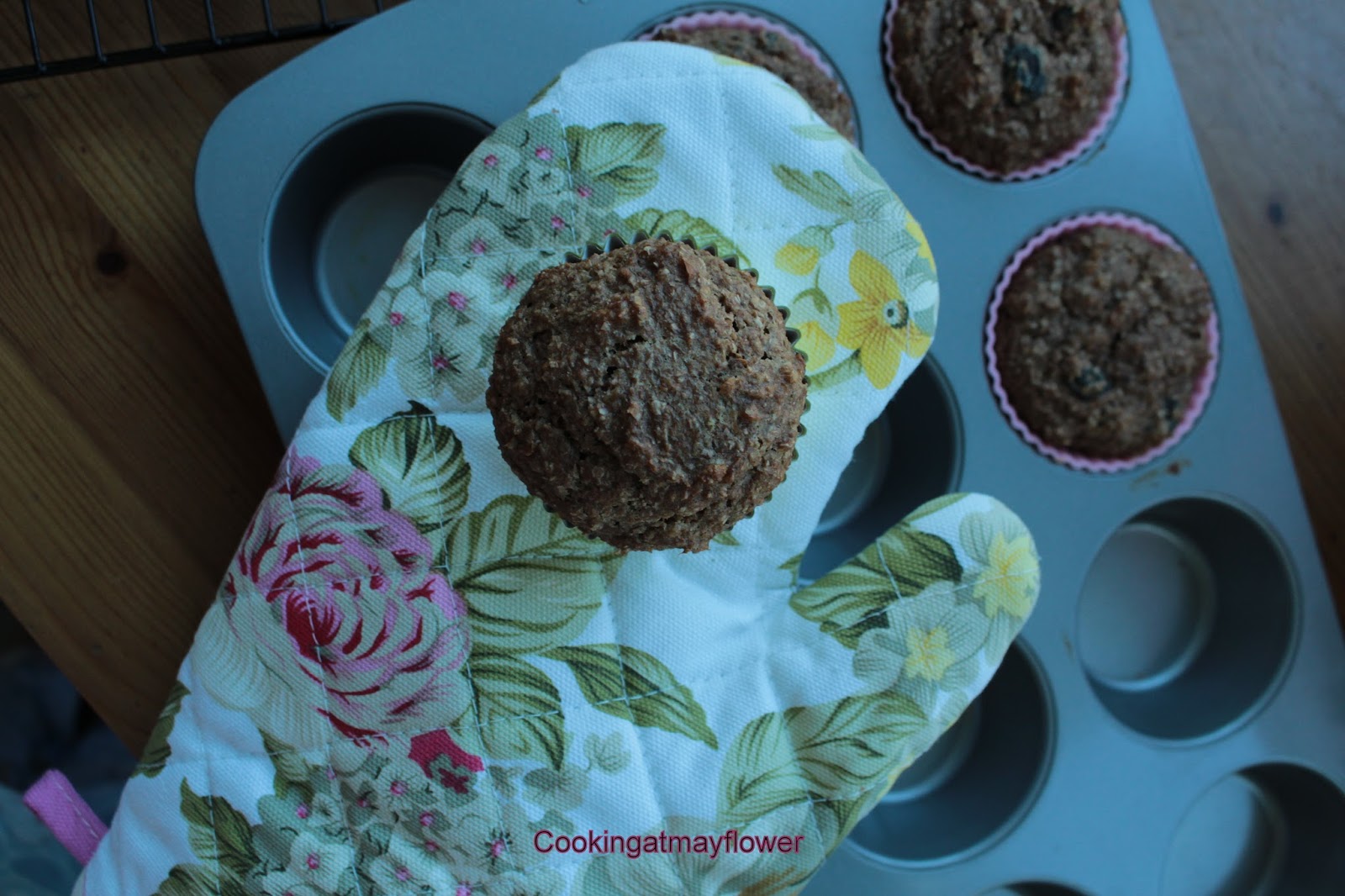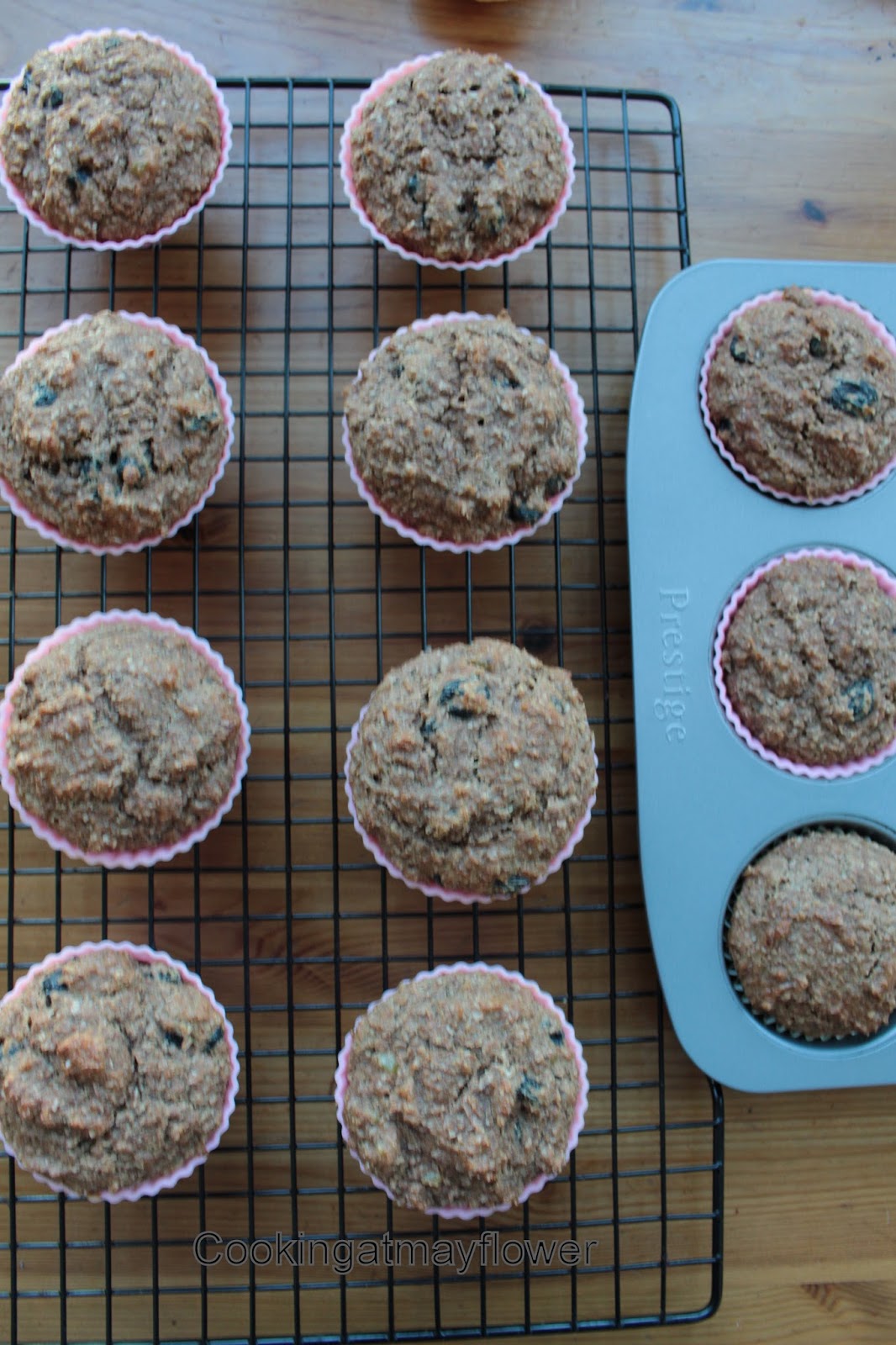 Healthy muffins to start your day with less oil and no sugar added. Raisins and honey give sweetness to the muffins. The addition of wheat bran in this recipe gives needed fiber and zinc.
Ingredients
Whole wheat flour – 1 cup
Baking powder – 2 tspou
Ground cinnamon – 1 1/2 tsp
Baking soda – 1/2 tsp
Wheat bran – 1 1/2 cups
Milk – 3/4 cup
Apple juice – 3/4 cup
Egg, large – 1 lightly beaten
Honey – 2 tbsp
Vegetable oil- 1 tbsp
Raisins- 3/4 cup
Crystallized ginger, chopped- 2 tbsp
Method
Preheat the oven to 180 degrees.
Line muffin pan with cupcake liners. Sift the flour, baking powder, cinnamon and baking soda into a large bowl. Stir in the bran. Beat in the milk, juice, egg, honey and oil. Stir in the raisins and crystallized ginger. Fill the cupcake liners with the batter. Bake for 15-20 minutes or until springy to the touch. Cool the muffins on racks.