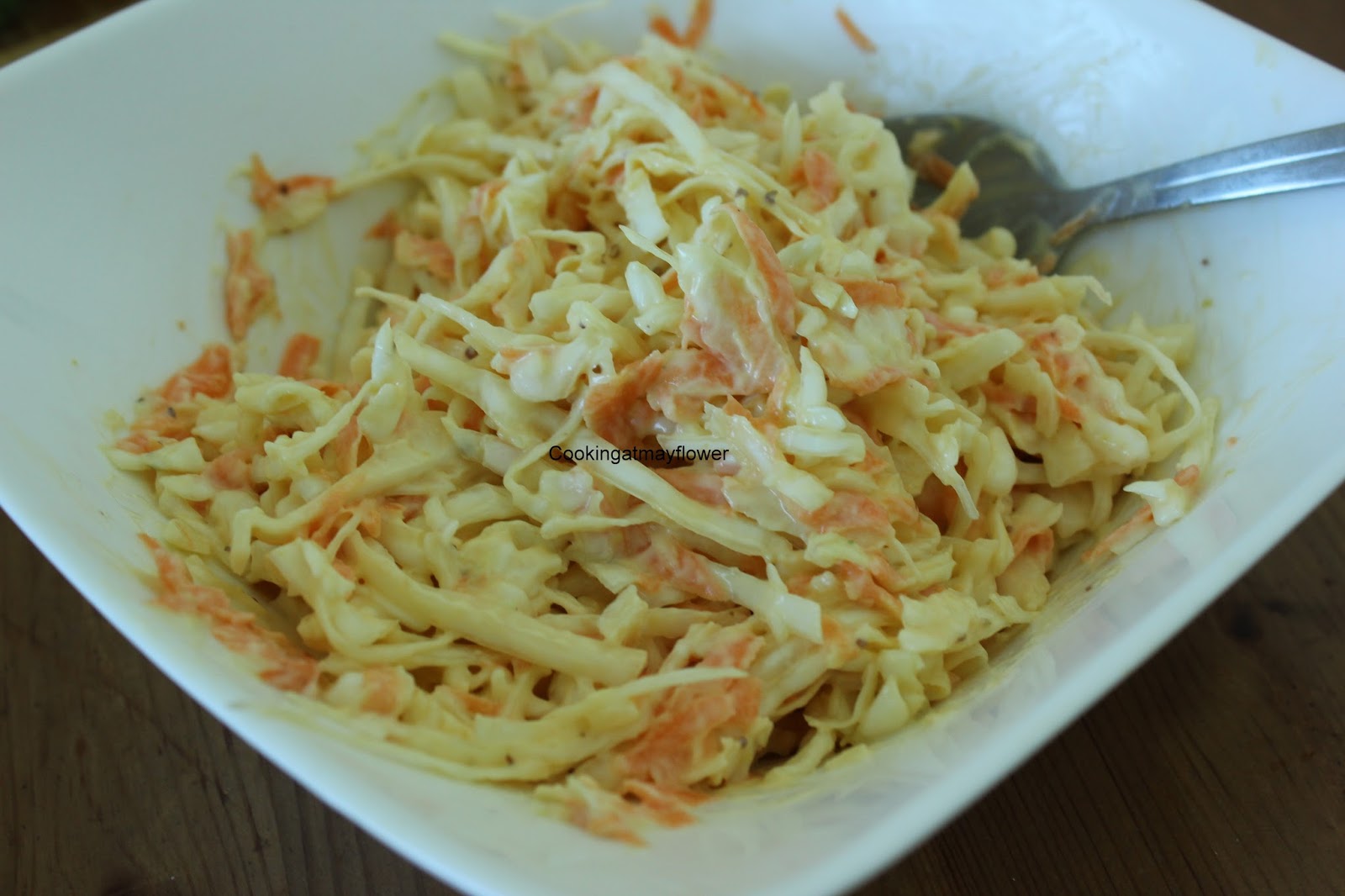 A healthy twist on the regular coleslaw with the addition of more yogurt and less mayonnaise. This is a good source of vitamin C and are ideal for kids. Top it on your cutlets, sandwich between burger buns and you are in for a crunchy treat.
Ingredients
White Cabbage, grated -1/2 of a whole cabbage
Carrot, grated – 1
Dressing
Mayonnaise – 2 tbsp
Yogurt – 6 tbsp
Dijon mustard – 1/2 tsp
Apple cider vinegar – 1/2 -1 tsp
Honey – 1 tsp
Method
Mix mayonnaise, yogurt, dijon mustard, apple cider vinegar and honey in a bowl. Set this dressing aside. Tip all the vegetables in a bowl. Pour the above dressing and stir well. If you have leftover coleslaw, keep in an airtight container for upto 3 days.