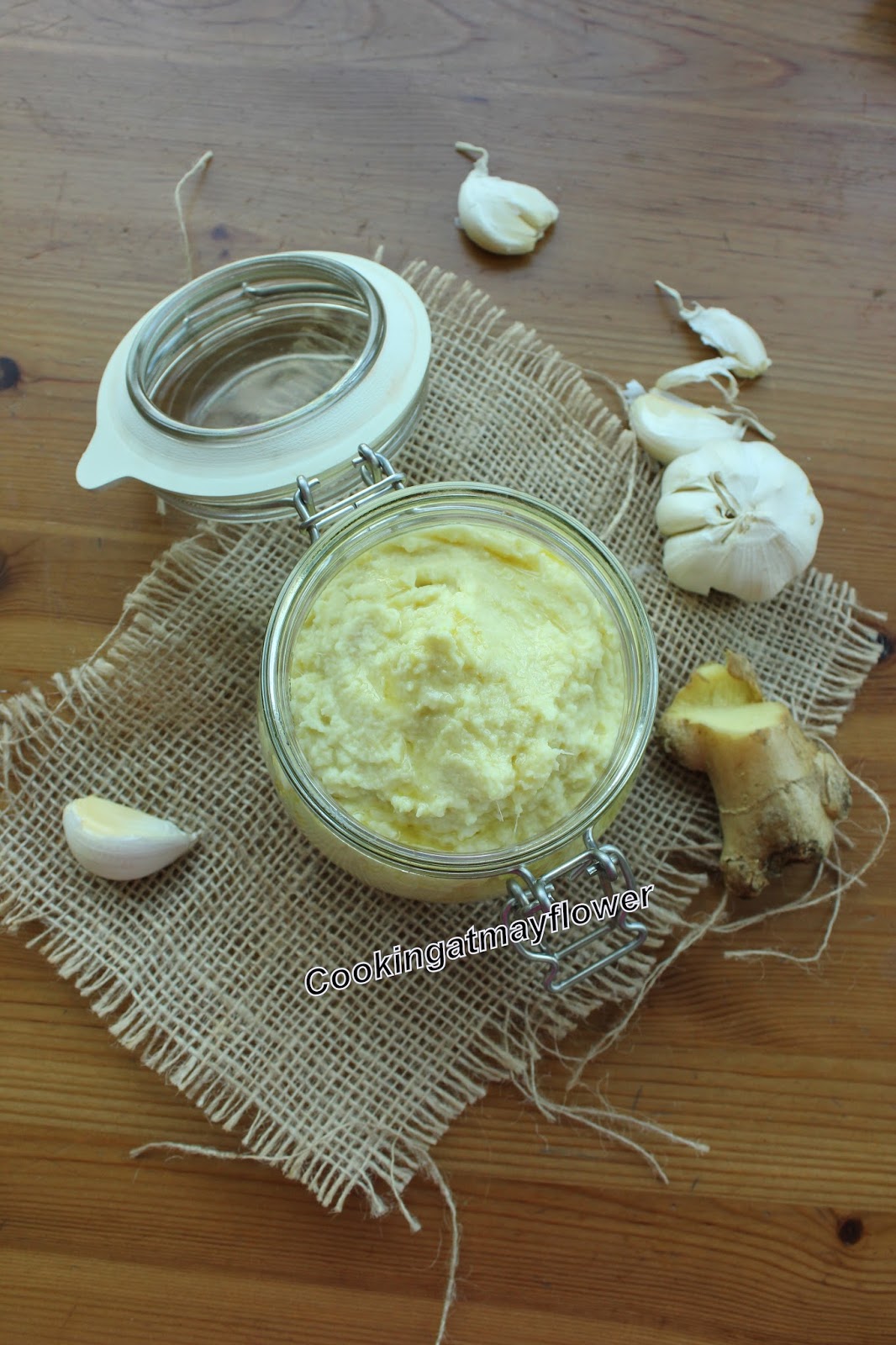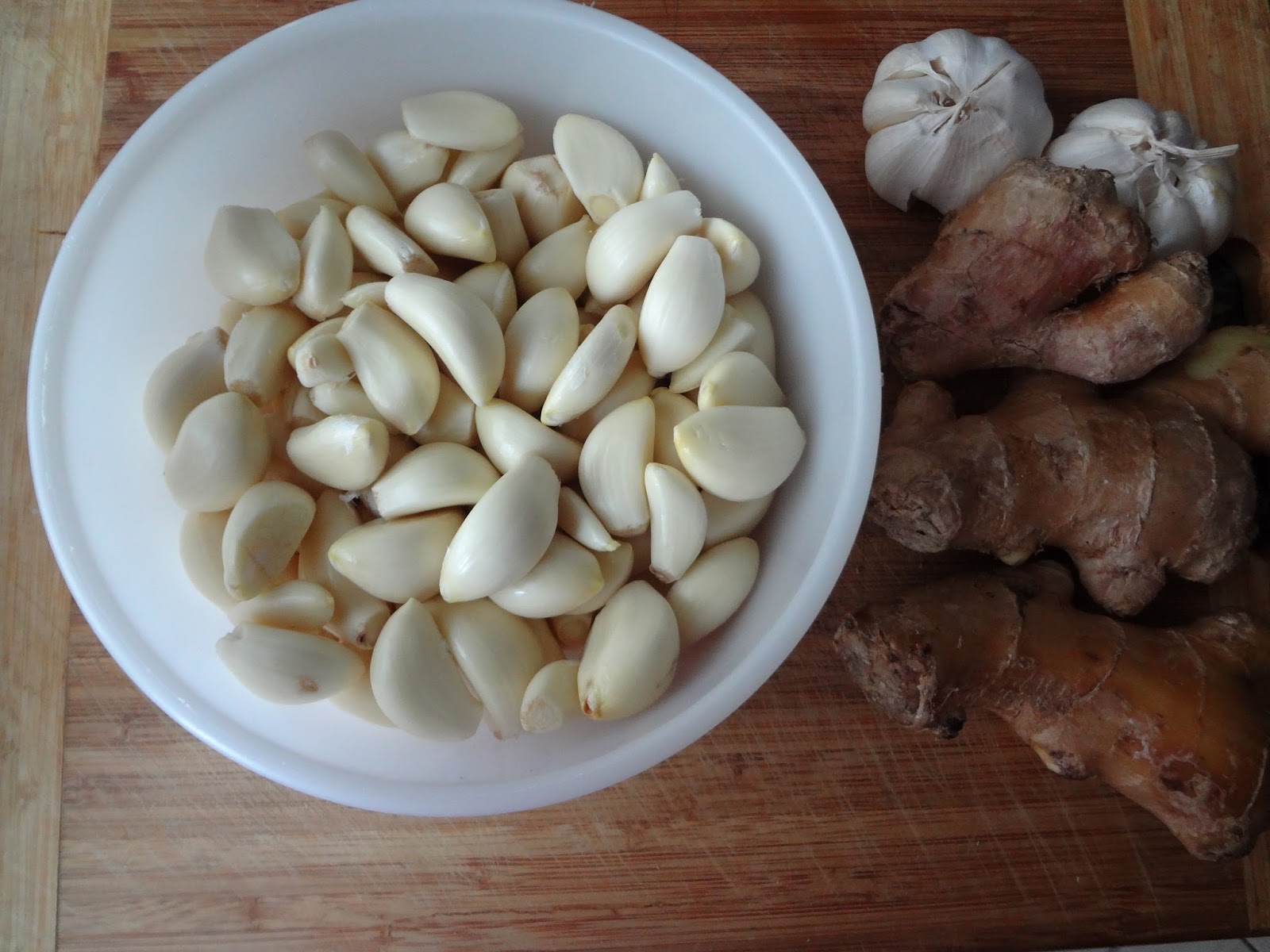 Ginger and garlic is an important ingredients in Indian Cuisine. Ginger garlic paste is often used in Indian curries, Veg recipes and non veg recipes , rice recipes,biriyani, pulao etc.
Ingredients
Garlic peel and chopped – 3 cups
Ginger peel and chopped -2 1/2 cups
Olive oil – 1/4 cup
Salt
Method
Grind all the ingredients to your desired consistency. Use clean, dry glass bottle and refrigerate.