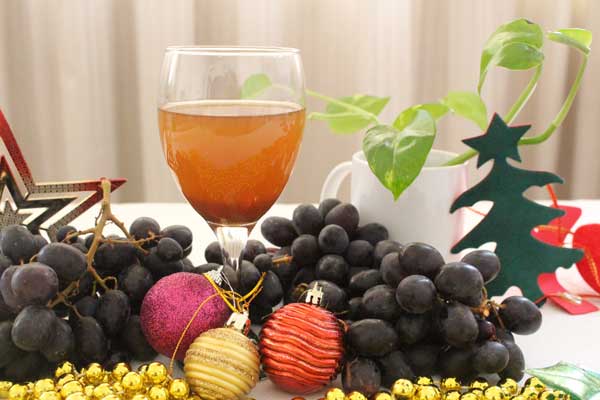 Ingredients
Grapes – 1 kg
Sugar – 1¼ – 1½ kg
Yeast – 1 tsp
Wheat – ¾ cup
Water – 3 liters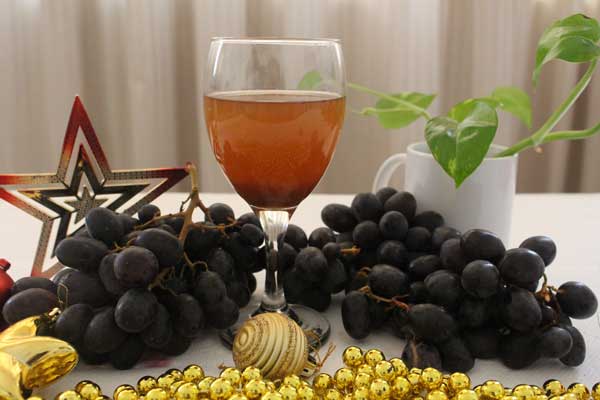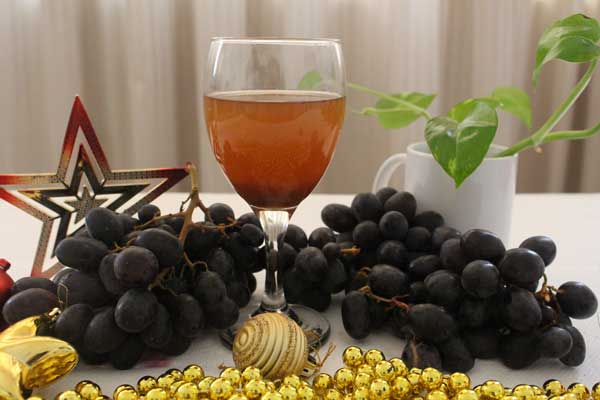 Method
Wash and towel dry grapes.
Into ½ cup lukewarm water, add yeast. Mix well. Set aside.
Wash and drain wheat.
Into a jar or bharani, add grapes, wheat, 1 kg sugar, yeast, and water. Mix well. Close the jar. Secure the lid using a towel. Starting next day onwards, you have to stir wine once a day. Continue stirring once a day for 21 days. On 22nd day, open the jar, pass the wine through a sieve. Discard the grapes.
To get a unique flavor and color, we will caramelize sugar.
In a pan, add ¼ kg sugar. Stir on low medium flame. When sugar is brown in color, add ½ cup of warm water. Be careful with this step to avoid splashing of water. Switch off the stove. Let it cool down. When it cools down, add it to the prepared wine. Mix well. Fill 3/4th of the bottle with wine. Traditional grape wine is ready. This grape wine keeps for long and ages fine. It tastes better as it sits for long.