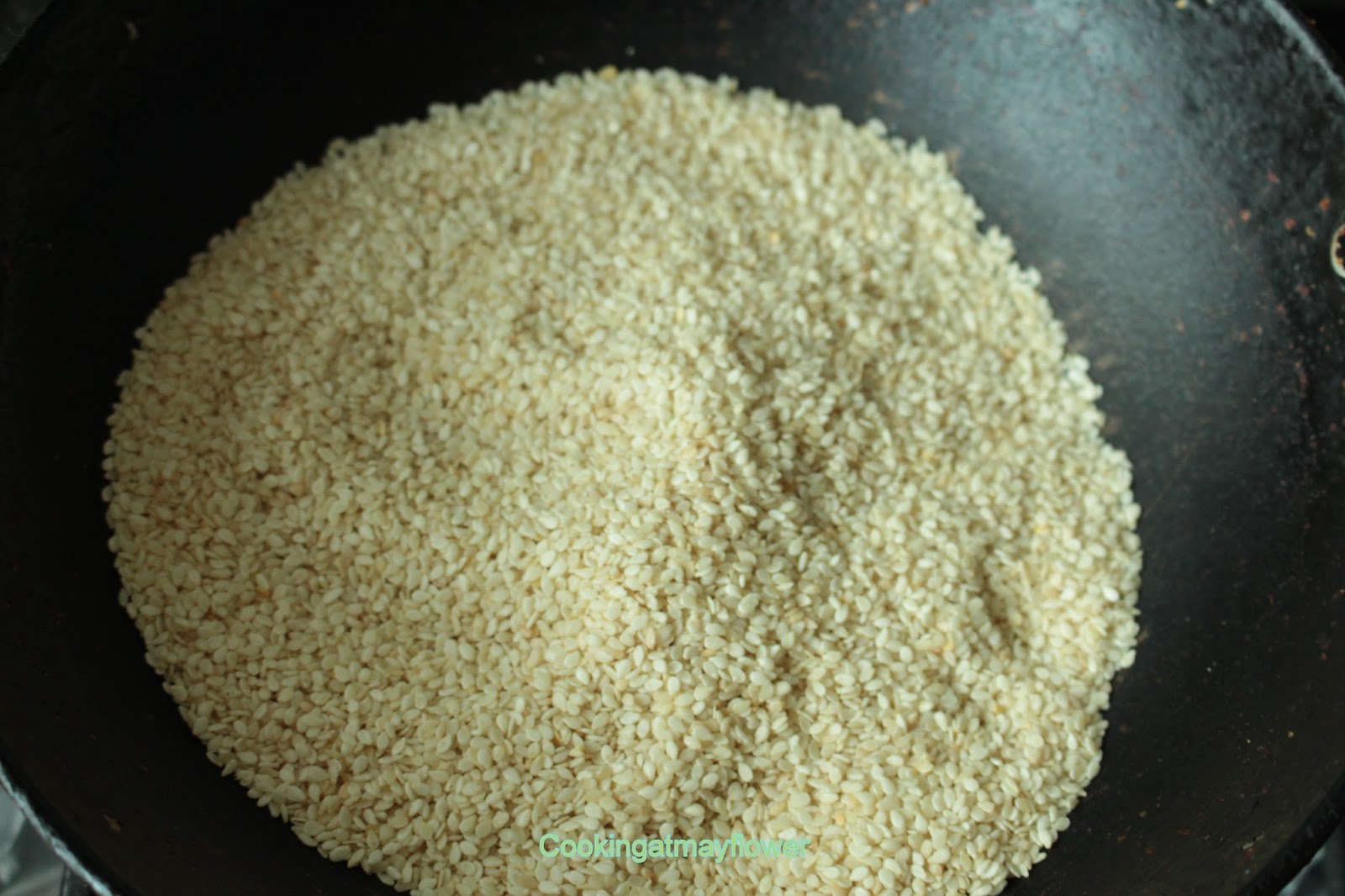 Tahini or sesame seed paste is a staple in Middle Eastern cooking. If you like homemade hummus, tahini is definitely an add on to a good tasting hummus.
Love dips! Check below:
Ingredients
Sesame seeds- 1 1/4 cups
Olive oil – 6 tsp
Method
Dry roast sesame seeds in a low flame till it changes colour (as shown in picture). Grind sesame seeds till they start turning into a paste. Now add olive oil and grind again to a smooth paste. Transfer this to containers and refrigerate.