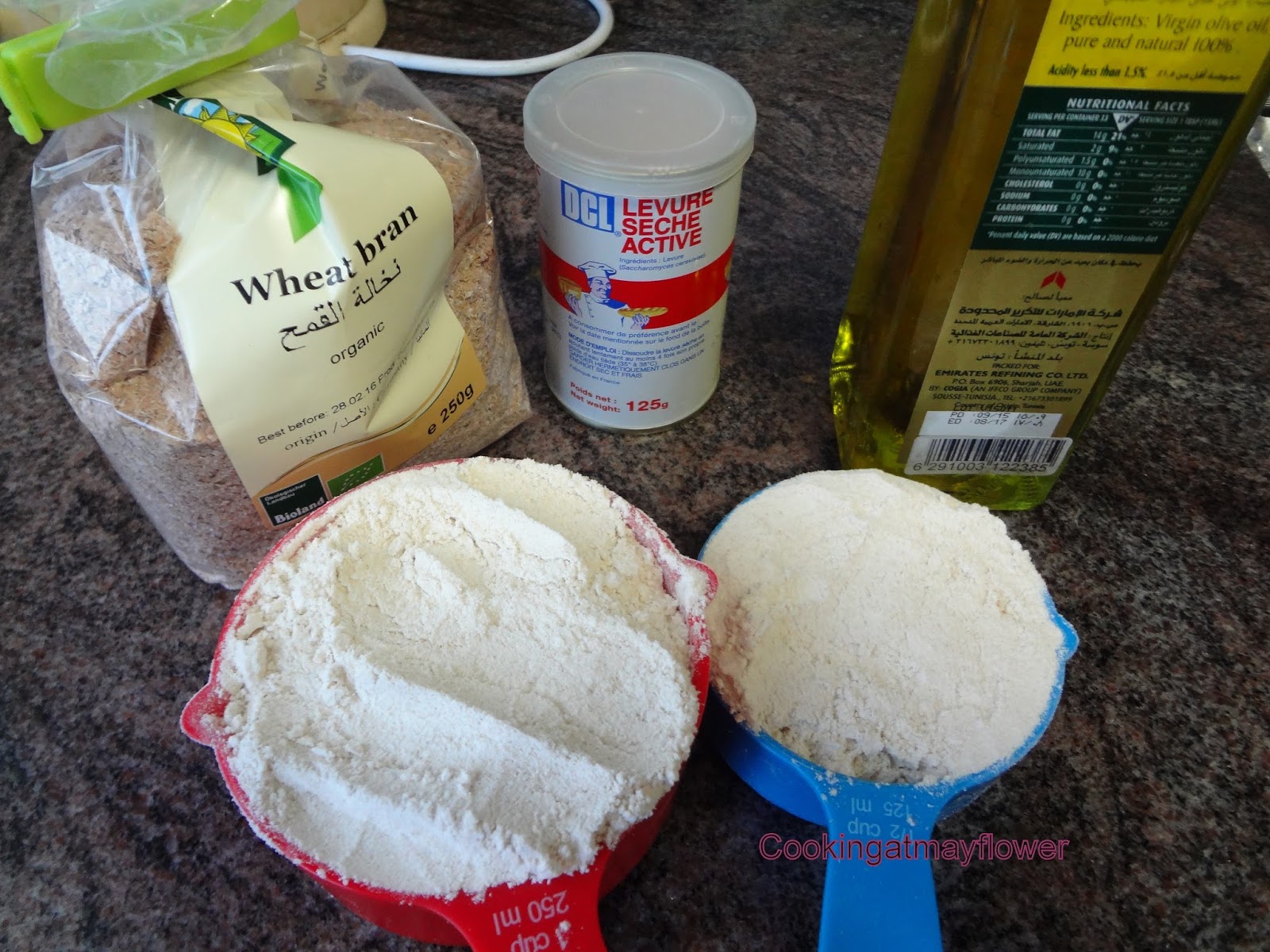 Whole wheat flour- 11/2 cup
Wheat bran – 2 tbsp ( optional )
In a small bowl, combine 2 tbsp lukewarm water and dry yeast. Mix well. Keep this aside for 10 minutes.
In a deep bowl, combine whole wheat flour, Wheat bran, yeast water mixture (from above ), olive oil, sugar and salt. Knead and make a soft dough by using required amounts of water.
Cover the dough with a wet muslin cloth and keep aside for 1 hour.
Press the dough lightly to remove the air and divide the dough in to 4 equal portions. Roll each portion in to a 7 inch circle and prick each circle evenly using a fork.


Preheat the oven to 180 degree Celsius. Placed the rolled pizza on a baking tray and bake for 5 minutes or until it is done.