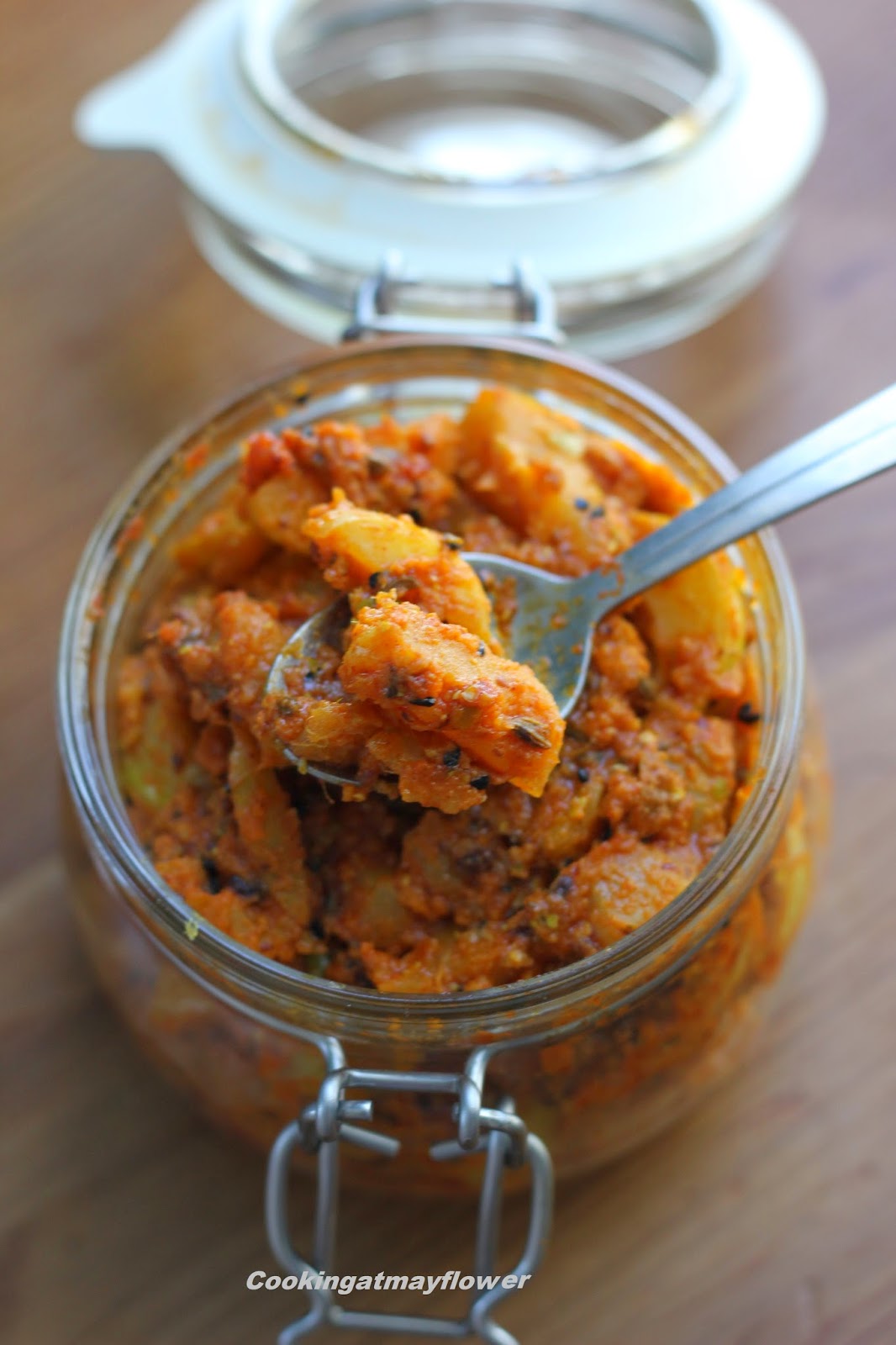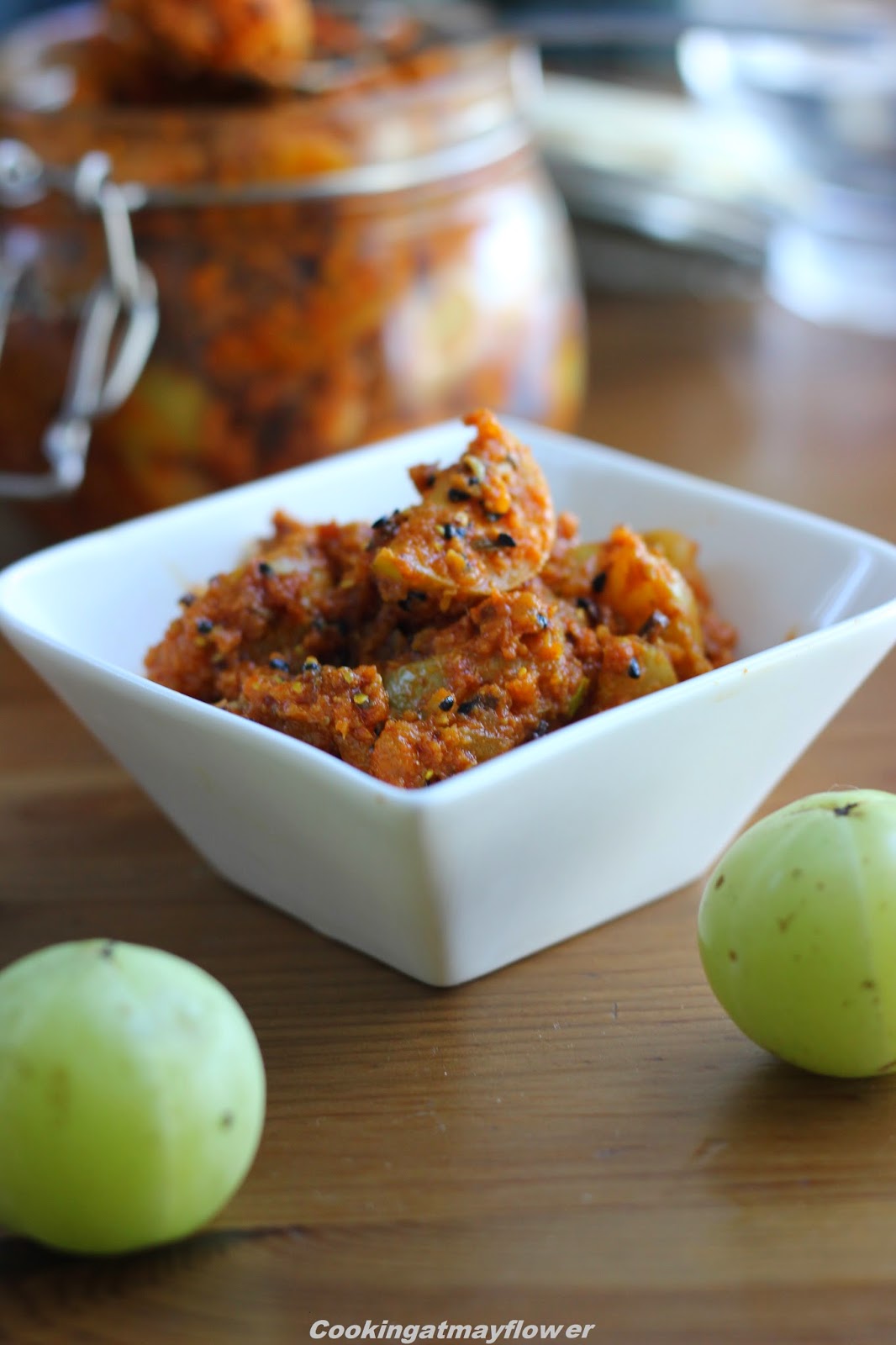 A quick and healthy pickle ready under 20 minutes. Try and enjoy this healthy pickle.
Ingredients
Amla/Gooseberry/Nellikka – 15- 18 Nos.
Green chillies – 5-6
Ginger sliced – 2 inch pieces
Fenugreek seeds – 1tsp
Turmeric powder – 3/4 tsp
Fennel seeds – 1 tbsp
Mustard powder -1 tbsp
Red chilli powder- 1 tbsp
Grated jaggery – 2- 3 tbsp
Vinegar – 1/2 cup
Kalonji/Onion seeds – 2 tsp
Oil – 4 tbsp



Method
In a pan, boil water along with salt. Cook amla (Consistency: After cooking, amla should easily detach from the seed when pulled with fingers). Drain excess water. Keep aside. Cut it into small pieces.


Reserve about 4 chopped gooseberries to grind.


Grind green chillies, ginger and 4 reserved chopped gooseberries.


Heat oil in a pan, add fenugreek seeds and fennel seeds. To this, add ground gooseberry paste and turmeric powder. Saute them for a minute. Now add chilli powder, mustard powder and gooseberry. Mix well. Add grated jaggery, salt, vinegar and Kalonji. Saute them for 3 minutes. Switch off the stove. Leave them to cool.


Bottle the pickle in jars and keep them refrigerated.


Note:-This pickle uses less oil and can be used immediately. So please keep them refrigerated after first use.