Recipe source: Raks kitchen


Ingredients


1) Paneer cubed – 1 cup
2) Onion cubed – 2 nos
3) Tomatoes chopped – 2 big
4) Capsicum – 1 cubed
5) Ginger finely chopped – 1 t sp
6) Green chillies, slit – 2 nos
7) Red chilli powder – 1 to 1 1/2 tsp
8) Coriander powder – 1 tbsp
9) Garam masala – 3/4 tsp
10) Turmeric powder – 1/ 4 tsp
11) Kasoori methi, crushed with hands – 1 tsp
12) Coriander leaves chopped – 2 tbsp
To temper


Oil – 3 tbsp
Coriander seeds – 1 tsp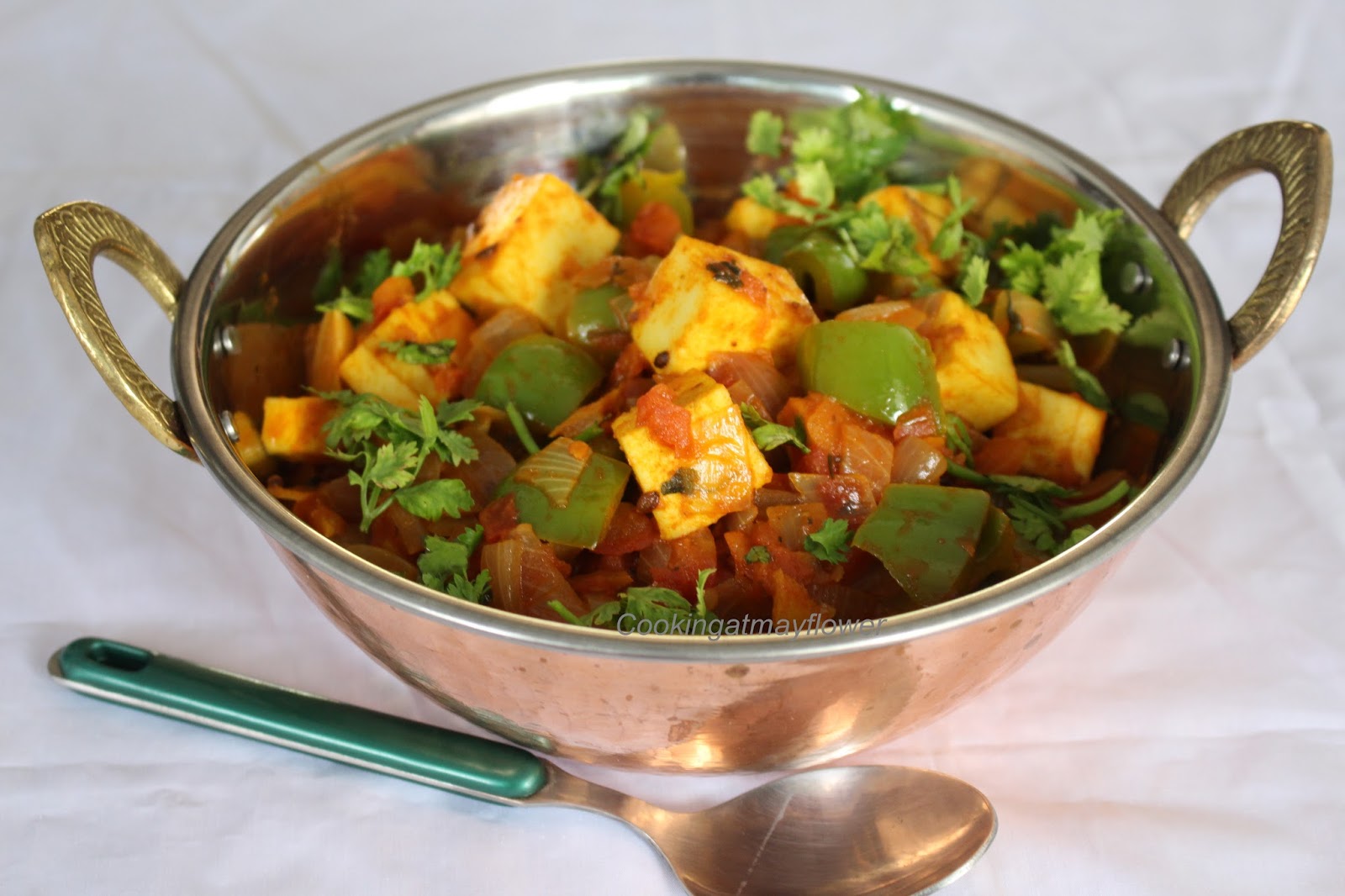 Method
Heat oil in a pan, add crushed coriander seeds. Fry ginger for a minute. Saute chopped onion and green chillies. Cook until transparent. Add chopped tomatoes and salt. Now add chilli powder, coriander powder, turmeric powder and garam masala. Cook tomatoes till it starts to leave oil . Add capsicum and fry for two minutes. Add the paneer cubes and kasoori methi. Add half cup of water and cook till the masala coats the paneer well. Now add the coriander leaves.
Note: Place paneer cubes in warm water for half an hour before cooking to make it soft.
Care should be taken not to overcook the capsicum. It should be green and crunchy.