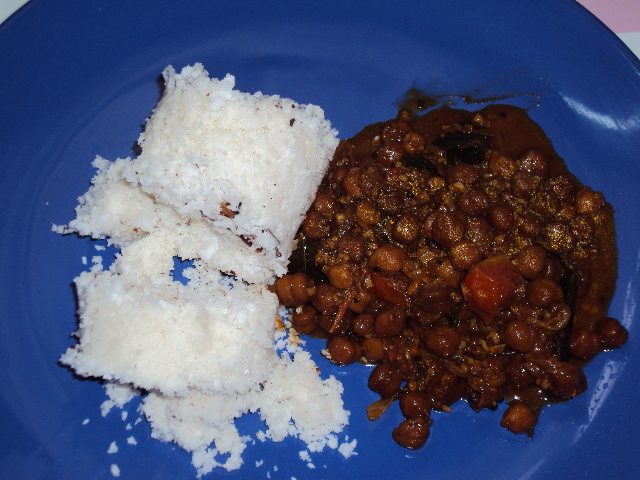 Ingredients 1
Kadala -250 gm
Ingredients 2
Coriander powder – 11/2 tbsp
Chilli powder – 11/2 tbsp
Meat Masala – 1 tbsp
Soya sauce – 1 tsp
Ingredients 3
Onion sliced – 1 no
Ingredients 4
Oil as needed
Ingredients 5
Tomato chopped – 1 big
Ingredients 6
Mustard seeds – 1 tsp
Ingredients 7
Grated coconut – 1 cup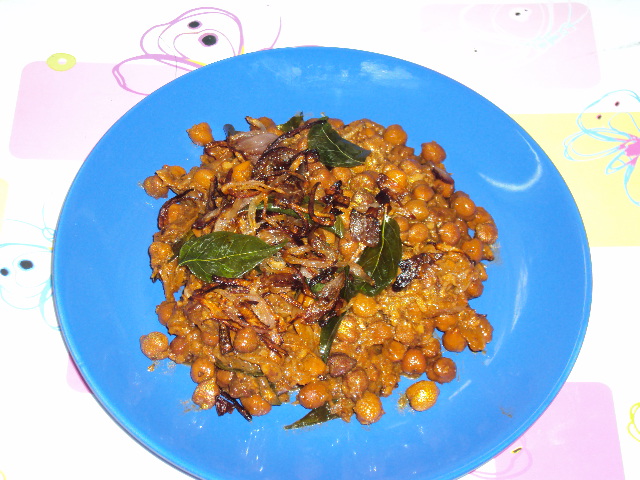 Directions:




Soak kadala over night or 8 hours. Pressure cook kadala along with water and salt.
Mix second ingredients with little water and form a paste.
Roast grated coconut with little oil and keep aside.Heat oil in a kadai and saute onions, keep aside.In the same kadai, splutter mustard seeds, now mix the paste of second ingredients, saute well and when a nice smell starts coming, add chopped tomatoes. Now add the sauteed onions and mix well. Add cooked kadala, salt, and roasted grated coconut and allow it to thicken. Decorate with curry leaves. Serve with puttu, idiappam, or appam.