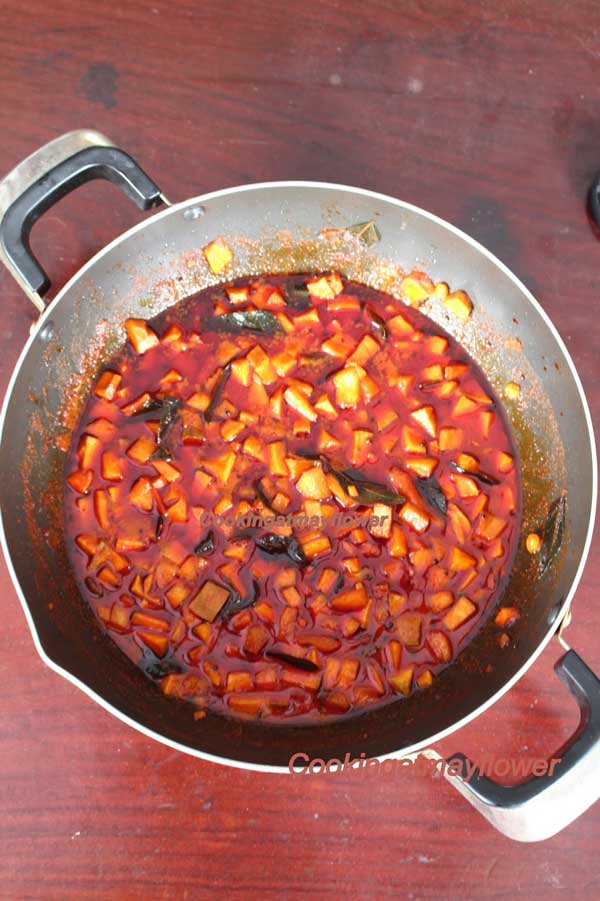 This is a traditional pickle of Kerala.
Cut mango pickle is served during Onam Sadhya.
INGREDIENTS
Raw mango/Pachamanga – 2
Ginger, chopped – 2 tbsp
Garlic, chopped – 2
Green chillies – 2
Curry leaves – 2 sprigs
Mustard seeds – 1½ tbsp
Fenugreek seeds – 1 tsp
Kashmiri chilli powder – 4 tbsp
Turmeric powder – 1 tsp
Asafoetida powder – 1 tsp
Fenugreek powder – ¼ tsp
Gingelly oil – ½ cup
Water- 1 cup
Vinegar- 1 tbsp (optional)
Salt to taste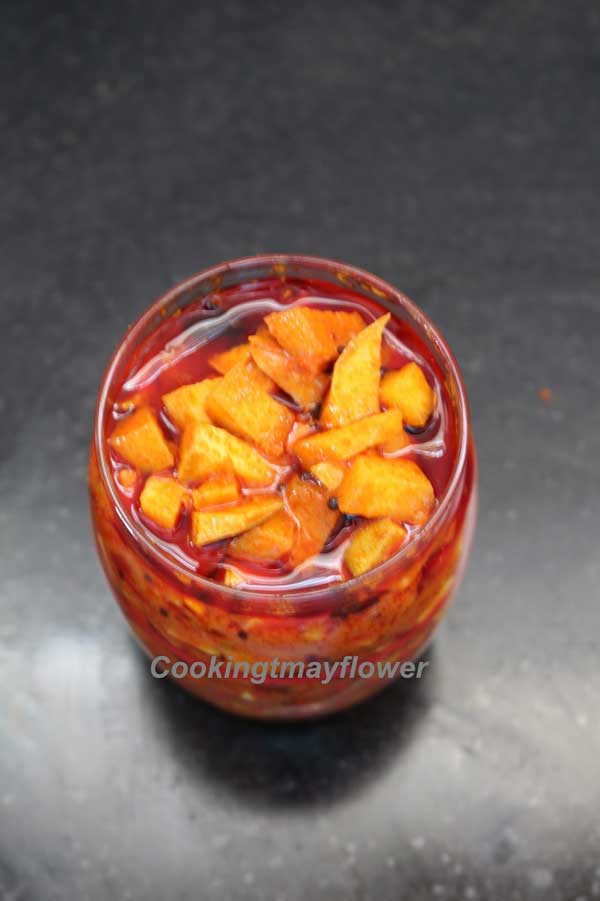 INSTRUCTION
Peel dark green skin of mango. Cut mango into small pieces. Add salt.
Mix well and keep aside for 6-8 hours.

Heat oil in a kadai. Splutter mustard seeds and fenugreek seeds.
Add curry leaves, ginger, green chillies, and garlic. Saute well on low heat.
Add red chilli powder, turmeric powder, asafoetida powder and fenugreek powder. Saute well.
Add salt and 1 cup of water. Boil over low heat.
When the gravy is slightly thickened, switch off the stove.
Add mango pieces and mix well.
Taste the pickle and check for salt.
If you need sour taste, add vinegar.
Allow it to cool.
Transfer into airtight jars.