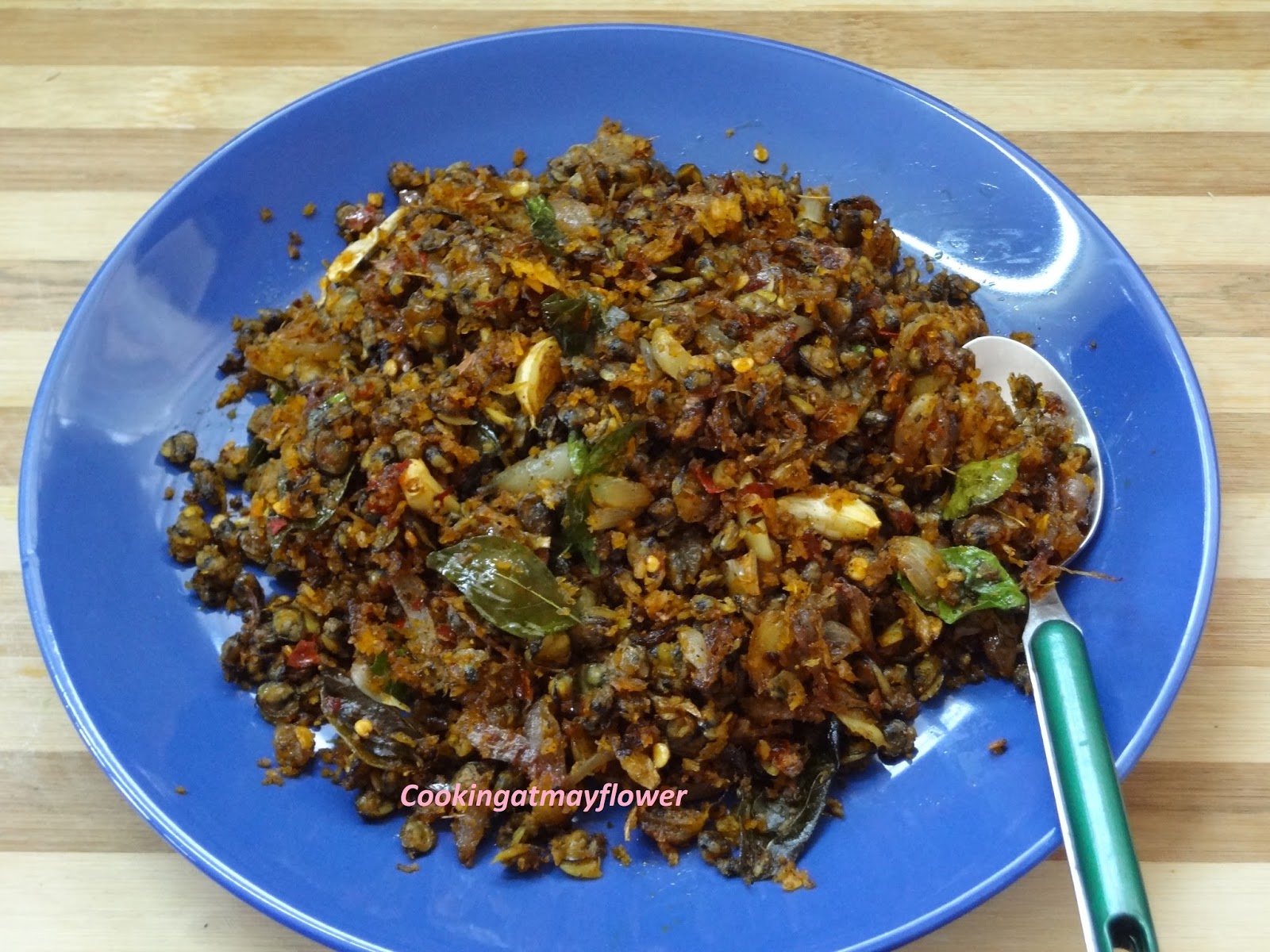 Kakka irachi are the small clams that are found in the back water of Kerala. This thoran is very tasty and spicy seafood item, goes well with rice.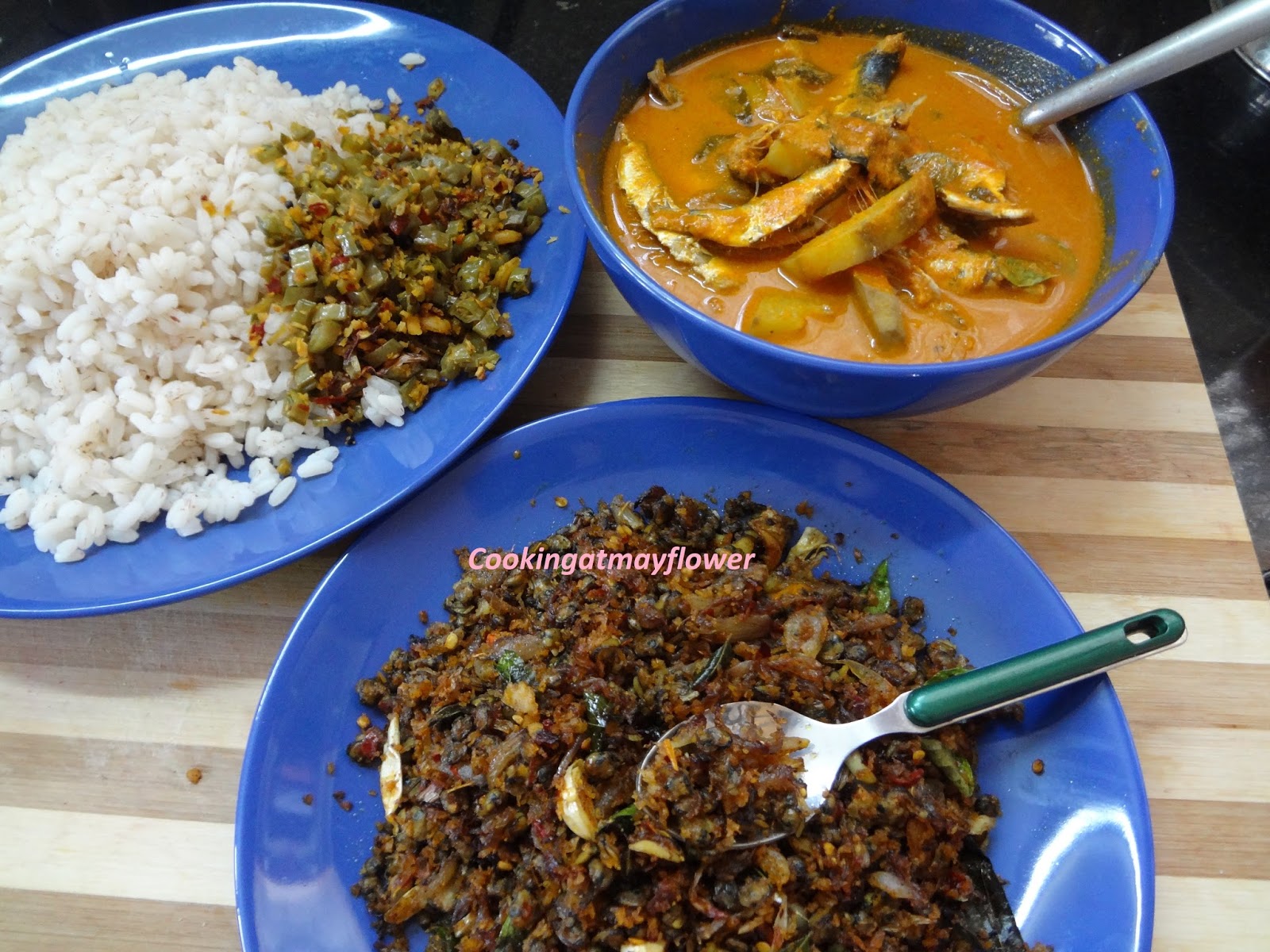 Turmeric powder – 1/2 tsp
Madras onions/Shallots/Kunjulli, chopped – 1/2 cup
Green chillies, slit – 2 nos
Grated coconut – 1/2 cup to 3/4 cup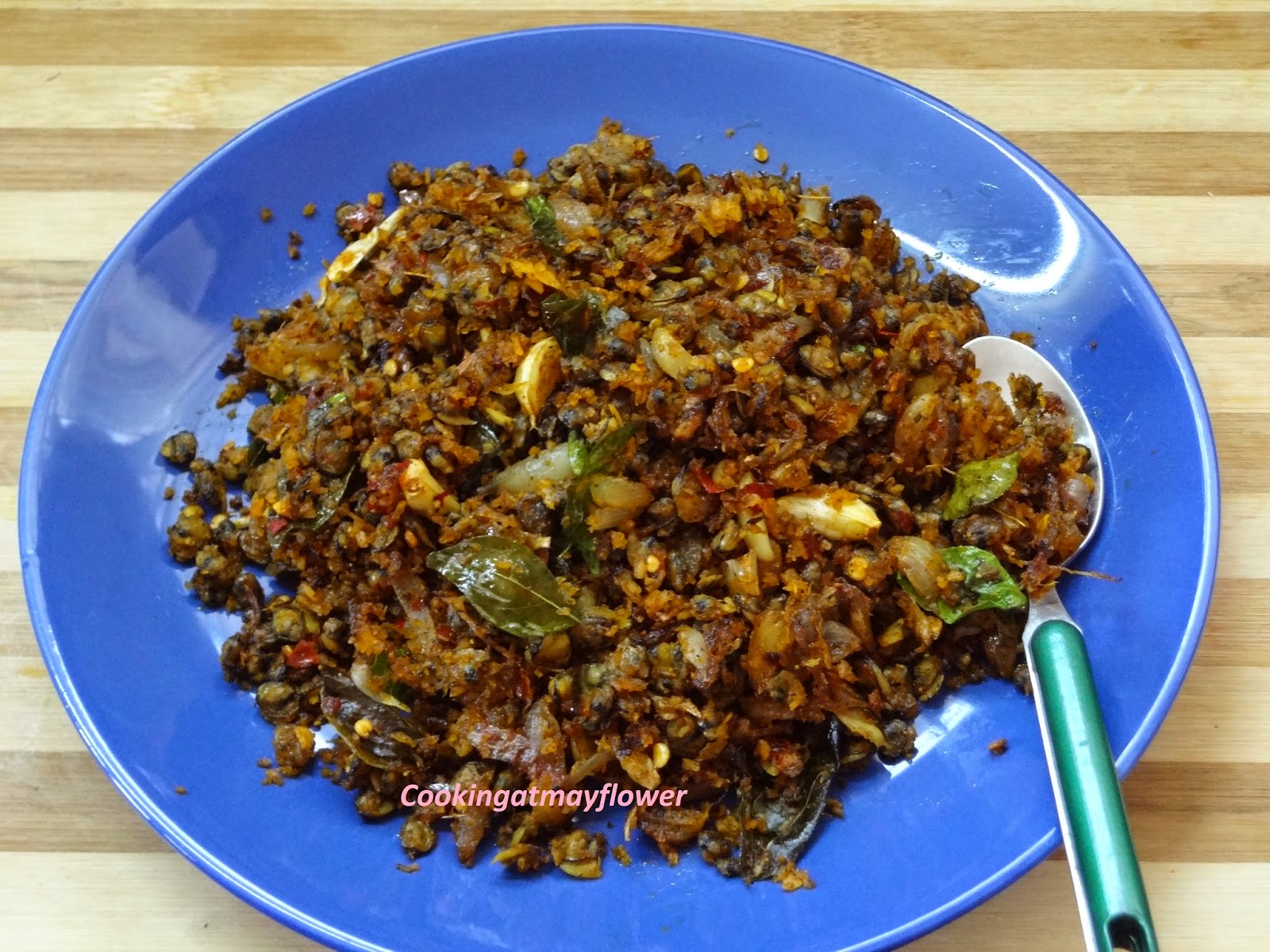 Wash and clean clams in several changes of water. Place them in a strainer to remove any excess water.
In a pan, cook clams with turmeric powder, pepper powder, salt and small amounts of water for 10 minutes in low flame. When the water is all dried out, switch off the stove.
Heat oil in a pan. Saute onion, ginger and garlic. When the onion turns light brown in color, add chilli powder, pepper powder and garam masala. When the raw smell of the masala disappears, add cooked clam and mix well. Now add grated coconut and saute well in low flame. When the clam turns brown in colour, switch off the stove.