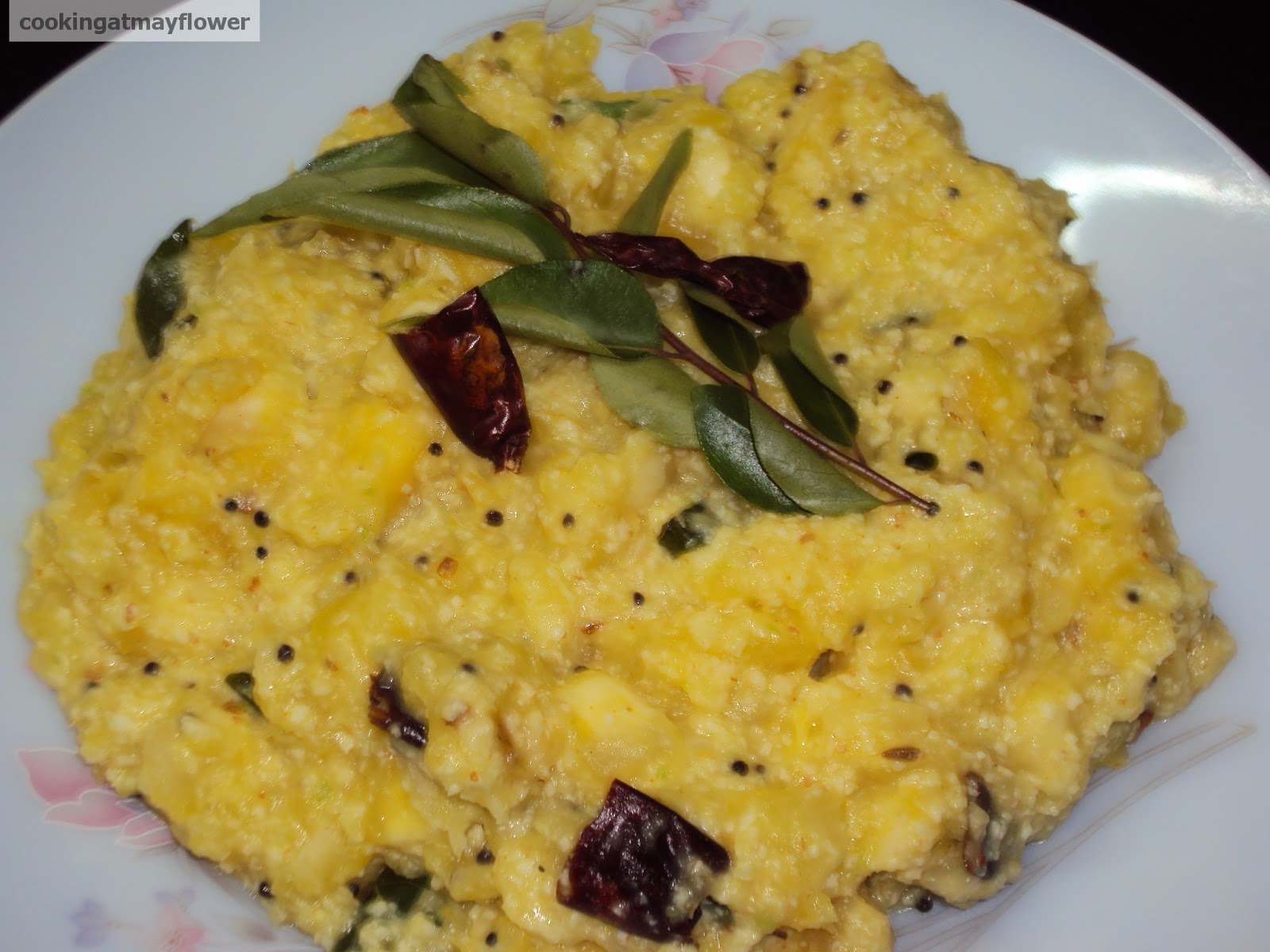 Ingredients
1) Tapioca – 1 kg
2) Grated coconut – 1 cup
3) Green chillies – 2 – 4
4) Shallots – 5 nos
5) Garlic – 2 cloves
6) Cumin seeds – 1/4 tsp
7) Turmeric powder – 1/2 tsp
8) Mustard seeds – 1/2 tsp
9) Curry leaves – 2 stalks
10) Dry red chillies – 2 nos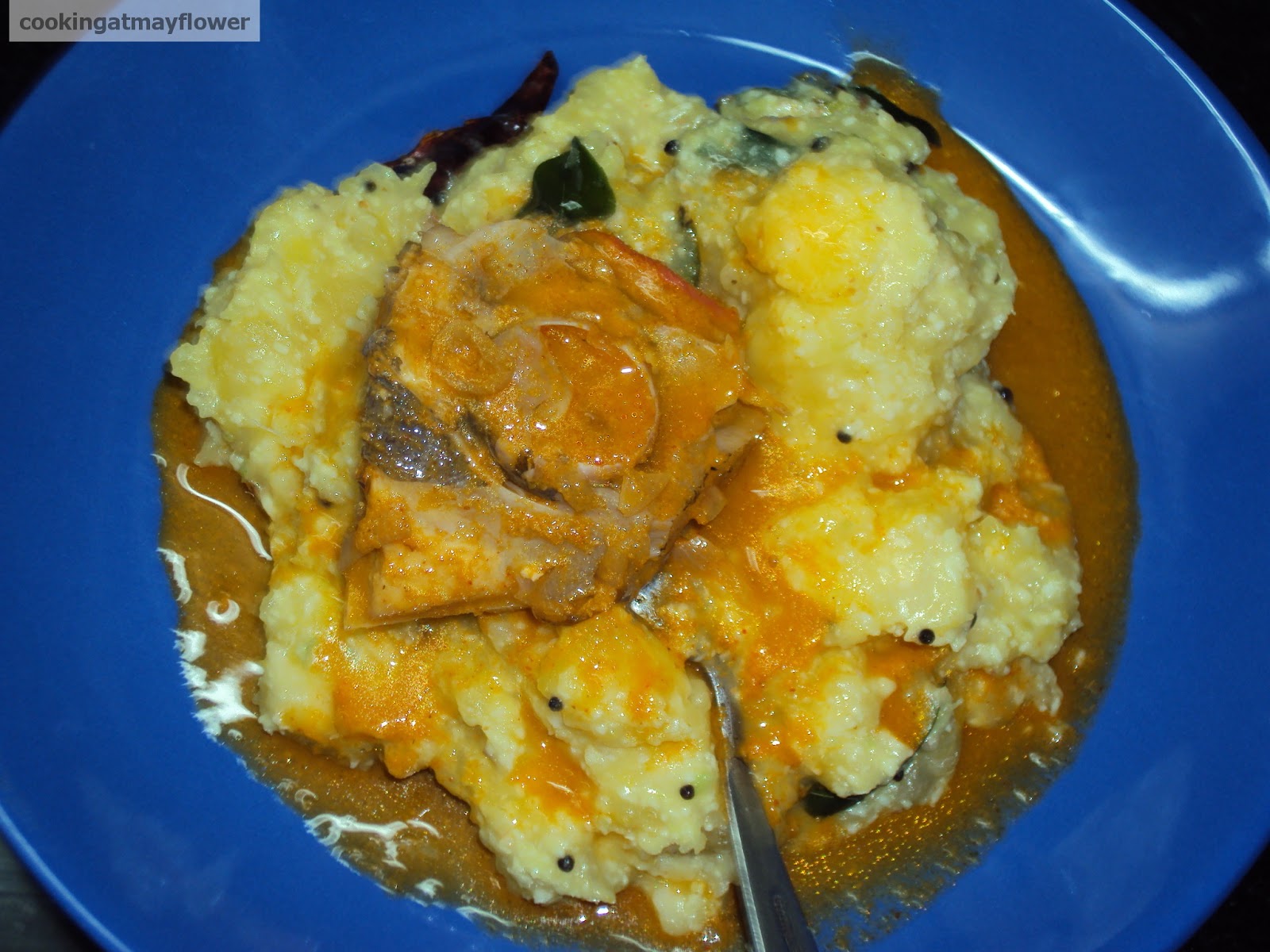 Preparation
Peel, wash and clean the tapioca and cut into small pieces. pressure cook tapioca with enough water and salt . Cook for 5- 10 minutes. Drain off excess water from the cooked tapioca.
Grind together grated coconut, green chillies, cumin seeds, garlic and turmeric powder with little water to get a coarse paste.
Mash and mix the tapioca with the ground mixture in the cooker itself. Keep the cooker on low flame for 5 minutes. Remove from fire. Keep aside.
Heat oil in a pan, splutter mustard seeds. Add pearl onions, curry leaves, and dry red chillies. Saute till the onion turns light brown. Pour this over the cooked tapioca mixture and mix well.
Kappa vevicchathu can be served with thengaracha meen curry, meen mulakittathu.