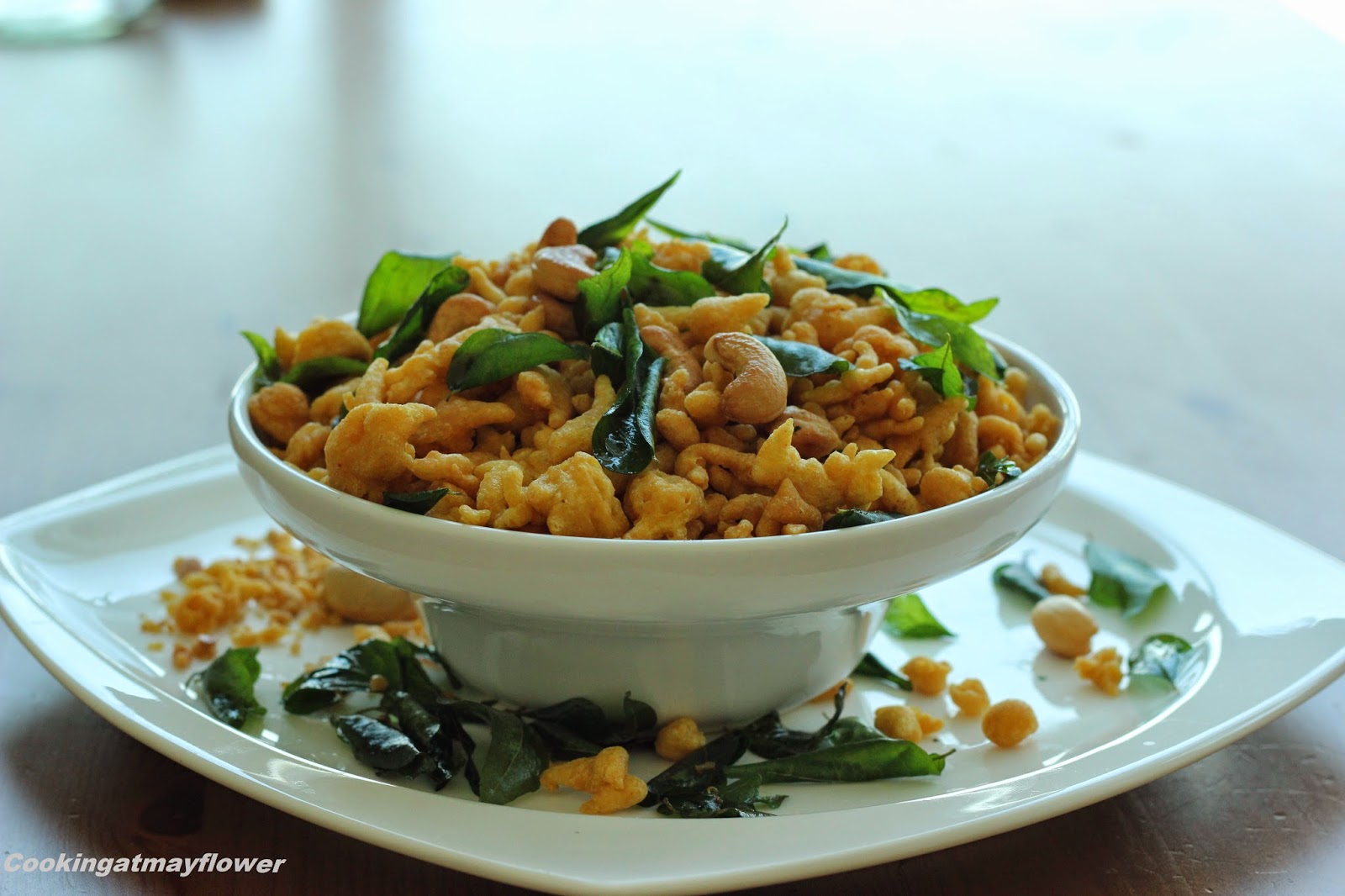 Kara boondi is a famous savory snack made specially for Diwali festival. This is one of the easiest snack that we can make very few ingredients.
Ingredients

Chickpea flour/Besan flour/Kadalamavu – 2 cups


Water – 3/4 to 1 cup


Baking soda – 1/4 tsp


Oil for frying


Curry leaves – 1/2 cup


Cashewnuts – 1/2 cup


Salt to taste


Chilli powder – 1/2 tsp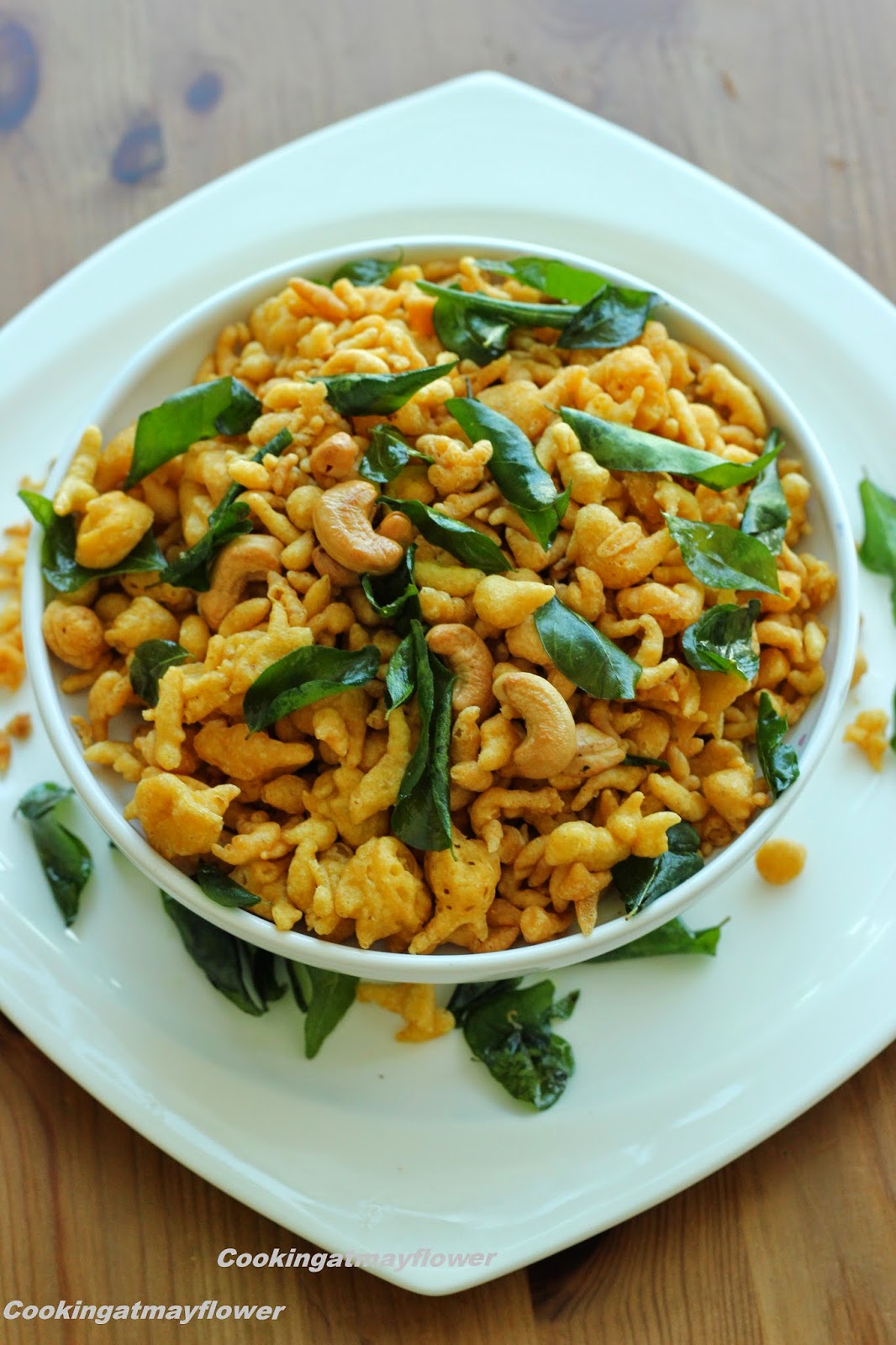 Asafoetida powder – 1 tsp


Method


In a bowl, mix besan with water (pour water little by little). Mix the batter to remove any lumps. Add baking soda to this.


Heat oil in a wok, pour the batter through a slotted spoon (spoon with holes). Hold the spoon high enough to get perfect boondis.


Now transfer boondis to kitchen towel.


In the same wok, fry curry leaves and cashewnuts. Transfer them and mix them to the boondis . Sprinkle salt, chilli powder and asafoetida powder above and mix well. Leave them to cool.





Sending this Diwali Event at Mayuris space.