INGREDIENTS
Mackerel / Ayala (4 big sized) – 750 gm
Shallots / Kunjulli, chopped- 2 tbsp
Ginger, chopped – 1 piece
Green chillies – 2 no
Curry leaves
Cambodge / Kudampuli – 4 pieces
Grated coconut- 1/2 cup
Coriander powder- 1 tbsp
Chilli powder – 1 tbsp
Kashmiri chilli + 1/2 tsp chilli powder
Turmeric powder- 1/2 tsp
Salt as needed
Coconut oil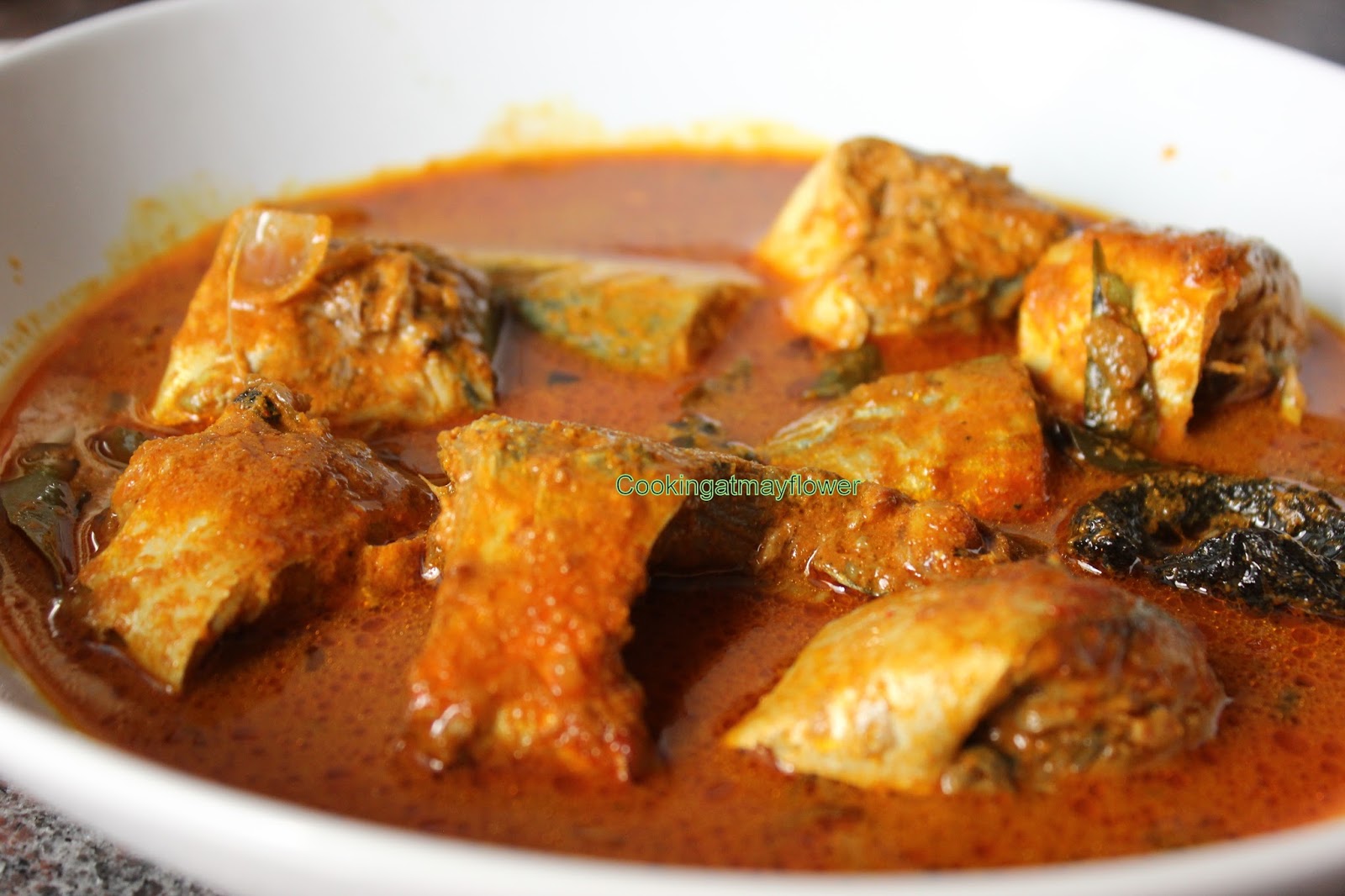 INSTRUCTIONS
Wash and soak kudampuli in ½ cup of water for 15 minutes.

Grind coconut, coriander powder, chilli powder and turmeric powder with small quantities of water to a fine paste.

Heat oil in an earthen pot. Saute shallots, ginger, green chillies and curry leaves for 3-4 minutes.
Add ground coconut paste and stir for 2 minutes.
Add soaked kudampuli along with water and salt to taste. Mix well.
Add water to your liking to reach a desired consistency.
Add fish pieces and cook for 10 minutes on low flame or till cooked.
Open the lid, add 1 tsp oil and curry leaves.
Cook for 5 minutes on low flame. Switch off the flame. Serve hot with rice.
KERALA FISH CURRY WITH COCONUT VIDEO