Ingredients
Vanpayar/Red gram – 1/2 cup
Kumbalanga/Ashgourd, cut in square pieces – 2 cups
Green chillies, slit – 4
Thick coconut milk – 1 cup
Coconut oil – 1 dsp
Curry leaves – 1 sprig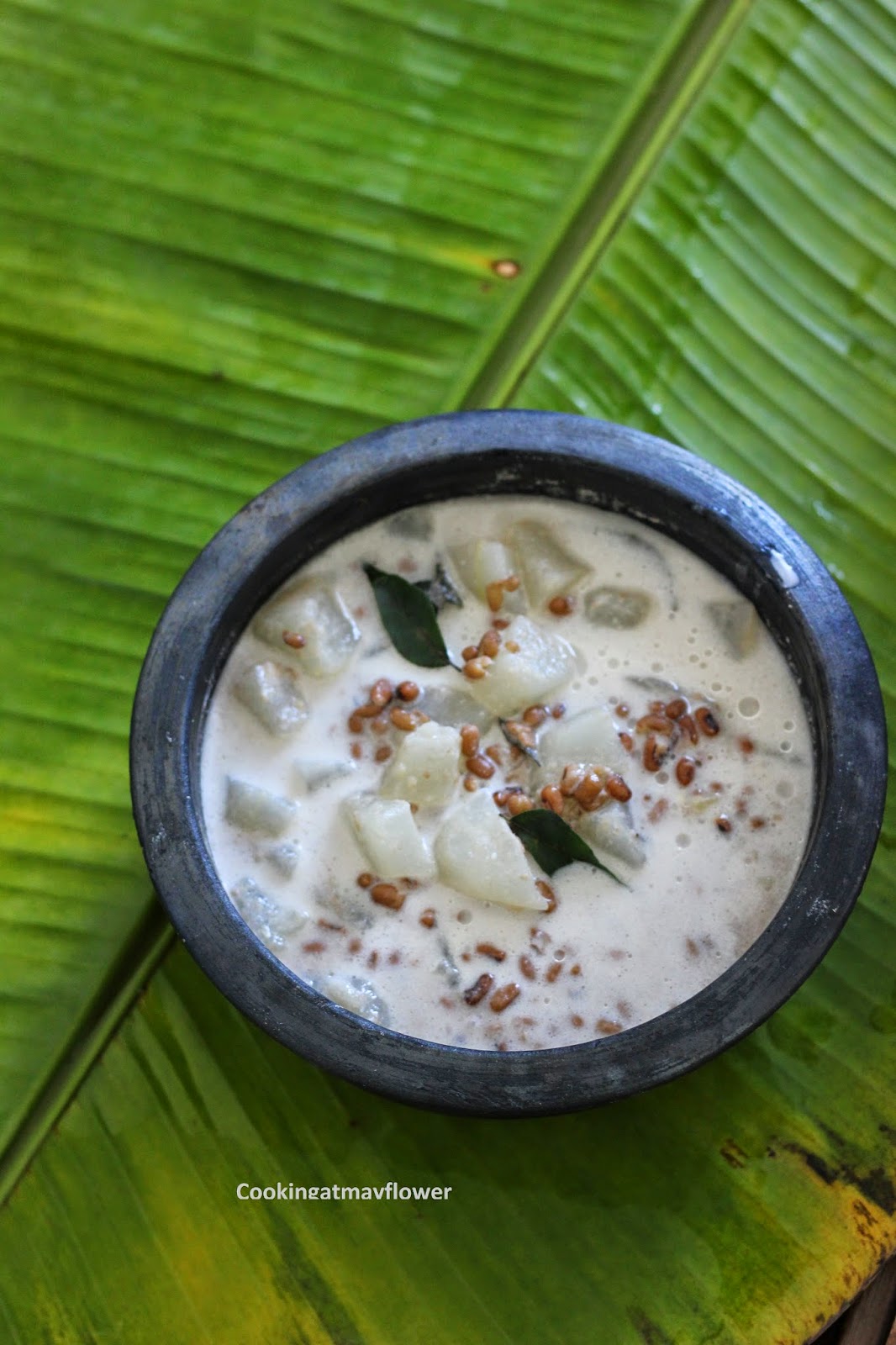 Method
Soak red gram overnight. Pressure cook red gram with salt. Set this aside.


Cook ashgourd, green chillies, salt, and small amounts of water. When it is cooked, add cooked red gram. Now add thick coconut milk and desired amount of salt. Before the curry comes to a boil, switch off the stove. Now add curry leaves and coconut oil and serve.






Note:-


Care should be taken not to overcook the red gram, otherwise the colour of the curry can turn pale red.


Do not boil the curry after adding coconut milk.