Delicious prawns curry cooked using ground coconut and tomato paste.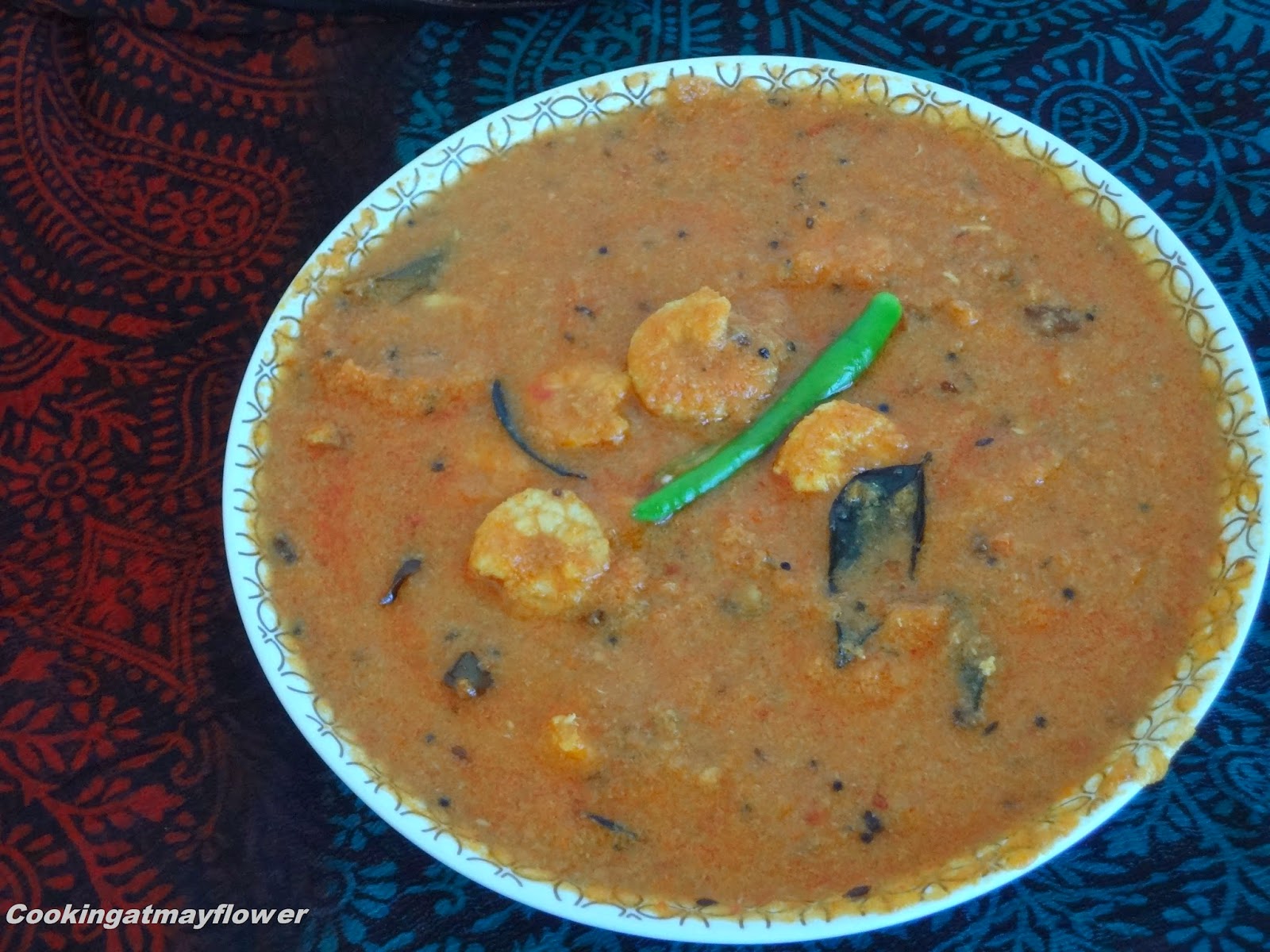 Ingredients
Prawns – 30 nos
To grind


Grated coconut – 1/2 cup
Tomato chopped -3 cups


For tempering
Mustard seeds – 12 tsp
Urdu dal – 1 tsp
Cumin seed – 1/2 tsp
Green chilli chopped – 2nos
Chilli powder – 1 tsp
Turmeric powder – 1/2 tsp
Coriander powder – 1 tsp
Salt asneeded
Pearlonion – 15 nos
Tamarind – a gooseberry size
Curry leaves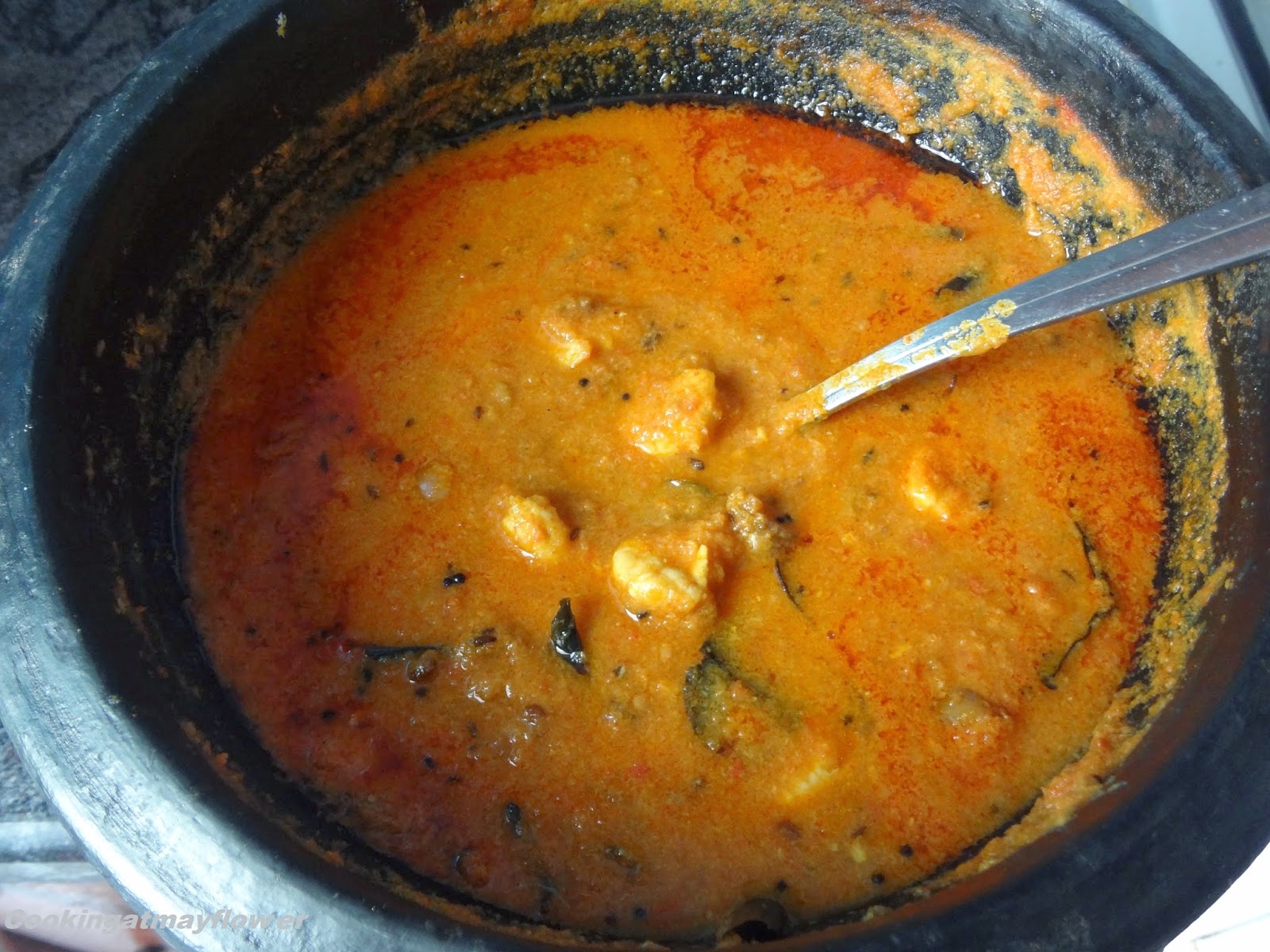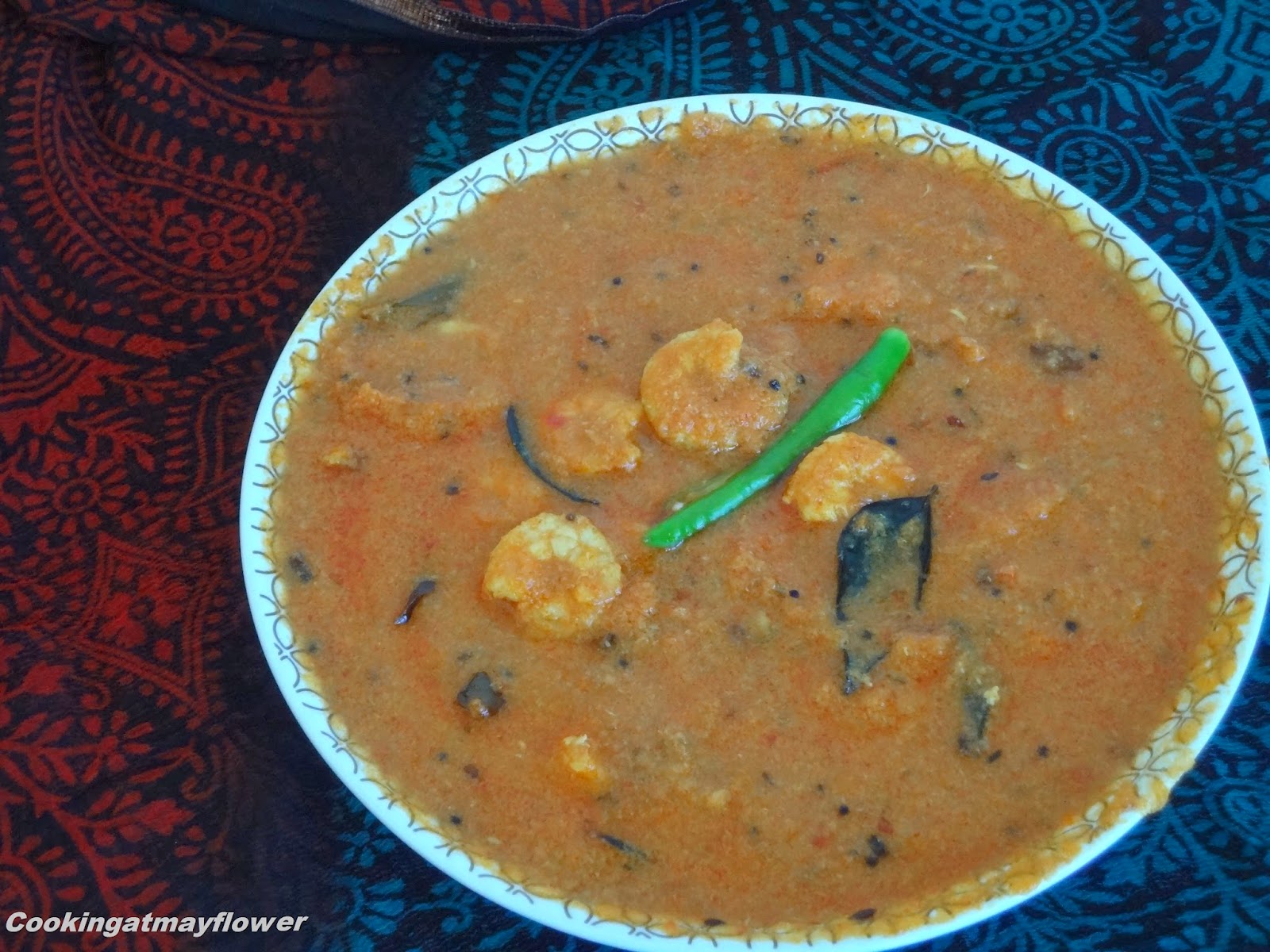 Method
Clean the prawns. Grind coconut, tomatoes to a soft paste
heat oil in a pan. Splutter mustard seeds, urad dal, cumin seeds, fenugreek seeds. Add curry leaves, green chillies, chilli powder, turmeric powder and coriander. Add coconut tomato paste and salt. Saute them well. Allow the oil to rise above the surface. When the oil is clear, add prawns, pearl onions and cook them. When prawns are cooked, add tamarind water (if necessary) and boil.