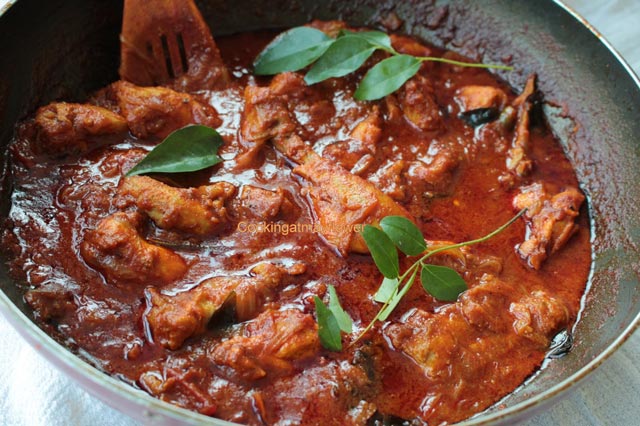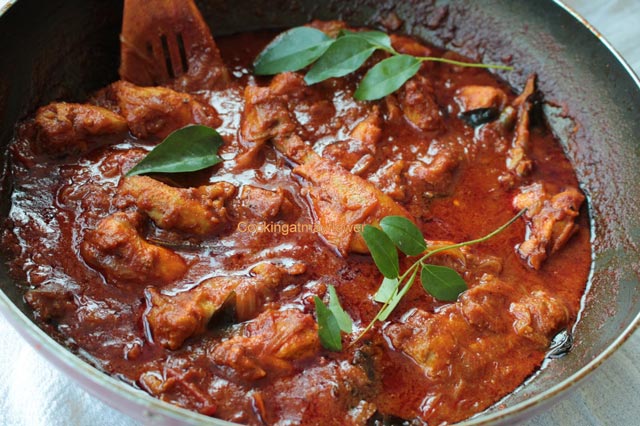 Kozhi Mulakittathu is a traditional Malabar dish. This curry goes well with ghee, rice, pathiri, porotta, idiyappam, etc.
INGREDIENTS
Chicken, cut into pieces – 1 kg
Coconut oil – as needed
Onion – 2 big
Garlic paste – 2 tsp
Ginger paste – 2 tsp
Green chillies, chopped – 3
Tomatoes, chopped – 2 big
Salt – as required
Coriander powder – 1 1/2 tsp
Kashmiri chilli powder – 3 1/2 tbsp
Garam masala powder – 2 tsp
Pepper powder – 1/2 tsp
Coriander leaves
Curry leaves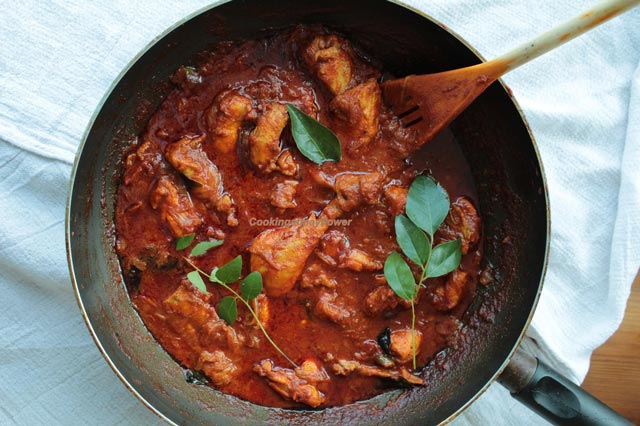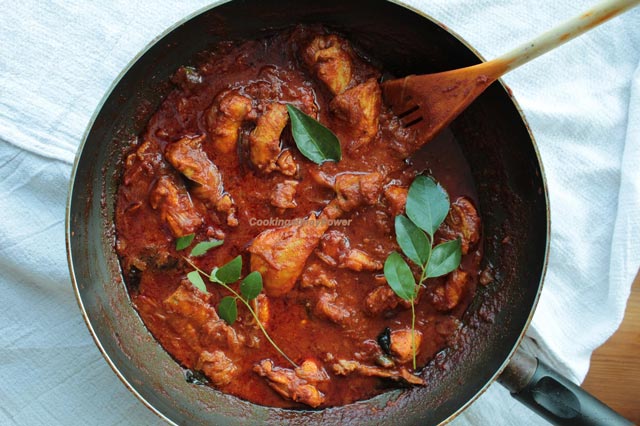 INSTRUCTIONS
Clean and cut chicken into pieces.
Heat coconut oil in a pan. Saute onion, garlic paste, ginger paste, green chillies, curry leaves, and salt.
When onion turns brown in color, add Kashmiri chilli powder, coriander powder, turmeric powder, pepper powder, and garam masala powder. Stir well.
Add tomato. When tomato becomes mushy, add chicken. Mix well.
Close the lid and cook for 5 minutes. After 5 minutes, open the lid and add required amount of water.
Now close the lid and cook till it is done.
Garnish with coriander leaves and curry leaves.