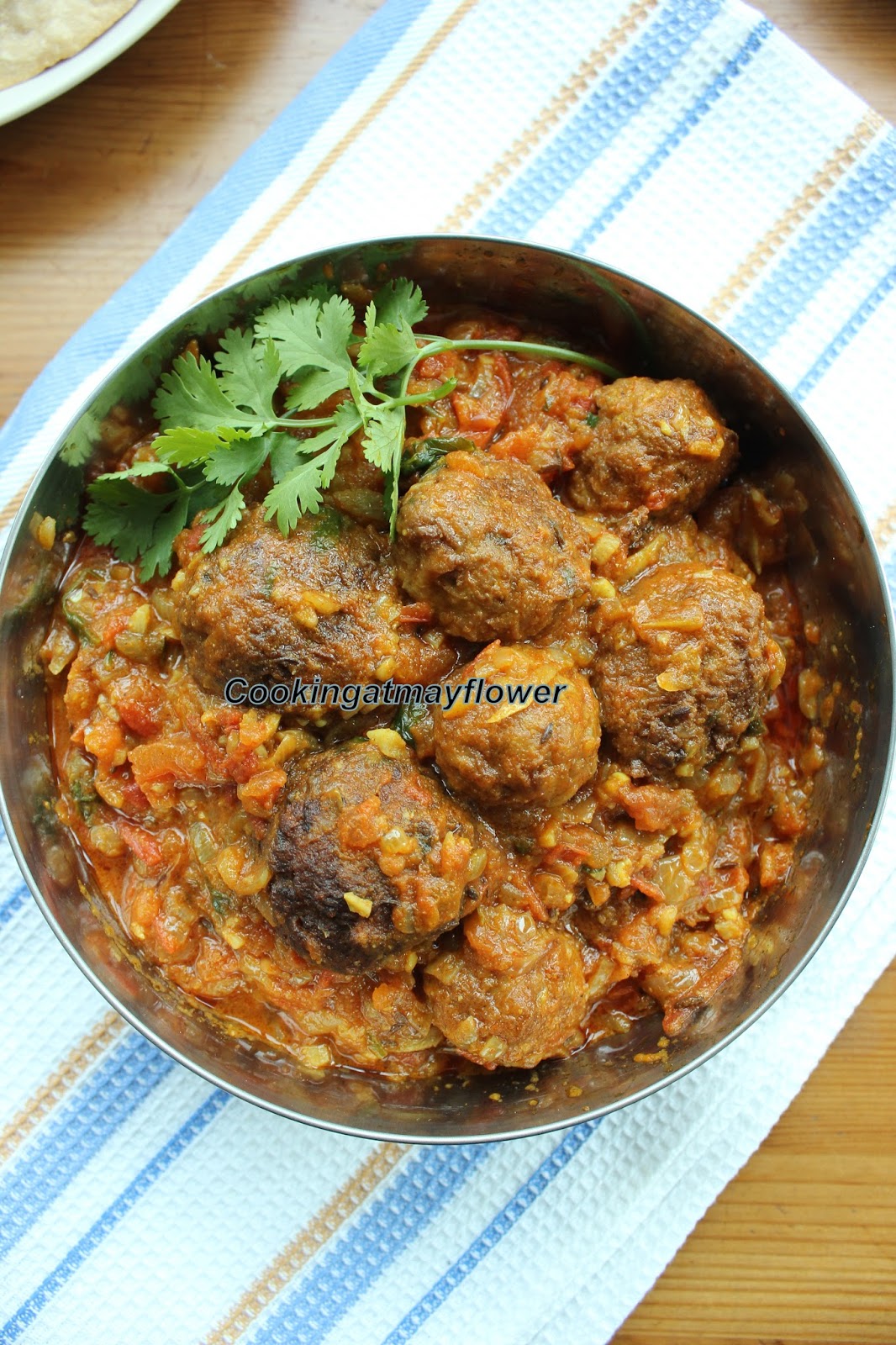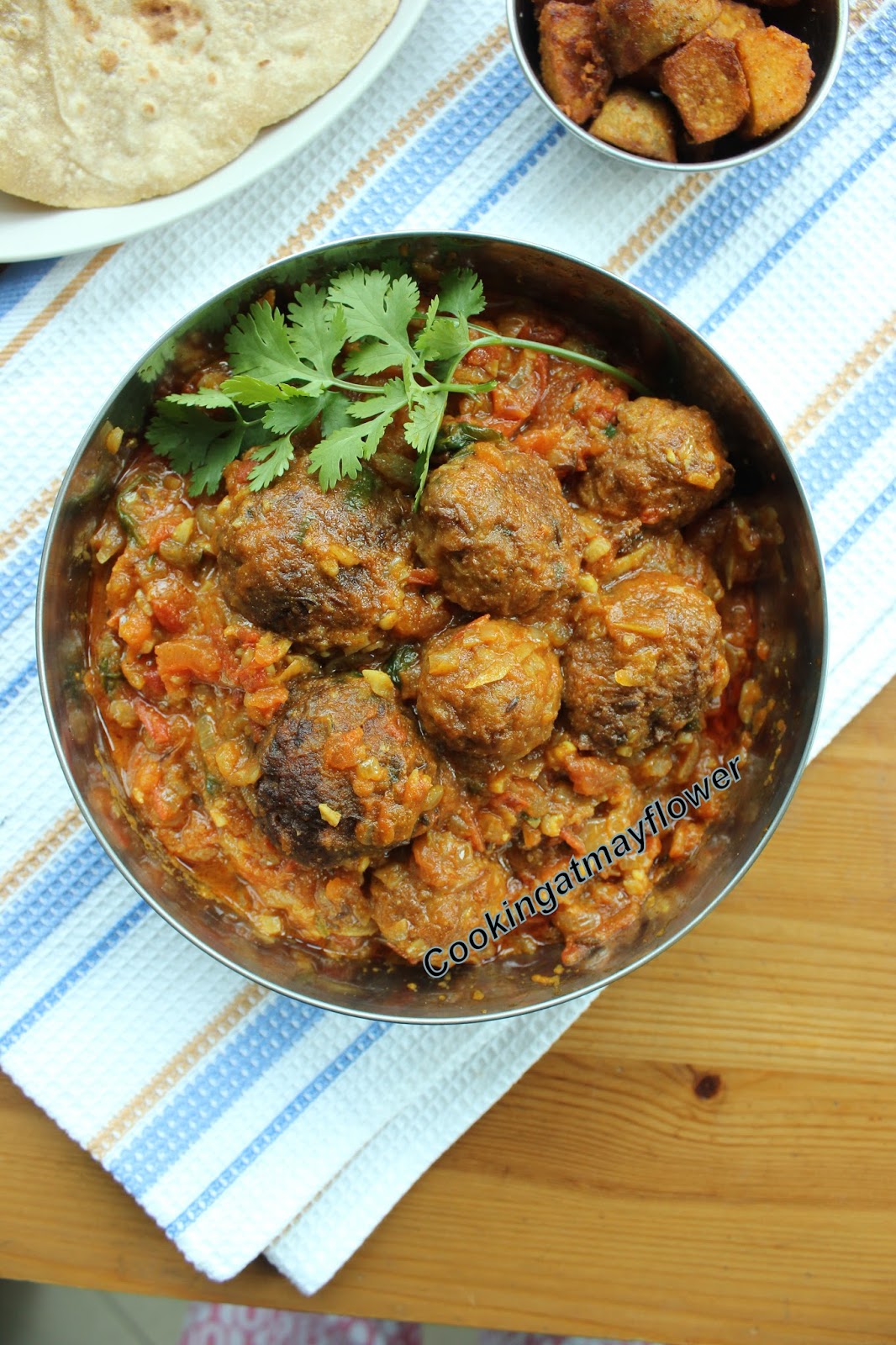 Lauki is grated and mixed with chickpeas and spices to make lauki koftas. These lauki balls are deep fried till golden brown and placed in a thick onion tomato gravy. It is absolutely yummy to go with chapathis and rice.
Love lauki for the health benefits – Try following recipes
Tangy bottlegourd/Lauki tamatardar
Bottlegourd and red cowpeas curry/Lauki Chowli curry
Bottlegourd Prawns theeyal/churakka chemmeen theeyal


Lauki juice/Bottlegourd juice
Ingredients
Bottlegourd, grated – 2 1/2 cup
Tomato, chopped – 3 nos
Chickpeas powder- 1/2 cup
Ginger, finely chopped- 1 tsp
Green chilli, finelychopped-1 tsp
Coriander leaves, chopped- 1 tbsp
Oil as needed
Cumin seeds – 1/2 tsp
Onion, finely chopped – 2 medium
Ginger garlic paste -2 tsp
Green chillies – 2 no.
Coriander leaves – 2 tbsp
Chilli powder – 1 tsp
Turmeric powder – 1/2 tsp
Garam masala – 1/2 tsp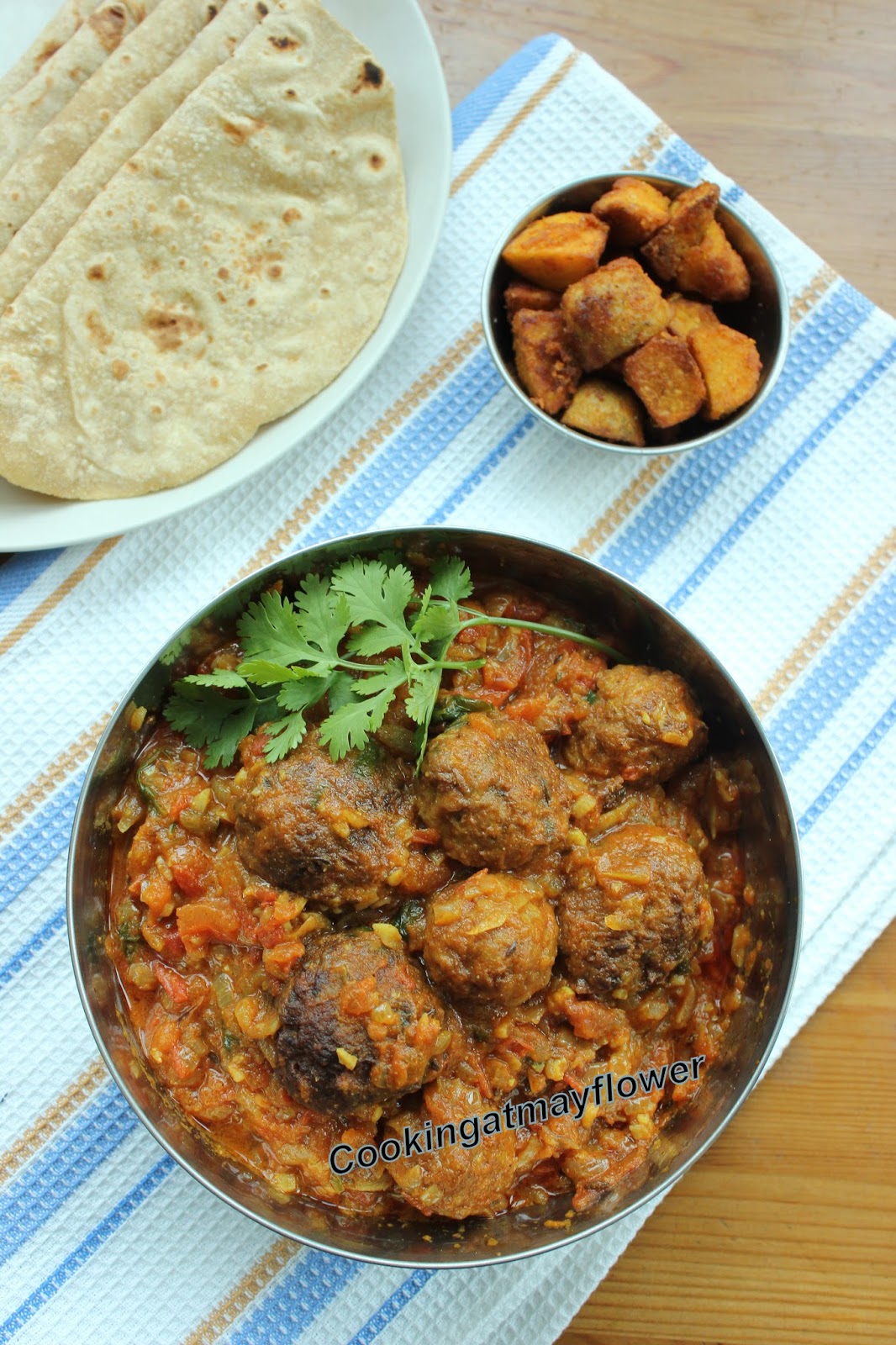 Method


Grate lauki and sprinkle some salt on top. Keep this aside for 10 minutes. Now squeeze out the water from lauki. Set this water (juice of lauki) aside (don't throw this away).
Keep the grated lauki aside in a bowl. Now add chickpea powder, ginger, green chillies, and coriander leaves. Mix this well and make balls (Koftas) out of this mixture.
Heat oil in a pan. Deep fry these lauki koftas until golden brown in colour.
Heat oil in another pan. Splutter cumin seeds. Add onion and saute well. When onion turns golden brown, add ginger garlic paste, green chilli, turmeric powder, coriander powder, cumin powder and chilli powder. Saute for a minute. To this, add tomato. When tomatoes are cooked and looks all mashed up, add salt and juice of lauki, which has been squeezed out and set aside. Let this boil. Once boiled, add garam masala, fried koftas and coriander leaves. Again cook for a minute. Switch off the stove and serve hot with rice or chapathis.