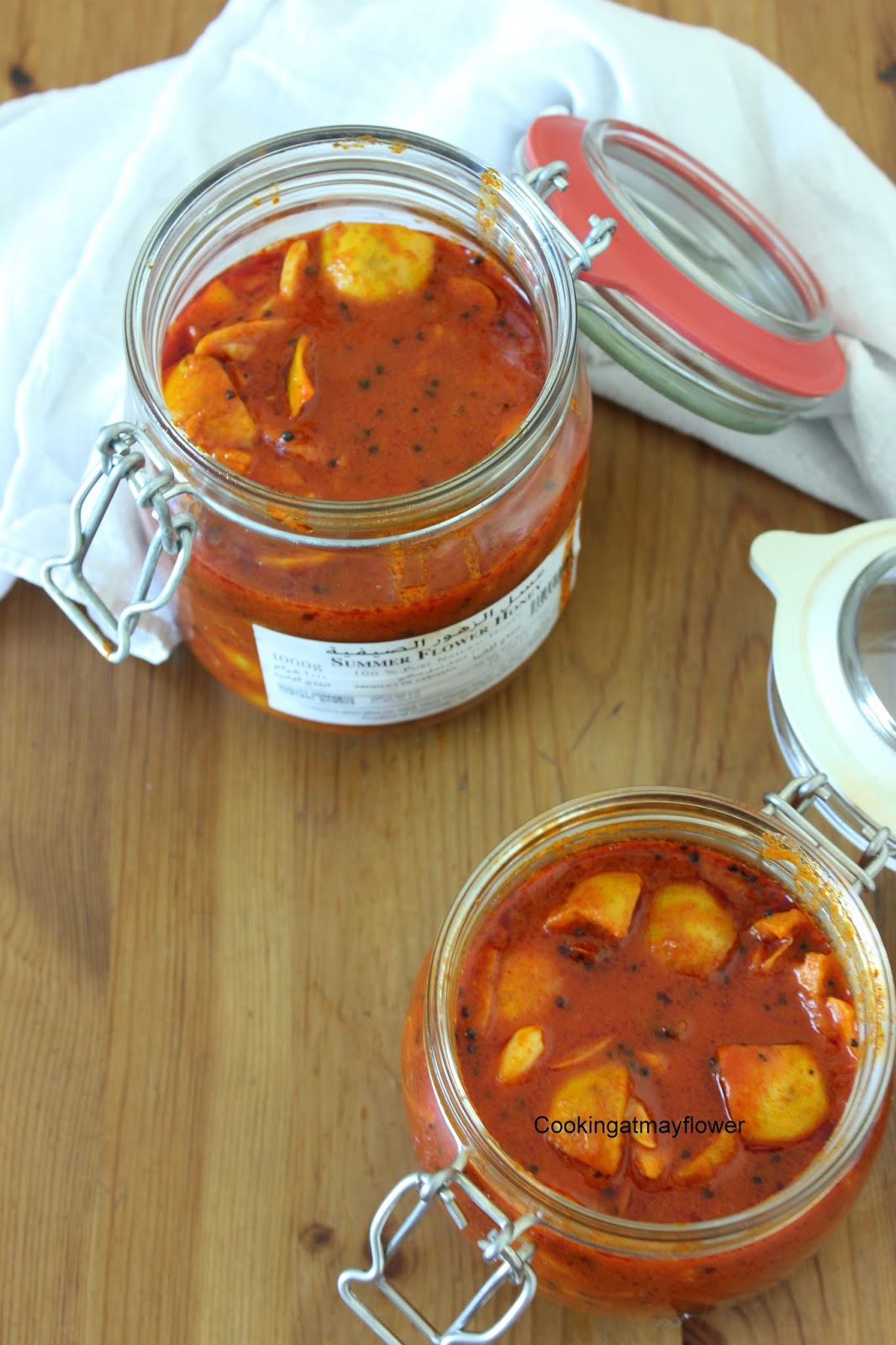 Ingredients
Limes – 25 nos
Kashmiri chilli powder – 1/4 cup
Turmeric powder – 1 tsp
Fenugreek powder – 1/2 tsp
Asafotedia powder – 1 tsp
Vinegar – 1/2 cup
Gingelly oil – 1 cup
Mustard seed – 1 tbsp
Fenugreek seed – 1/2 tsp
Garlic – 1/2 cup
Ginger chopped – 1/4 cup
Salt as needed
Sugar – 2 tsp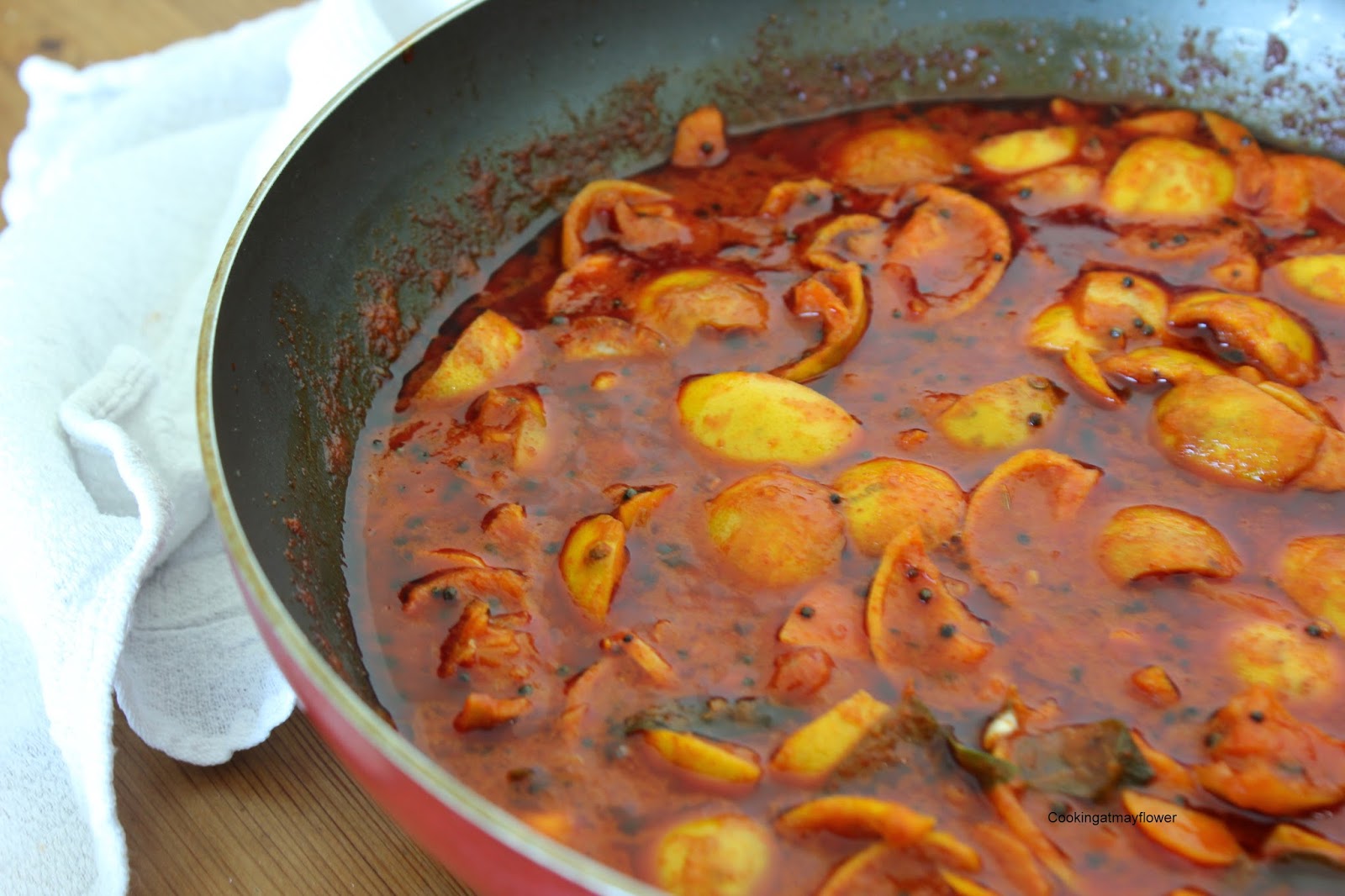 Method
Wash the limes and put them in a steamer or idli maker. Steam them for about 5- 8 minutes in medium flame. (Don't allow the limes to crack open).
Heat oil in pan. Add steamed limes and saute well for few minutes. Take out the lime from the oil, and wipe it with a kitchen towel or tissue. Cut the limes into 8 pieces and keep aside.
Heat 1 cup of gingelly oil in a kadai. Splutter mustard seeds and fenugreek seeds. Saute ginger and garlic. Add chilli powder, turmeric powder, fenugreek powder, asafoetida powder and salt. Mix well. Now add lime pieces, vinegar and required water ( boiled and cooled). Mix well. At last, add sugar and switch off the stove. Allow the lime pickle to cool down before storing it in jars.
If you are planning to use this pickle long term, keep it refrigerated.