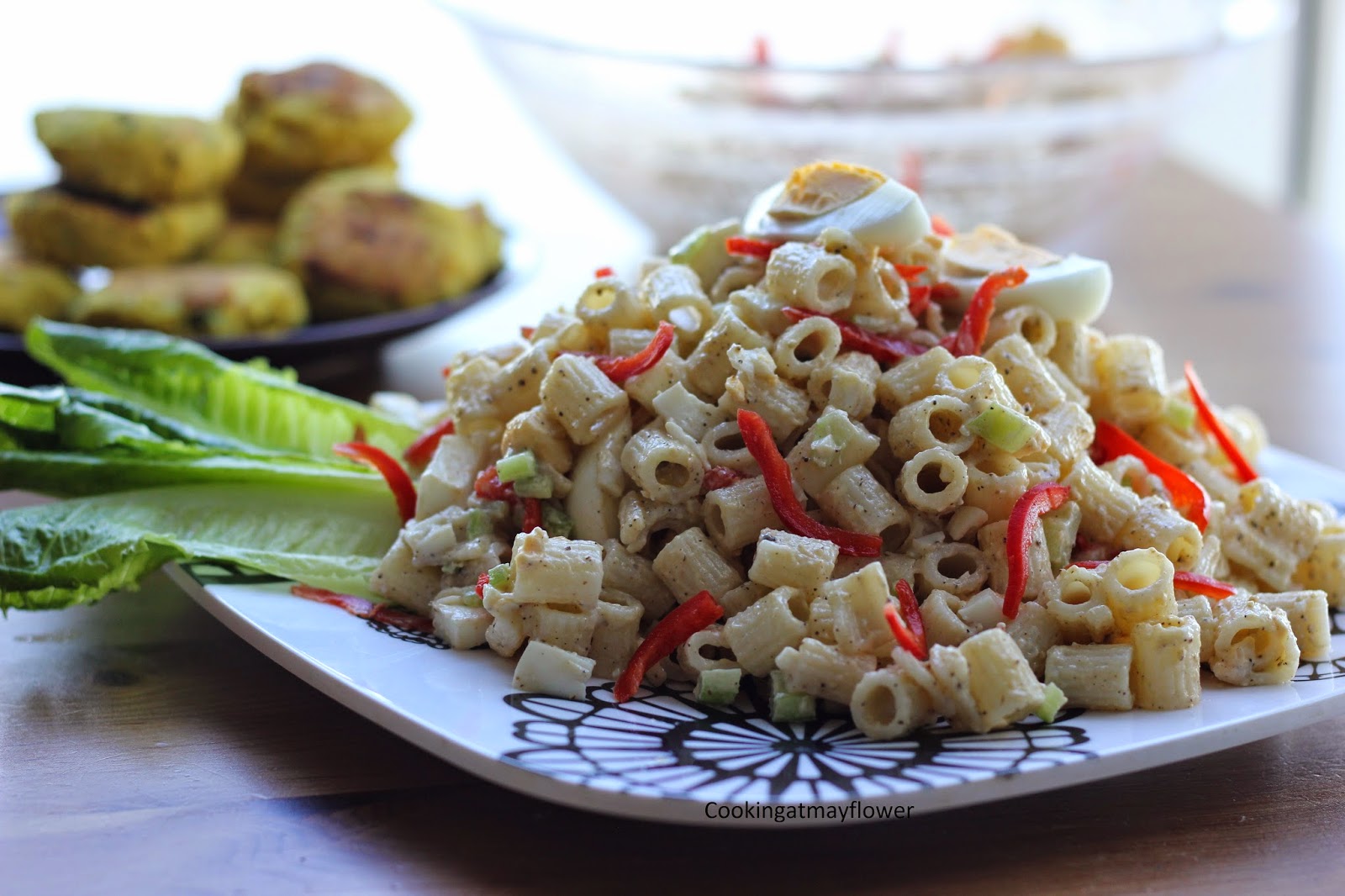 Ingredients
Macaroni, cooked – 4 cups
Peppercorn, crushed – 1- 2 tsp
Celery, chopped – 4 tbsp
Salt
Red bell pepper, julienned – 1 small
Eggs – 4 Nos.
Lettuce to decorate the salad bowl
Method
Cook macaroni with water and salt. Once cooked, drain water, and set aside.


Hard boil the eggs. Once cooked, cut into 4 pieces. Set aside.
Mix mayonnaise, crushed peppercorns, and salt. Set aside.


Toss macaroni and chopped celery. Add mayo-peppercorn mixture set aside. Mix well.


Decorate a salad bowl with lettuce leaves, transfer the prepared salad on to of the leaves. Decorate with julienned red bell pepper and eggs on top.