Ingredients



Ginger, chopped – small piece
Asafoetida powder – 1/2 tsp
Coriander leaves – 2 tbsp
Water – as needed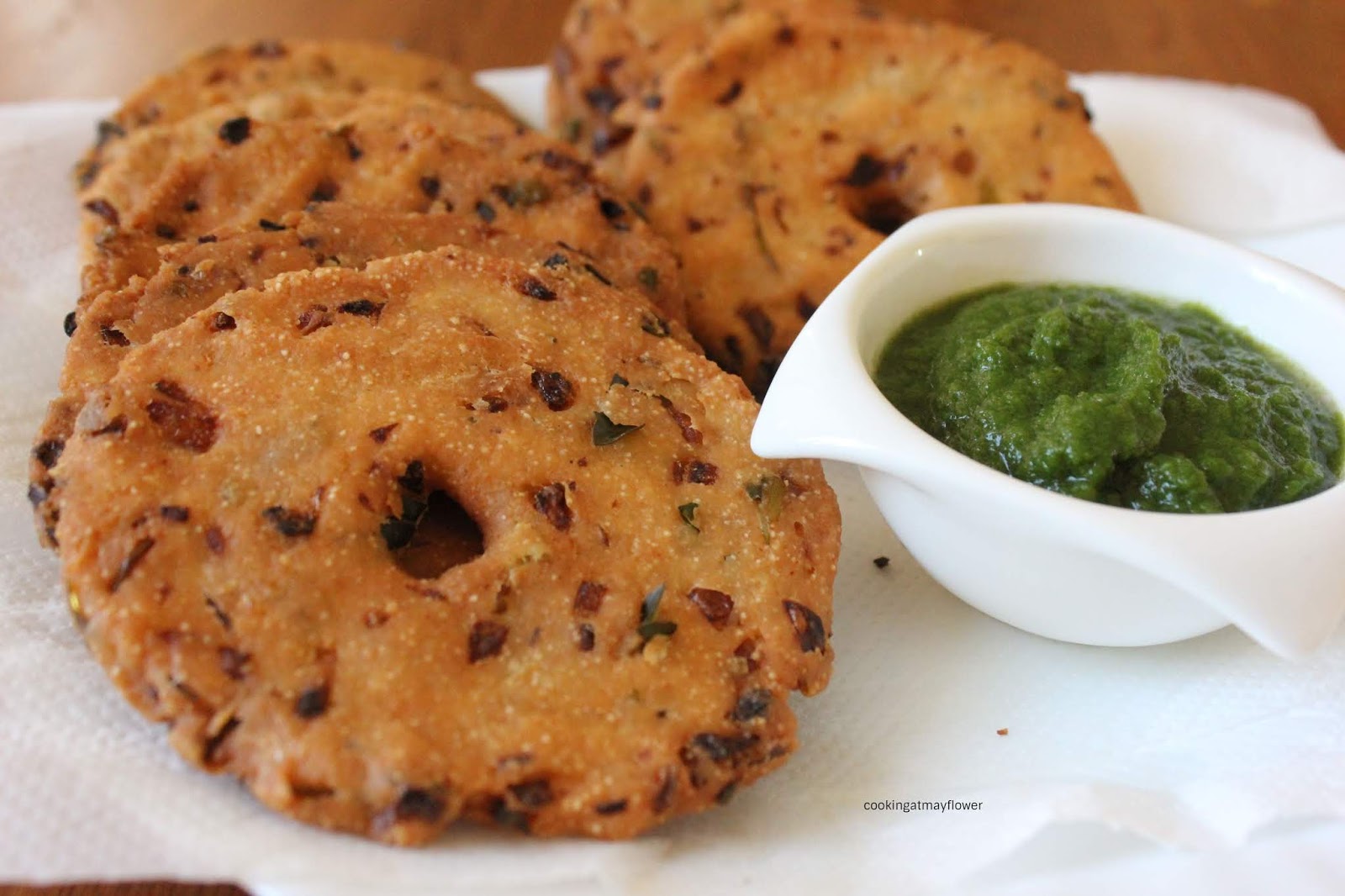 Method
1. In a bowl, add rice flour, maida, and semolina.
2. Add green chillies, ginger, curry leaves, coriander leaves, and
onion.
3. Add chilli powder, cumin seeds, salt, and asafoetida powder.
4. Add grated coconut and oil.
5. Mix well with hands. Add water little by little to form a dough. The dough should resemble a soft chapati dough.
6. Close the lid of the bowl. Let dough rest for 5 minutes.
After 5 minutes, make balls out of dough.
7. Place the balls on plantain leaf or butter paper. Press with fingers to flatten the balls. This gives round maddur vada, which is ready to be fried.
8. Heat oil in a pan. When oil is hot, add vada one by one.
9. On medium flame, fry vada on one side.
10. When one side is fried well, flip and fry on other side.
11. When both sides are crispy, maddur vada is ready.
12. Serve with chutney of your choice.