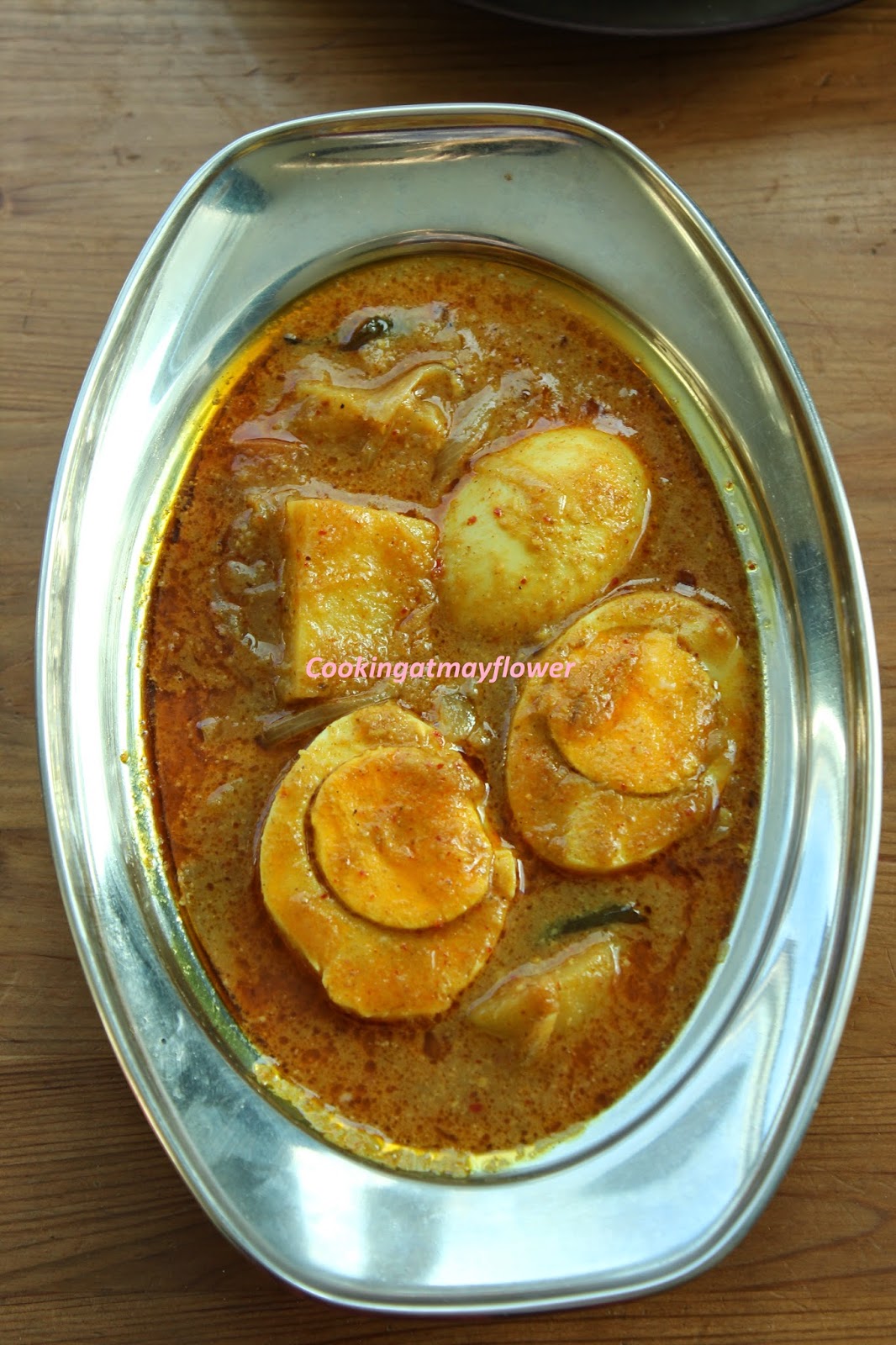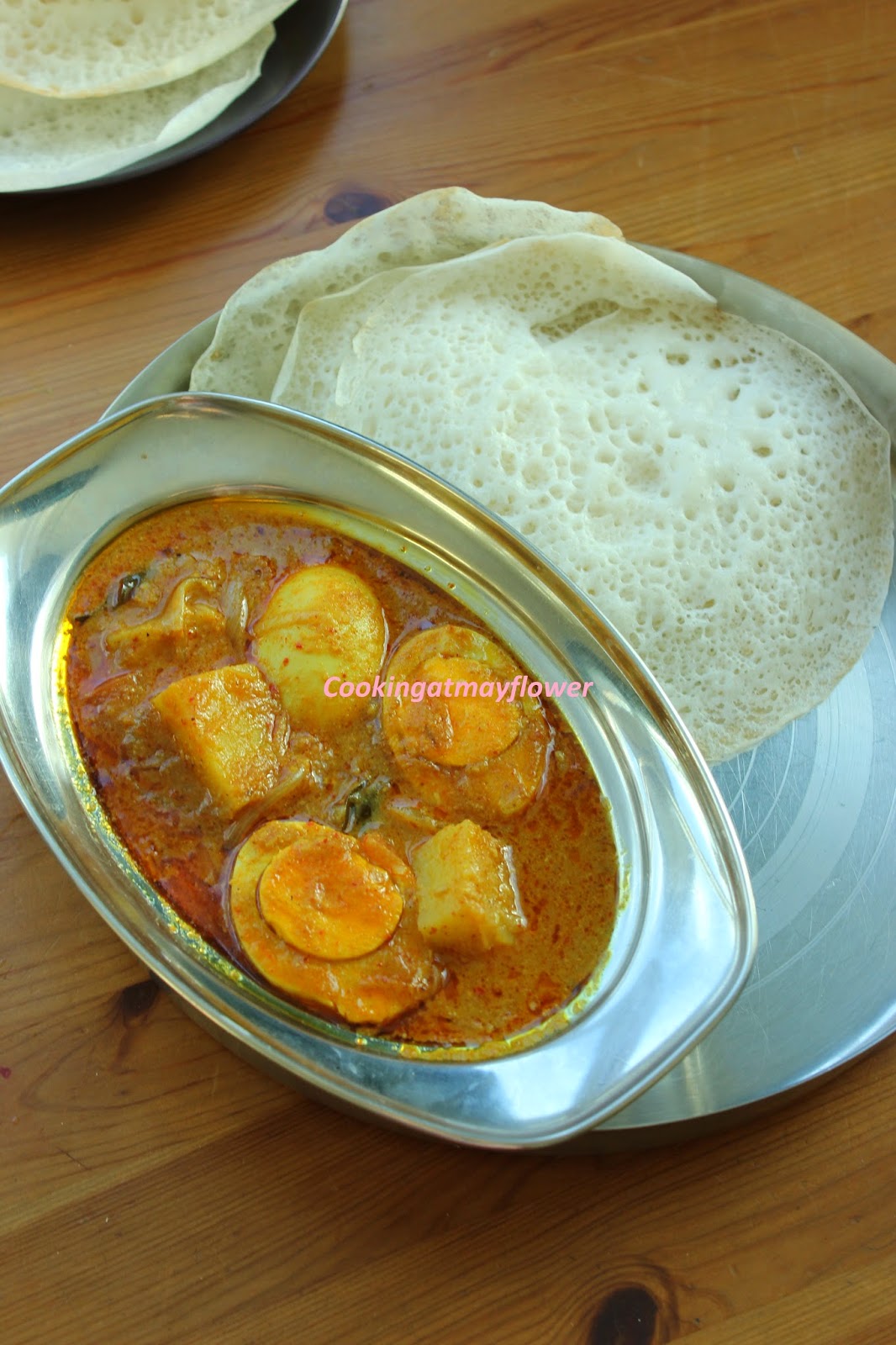 Ingredients
Recipe here
Eggs, boiled and peeled – 6 Nos.
Onion, sliced  – 1 medium
Tomato, finely chopped – 1 small
Potato, peeled and cubed – 1 large
Coconut milk  – 1/2 cup  (Optional)
Oil


Dry Roast and grind


Mustard seeds – 1/4 tsp
Fenugreek seeds – small pinch
Coriander seeds  – 2 tsp
Cumin seeds    – 1/4 tsp
Dry red chillies  – 5 – 6 Nos.


Onion, sliced – 1 large
Turmeric powder – 1/2 tsp
Garlic – 3 – 4 cloves
Coconut, grated  – 4 tbsp
Tamarind – 1/2 of a gooseberry size
For seasoning


Carom seeds/Ajwain – a pinch 
Cinnamon sticks  – 1 inch piece
Curry leaves – 1 sprig


Method


Dry roast mustard seeds and fenugreek seeds. Add coriander seeds, cumin seeds and dry red chillies. Saute for 3-4 minutes on low flame. Remove from pan and set aside.


In the same pan, add 1 1/2 tbsp oil and add sliced onion. Saute until lightly browned.  Add turmeric powder, garlic and grated coconut and saute for another 2- 3 minutes. Turn off the flame and leave it to cool.


Grind the dry roasted spices coarsely. To this, add sauteed onion-coconut mixture and tamarind. Grind this to a fine paste adding little water. Set this aside. 


Heat oil in a pan. Add ajwain, cinnamon sticks and curry leaves. To this, add sliced onion and saute it. When it turns light brown, add ground paste, which is set aside. Cook till the raw smell leaves. Add tomato pieces and mix. Saute them. Now add salt and potatoes and saute them. Add 3 cups of water and boil them. When the potatoes are cooked, lower the flame, add eggs and cook for 7-10 minutes. Add coconut milk and turn off the flame.