Ingredients


For rasam powder


Dry red chillies – 5 nos
Coriander seeds – 1 tbsp
Urdu dal – 1 tbsp
Cumin seeds – 1/2 tsp
Fenugreek seeds – 1/2 tsp
Peppercorn – 1/2 tsp
Asafoetida – 1 small piece
Dry roast all the ingredients and grind them to a fine powder.
Ripe mangoes – 4 nos ( small nadan mango)
Salt as needed
Turmeric powder – 1/2 tsp
Coriander leaves, chopped – 4 tbsp
Coconut oil, Curry leaves, Mustard seeds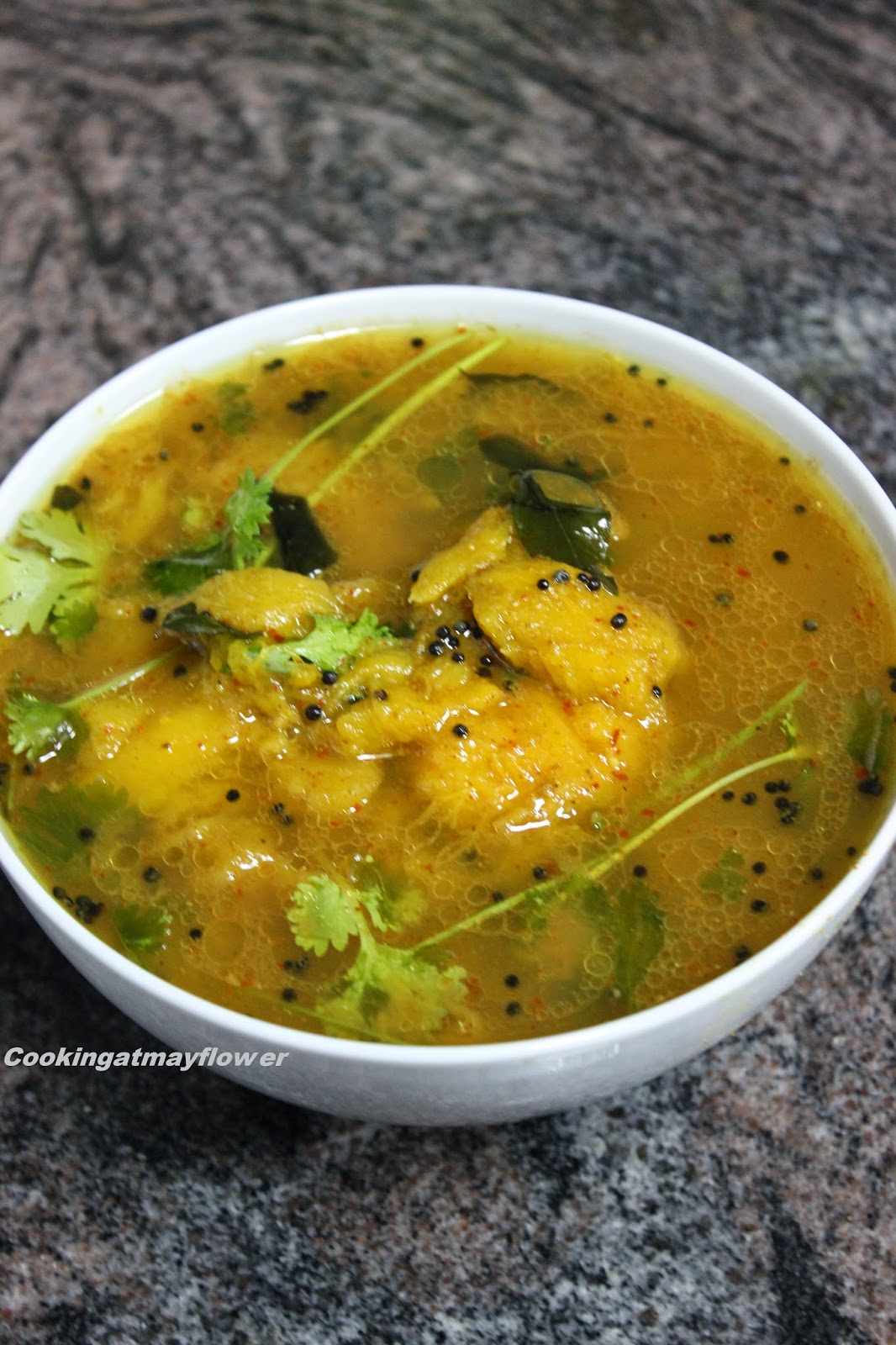 peel the mangoes and mash them lightly with your fingers. Cook the mangoes by adding salt and turmeric powder. When it is cooked well, add rasam powder and required amount of water and boil them. When rasam has come to a boil, add tempered mustard seeds and coriander leaves.