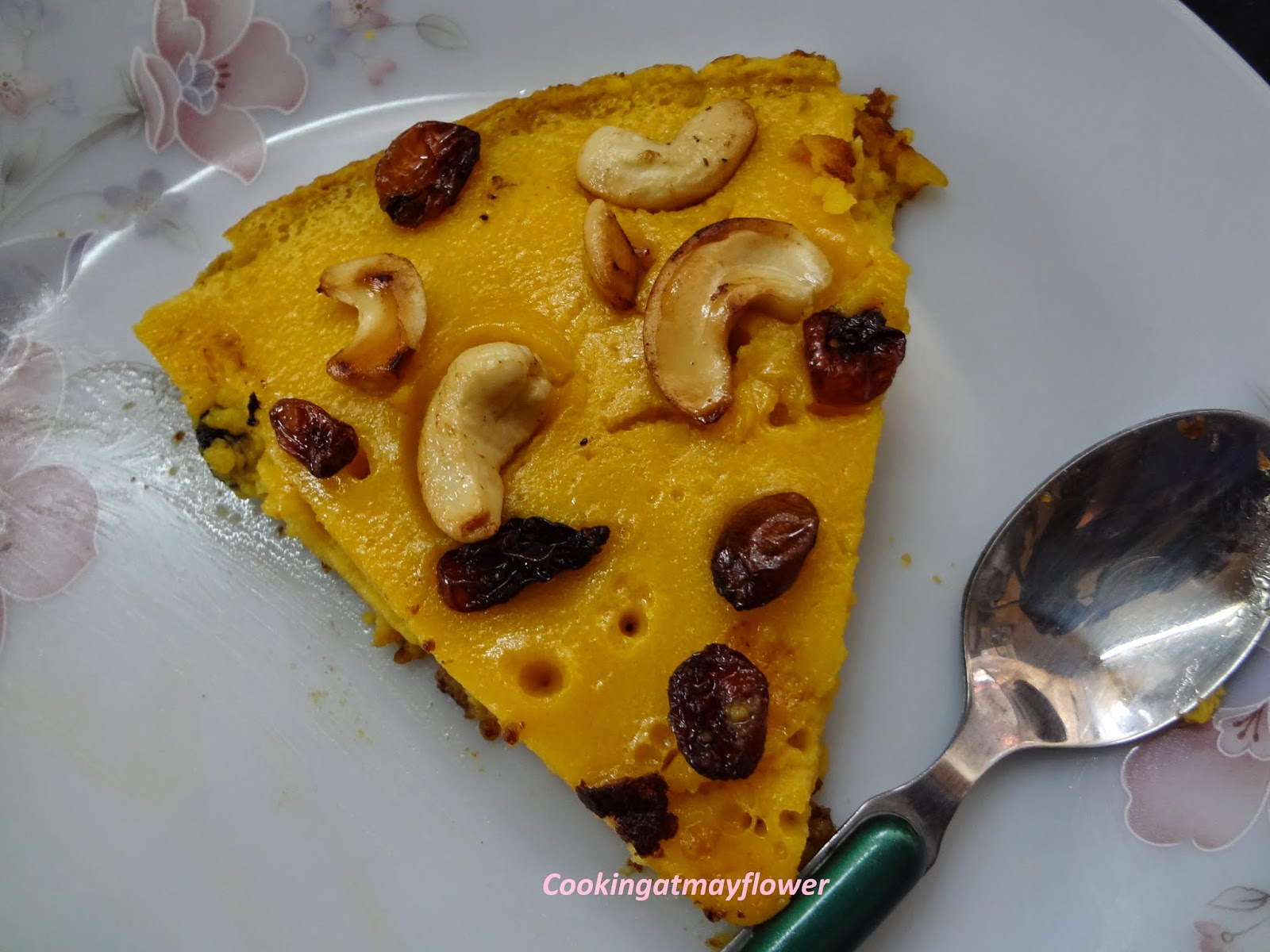 Pola is a Malabar sweet delicacy. I took Shahida's recipe from Malabar Adukkala for Carrot pola and substituted pumpkin instead of carrots. You can use substitute plaintain and make Kaipola.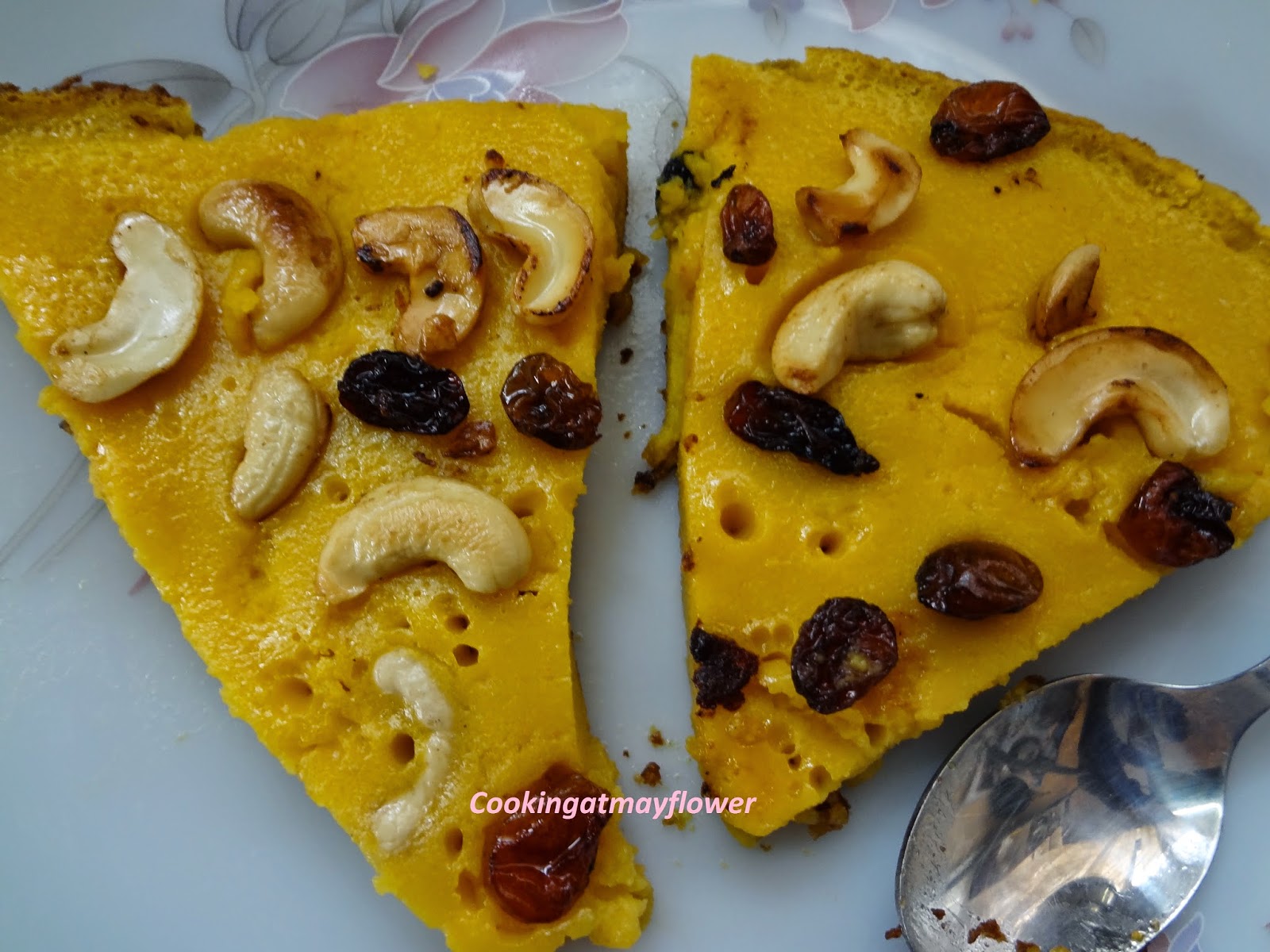 Ingredients
Recipe – Shahida Faizal, Malabar Adukkala
Pumpkin – 3 cups
Eggs – 4 nos
Sugar – 3 -4 tbsp
Milkmaid – 4 tbsp
Milk powder – 4 tbsp
Vanilla essence – 1/4 tsp
Ghee
Cashewnuts, Raisins – Garnishing


Method


Heat ghee in a pan, fry cashewnuts and raisins. Set this aside for later use.


Peel pumpkin and cut into pieces. Cook pumpkin pieces in small amounts of water. Keep this aside to cool.


Once cooled, grind the pumpkin pieces. Now add eggs, milkmaid, milk powder and grind well. Add vanilla essence. Keep this mixture aside.


Grease 1 tbsp of ghee in a nonstick pan. Pour the prepared mixture to this. Lower the flame and close the lid. When the mixture starts to set, add cashewnuts and raisins. Close the lid. Cook for 20-25 minutes or until it is set.


Cut in to pieces and serve.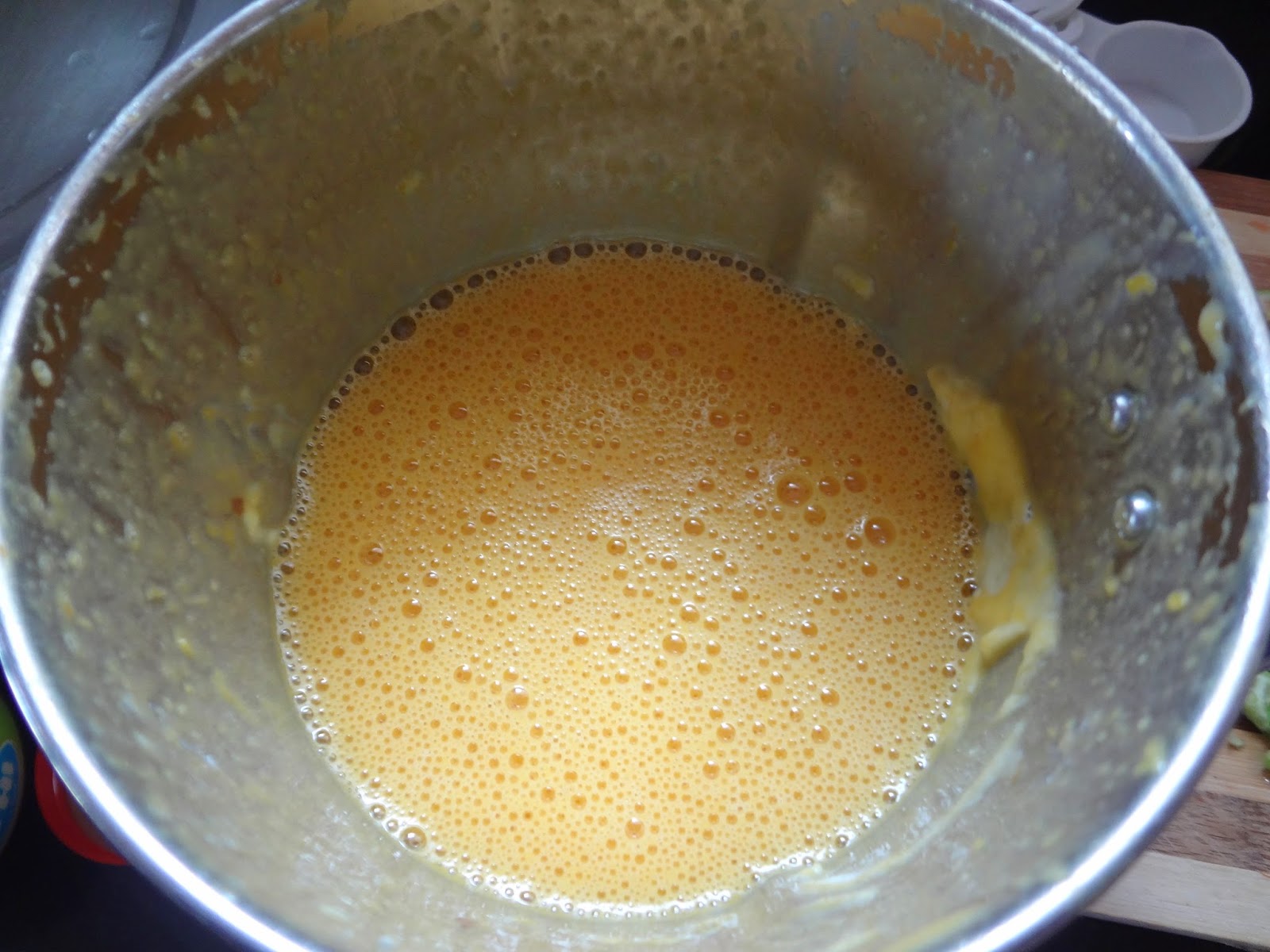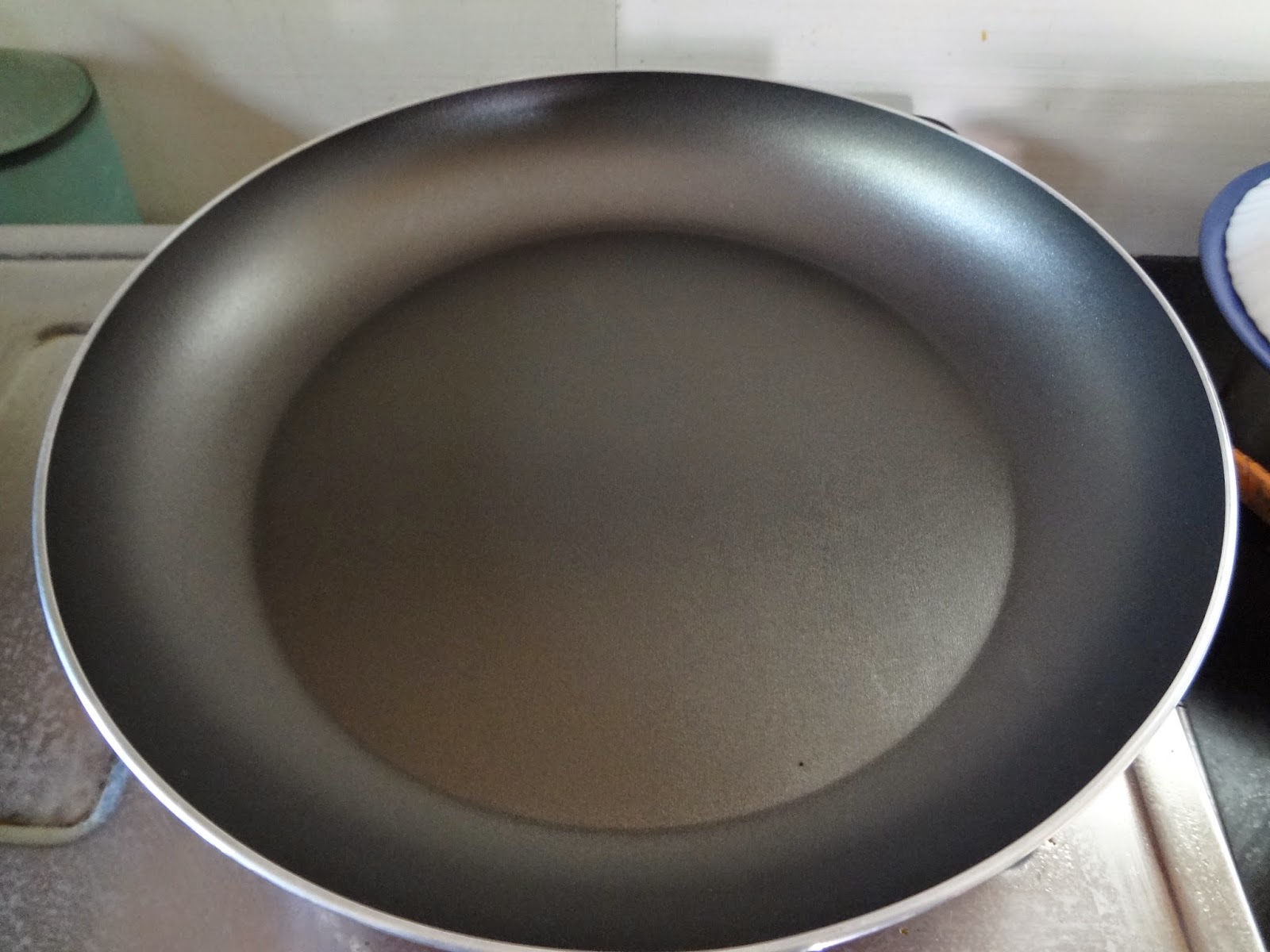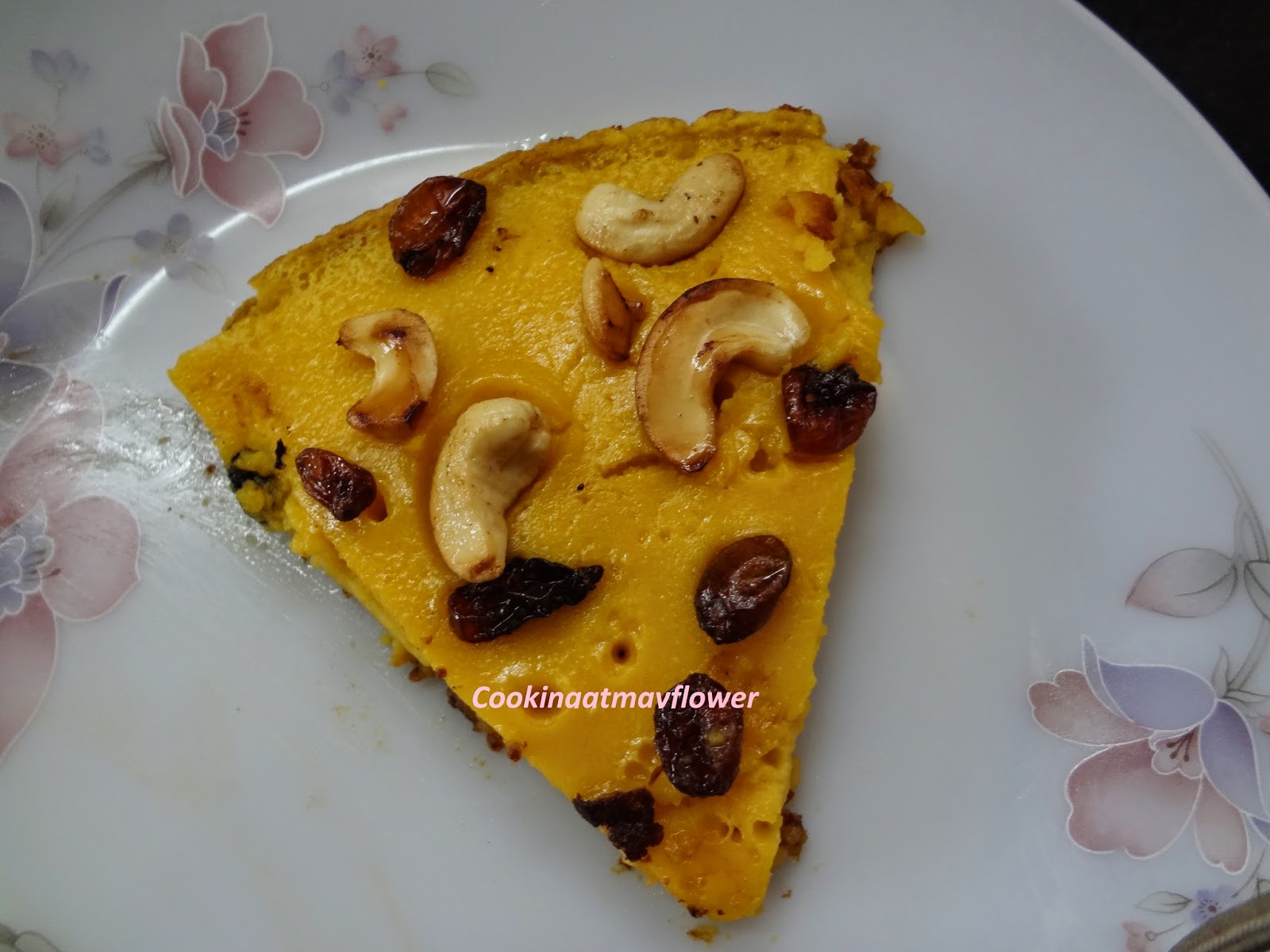 Love Pumpkin, try this recipes.
Mathanga payasam/Pumpkin payasam


Mathanga Thoran/ Pumpkin thoran
Mathanga curry/Pumpkin curry
Mathanga vanpayar erissery / Pumpkin red beans erissery