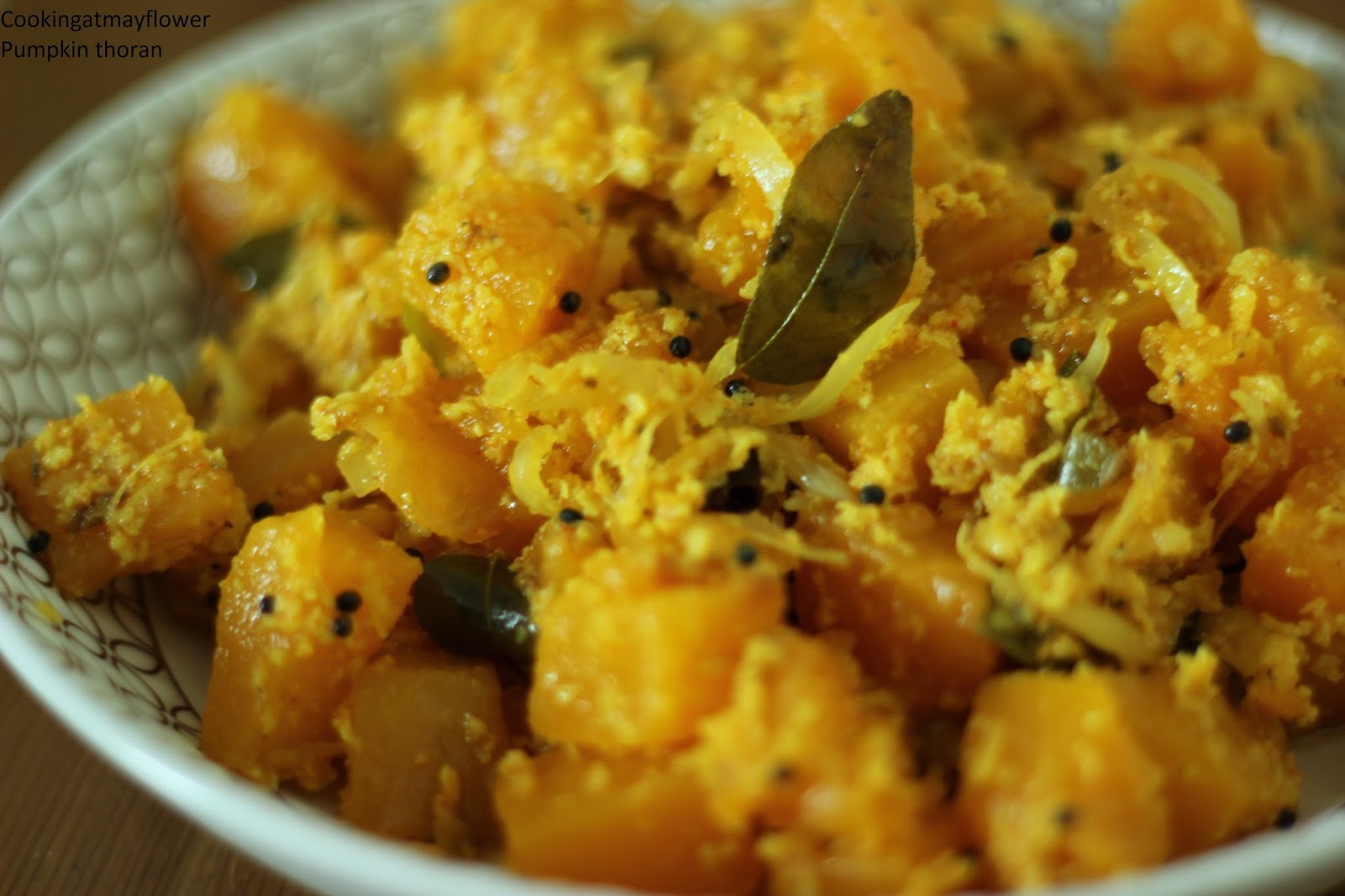 Ingredients


Pumpkin cut in to 1 inch pieces – 1/4 kg
Onion sliced – 1/2 cup
Green chillies slit – 4 nos
Salt to taste
Turmeric powder – 1/4 tsp
Chilli powder – 1/2 tsp
Cumin seeds – 1/2 tsp
Dry red chillies – 3 nos
Grated coconut – 1/2 cup
Mustard seeds – 1/2 tsp
Oil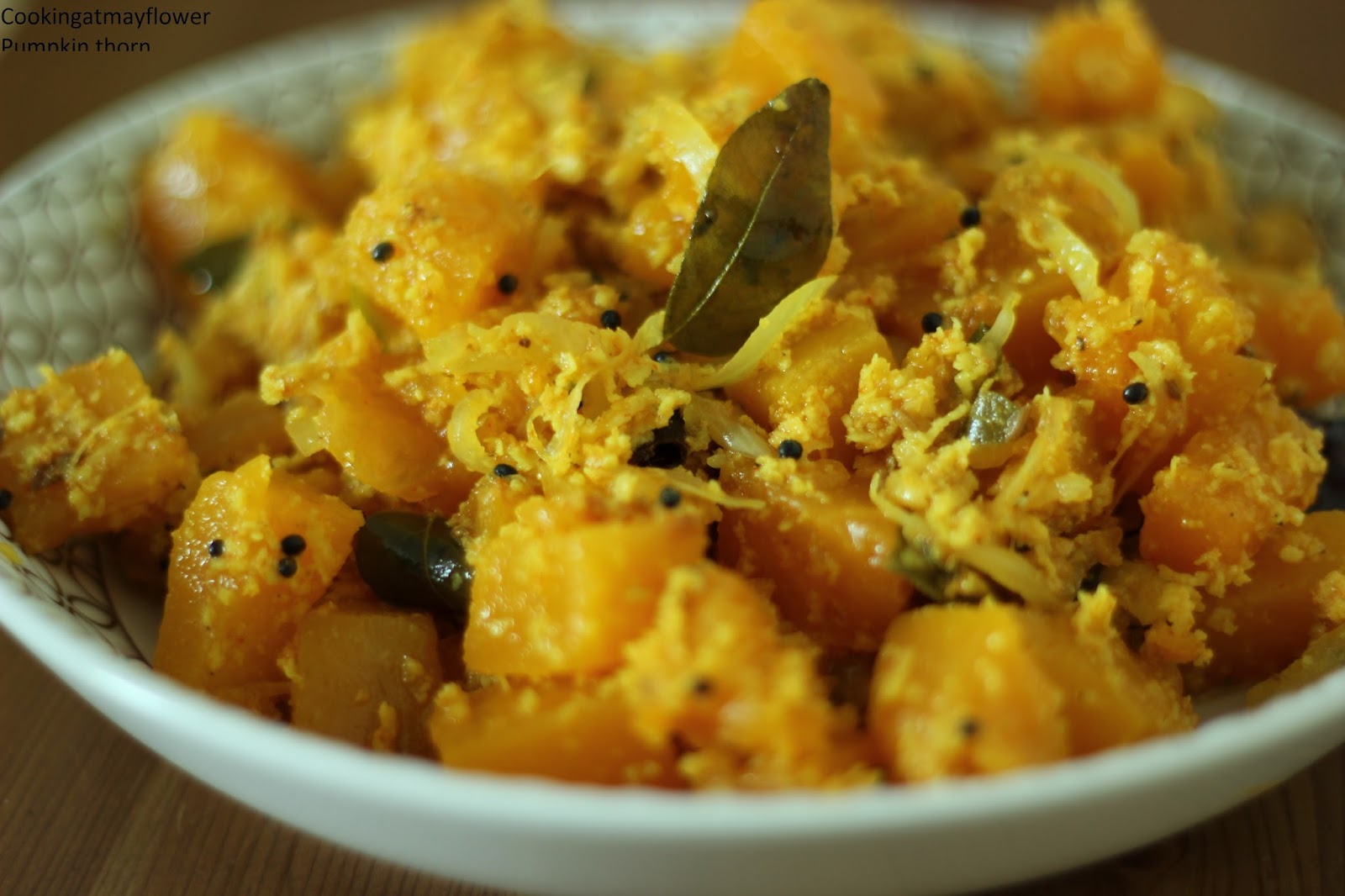 Method
Coarsely grind grated coconut and cumin seeds.
Mix cubed pumpkin, onion, turmeric powder, chilli powder, salt, and green chillies, ground grated coconut cumin mixture. Keep them for 5 minutes.
Heat oil in a pan, splutter mustard seeds then add dried red chillies. Now add the pumpkin kept aside. Cook till it is done.