INGREDIENTS
Meat mince – ½ kg
Onion, chopped – 2
Green chillies, chopped – 4
Ginger, chopped – 1 tsp
Pepper powder – 1 tsp
Chilli powder – 1/4 tsp
Turmeric powder – 1/4 tsp
Garam masala powder – 1/2 tsp
Meat masala powder – 1/2 tsp
Coriander leaves, chopped – 2 tsp
Boiled Potatoes – 2
Egg whites – 2 eggs
Bread crumbs as needed
Salt to taste
Oil for frying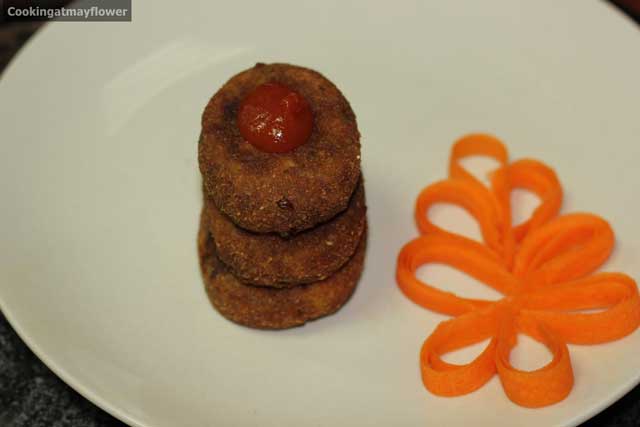 INSTRUCTIONS
• Peel and mash the boiled potatoes.
• Cook meat mince with turmeric powder, salt, and little water.
• Cook till the water is dried out and mince is cooked.
• Heat oil in a pan, add onion, green chillies, and ginger. When onion turns brown in color, add pepper powder, chilli powder, garam masala, meat masala, and coriander leaves.
• Saute till the mixture is slightly dry.
• Add mashed potato. Mix well.
• Make balls out of the mixture and flatten it.
• Dip them in egg white and then bread crumbs.
• Heat oil in a pan and deep fry them.