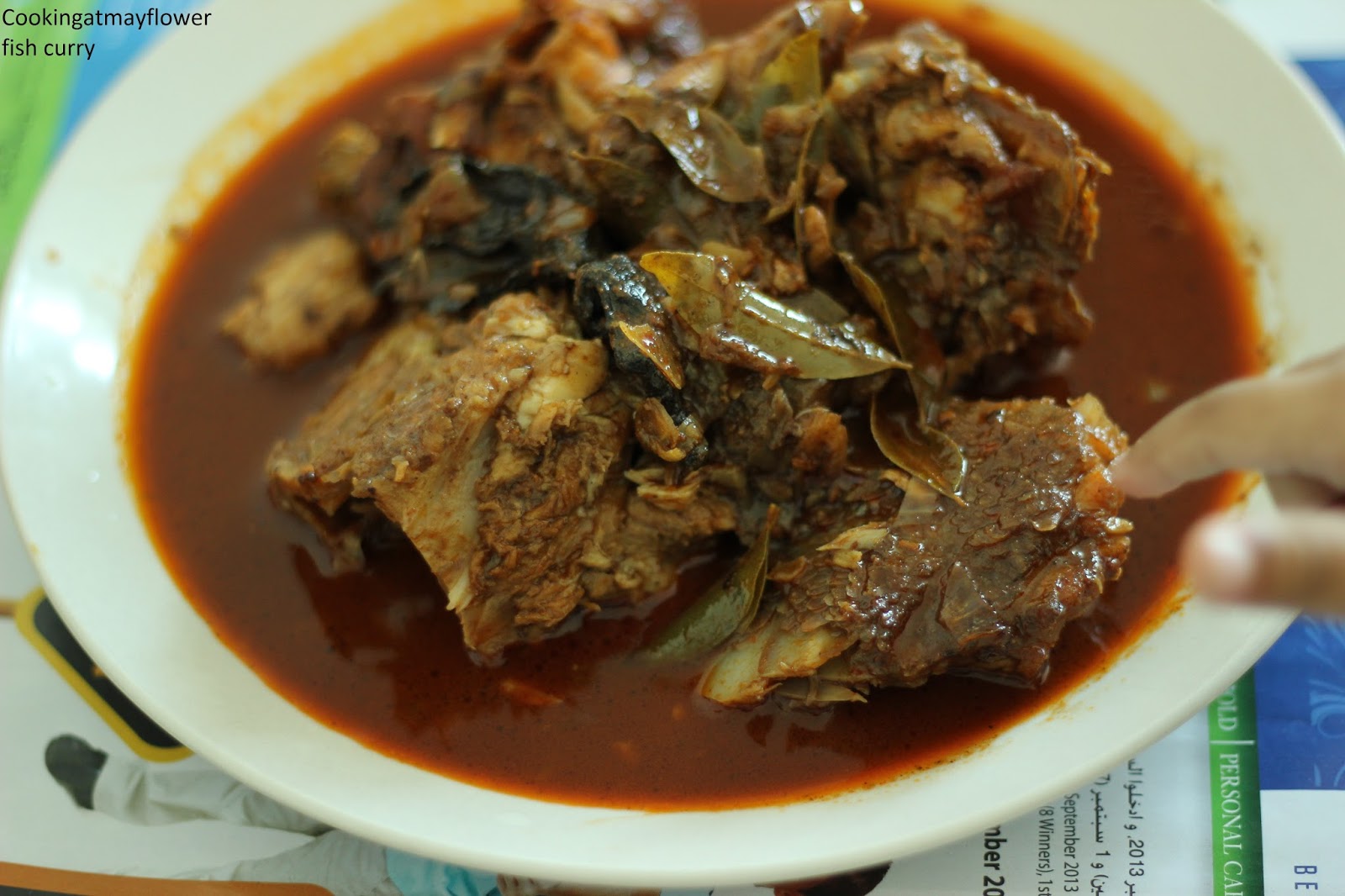 Ingredients
Fish head clean – 1 kg
Coriander powder – 2 tabsp
Chilli powder – 3 tsp
Pepper powder – 1 tsp
Fenugreek powder – 1tsp
Turmeric powder – 1/2 tsp
Grated coconut – 1 cup
Small onion – 1/4 cup
Green chillies – 3 nos
Ginger chopped – 1 tabsp
Garlic chopped – 1 tabsp
Curry leaves
Salt to taste
Coconut oil
cambodge/ kokum/ kudam puli – 3-4 pieces soaked in water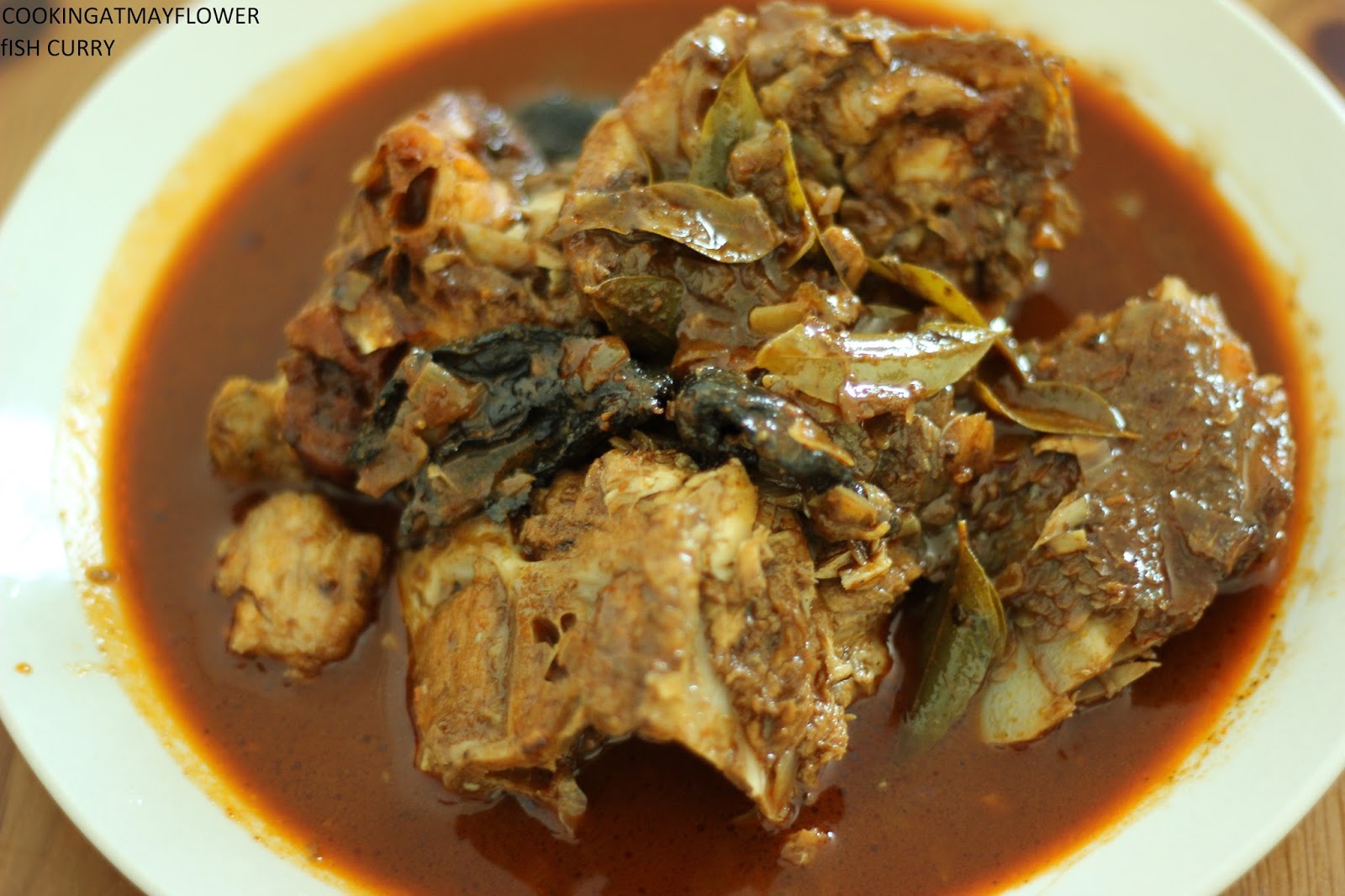 Fry grated coconut and grind it. Keep this aside.
Clean and cut fish head in to pieces . Heat coconut oil in a earthen pot, saute onion, green chillies, ginger,garlic and curry leaves. When the onion turn light brown in colour, add soaked coriander powder, chilli powder, turmeric powder, pepper powder, fenugreek powder. Cook till the raw smell leaves. Now add cambodge along with soaked water. Now add extra water if needed. add fish head pieces and salt. When the fish is half cooked, add ground coconut paste. Close the lid and cook for sometime. when the gravy is thick, switch off the stove.
Heat oil in a pan and splutter mustard seeds. Pour on top of the curry.