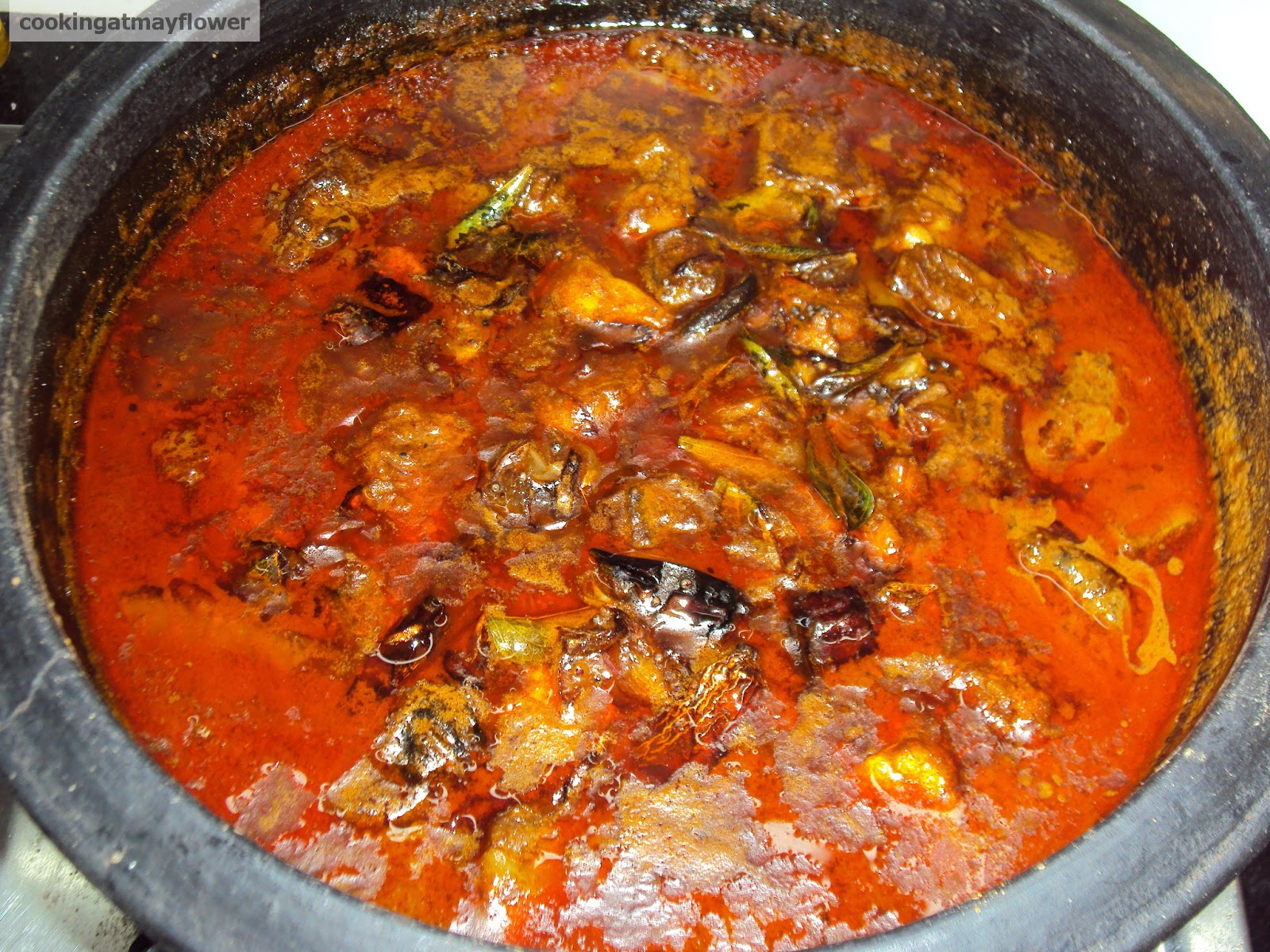 Ingredients






1. Fish/thirandi/stingray – 1 kg


2. Green chillies slit length wise – 2 nos


3. Ginger – 1 inch piece


4. Garlic chopped – 1 tsp


5. Turmeric powder – 1/4 tsp


6. Kodampuli /kokum/ fish tamarind – 3- 4 pieces


7. Curry leaves


8. Salt to taste




For tempering


mustard seeds – 1tsp


Dry red chillies – 2 nos


Shallots


Curry leaves




Coconut oil – 2 tbsp




For roasted coconut paste


Grated coconut – 2 cups


Chilli powder – 2 to 1/2 tsp.


Coriander powder – 4 tsp


Shallots – 4 nos


Peppercorns – 1tsp


Cumin seeds – 1/2 tsp


turmeric powder – 1/4 tsp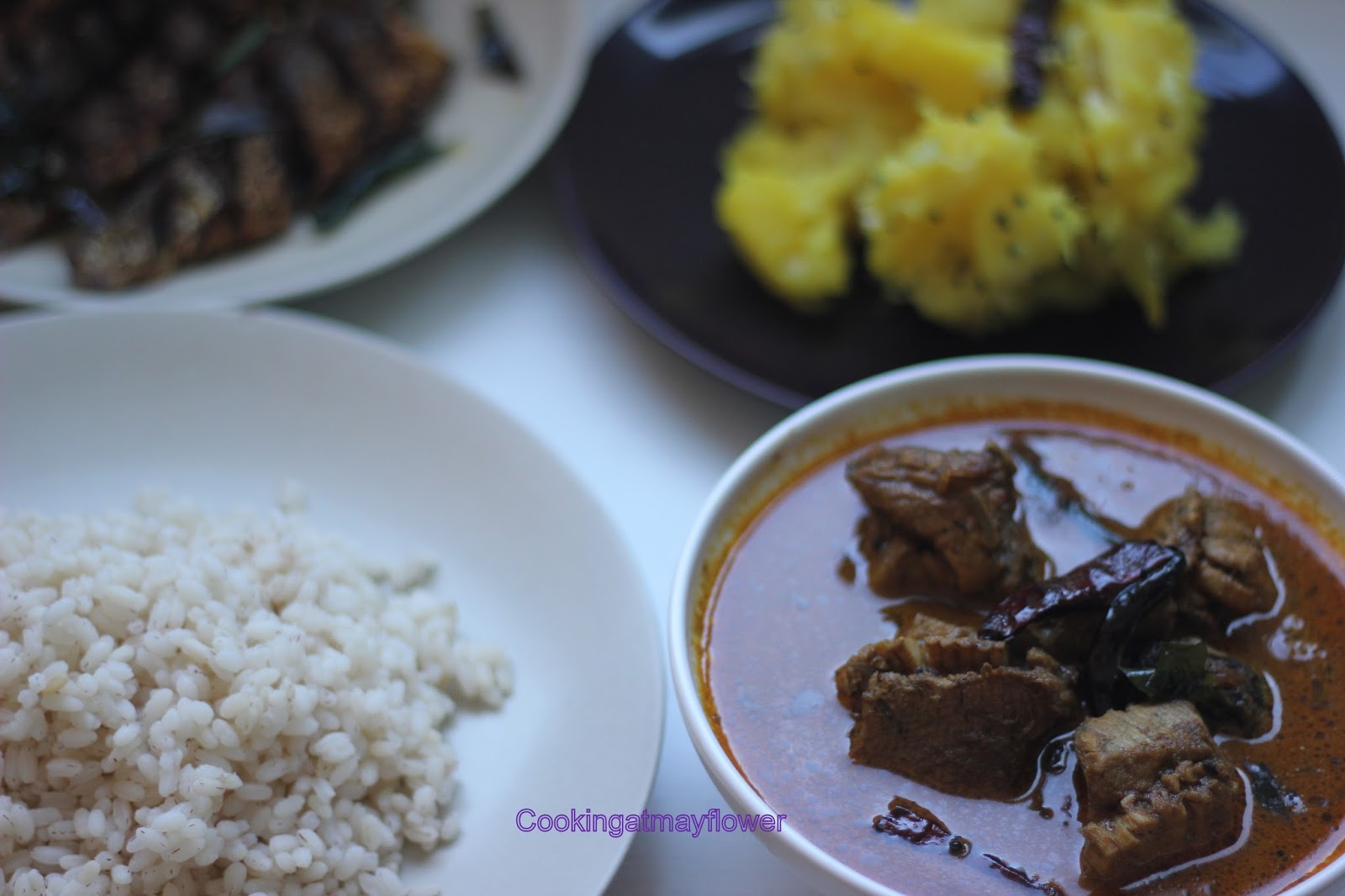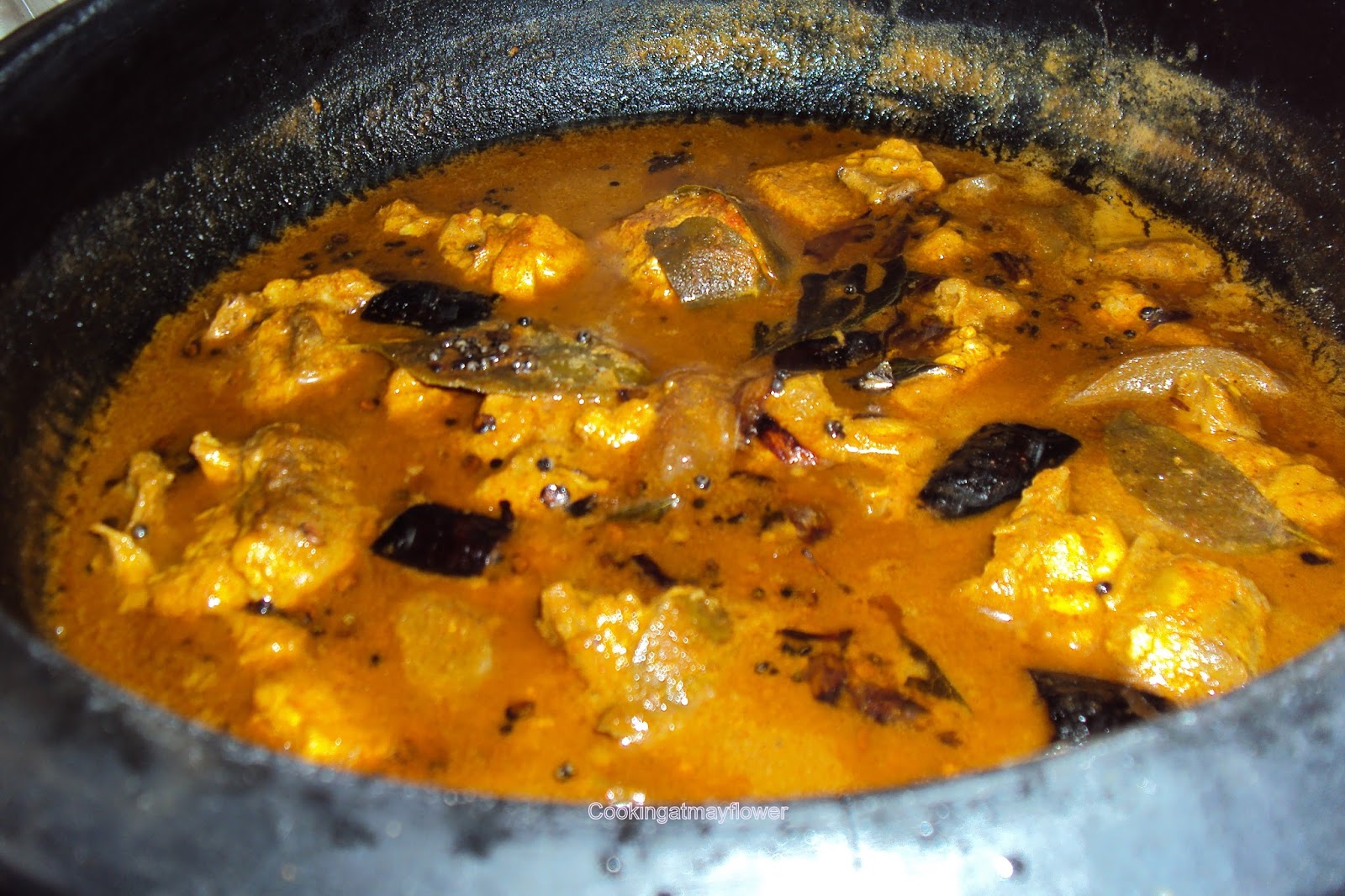 Method


Clean and cut the fish in to medium pieces. Soak kudampuli in one cup of hot water and set aside.


In a hot pan , add 1 tsp oil. Fry coconut and shallots till light brown. Add coriander powder, chilli powder turmeric powder, peppercorns and cumin seeds. Roast for a minute. Don't burn them. Switch off the flame. Let it cool. Now grind them into a fine paste. Keep them aside.


In a munchatti, cook ingredients 1 to 8 adding 1 1/2 cups of water or (enough water). When it starts to boil, lower the flame, cook for another 5-6 minutes. Add the ground paste with little water to this. Cook in low flame till the gravy thickens (it should not be too thick or too watery). You can see the oil floating on the surface.


Heat oil in a pan, splutter mustard seeds. Add shallots, dry red chillies, and curry leaves to this. Pour this to the above prepared curry. Meen thenga varutharacha curry is ready to be served with kuthari choru. This curry goes well with dosa.