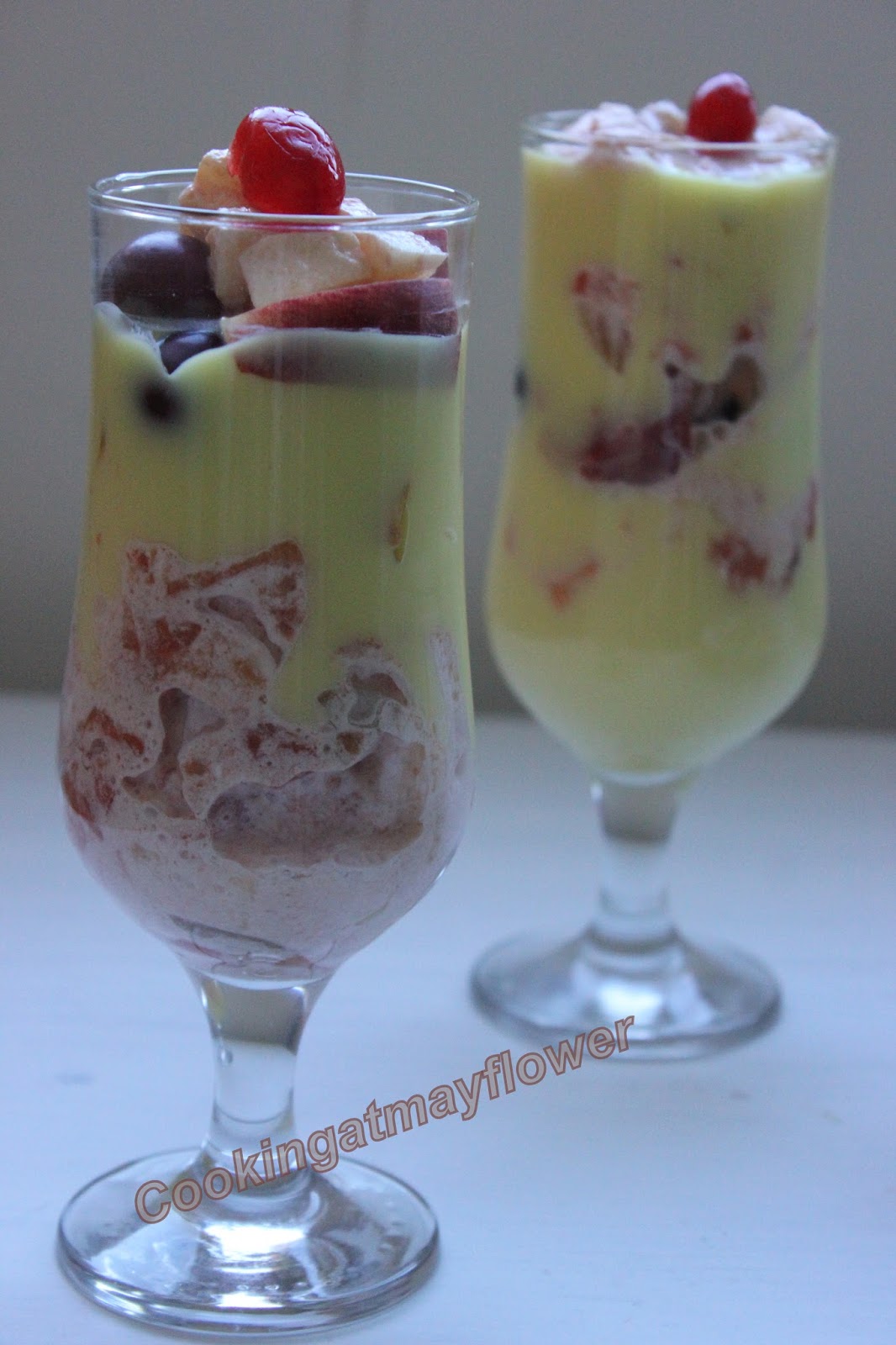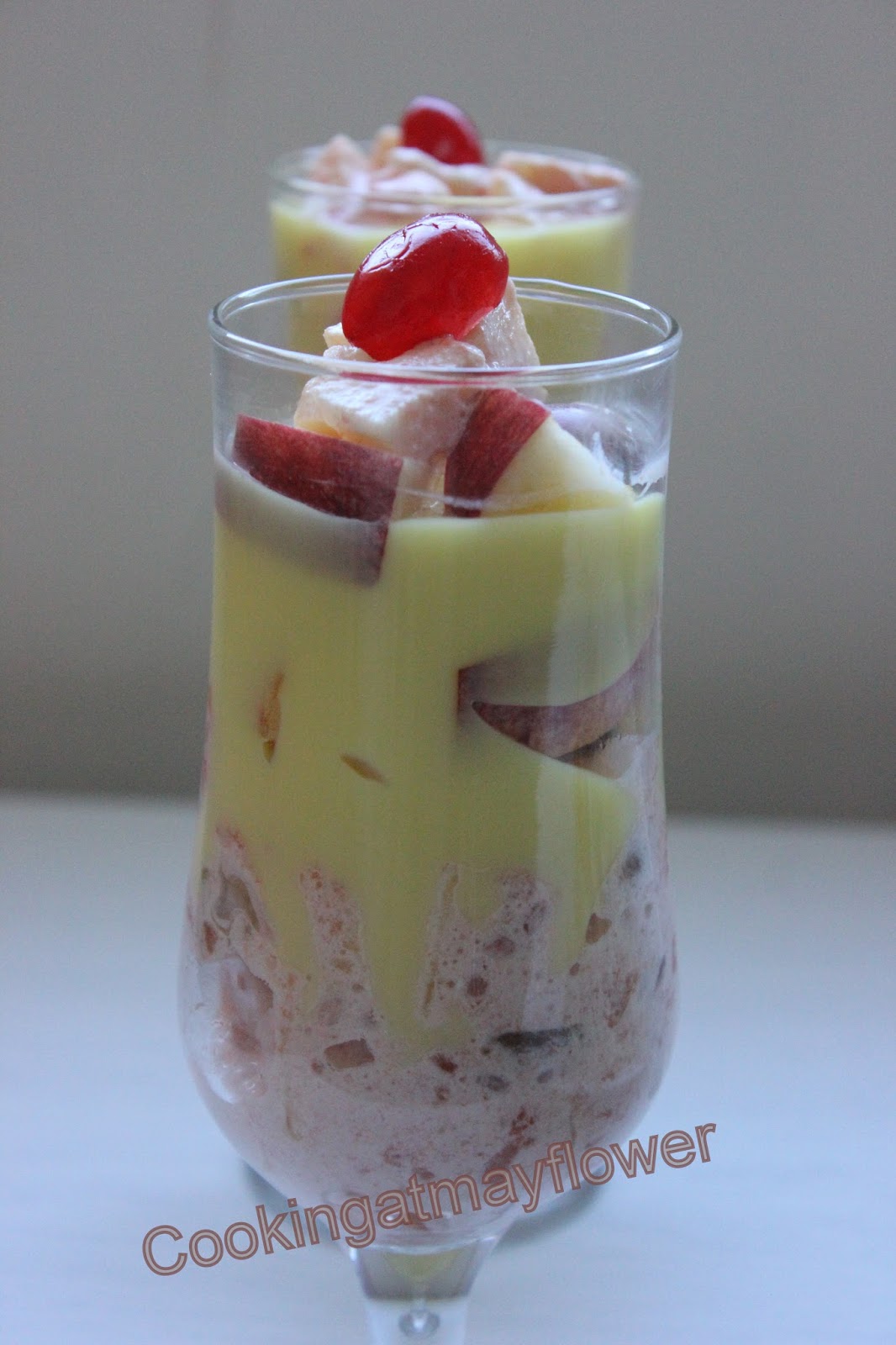 Ingredients
Condensed milk – 1 tin
Vanilla custard powder – 75 gm/ 12 tbsp
Sugar – 2 tbsp
Water – 5 tins
Fresh cream – 200 ml
Fruits and dry fruits as needed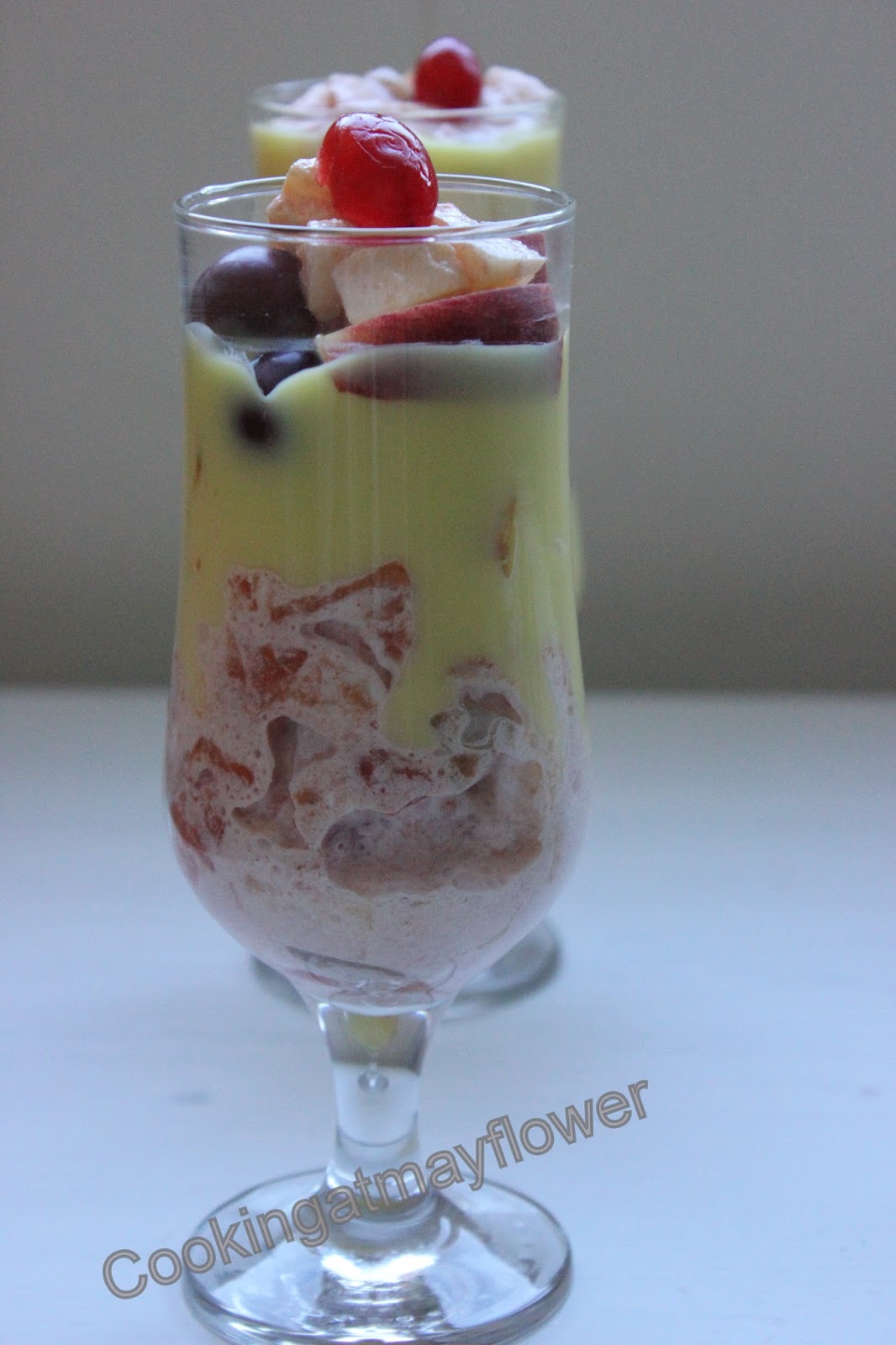 Method
In a small bowl, add 12 tbsp of custard powder and water and mix well. Keep this aside.
In a saucepan, add condensed milk and water. Add custard powder paste which is set aside. Continuously stir in low flame. Once thickened, switch off the stove.
Place chopped fresh fruits and dry fruits in a bowl. Mix this along with fresh cream.
To serve, place the fresh fruits and dry fruits mixed with cream in a dessert bowl or glass. Top it with
custard.