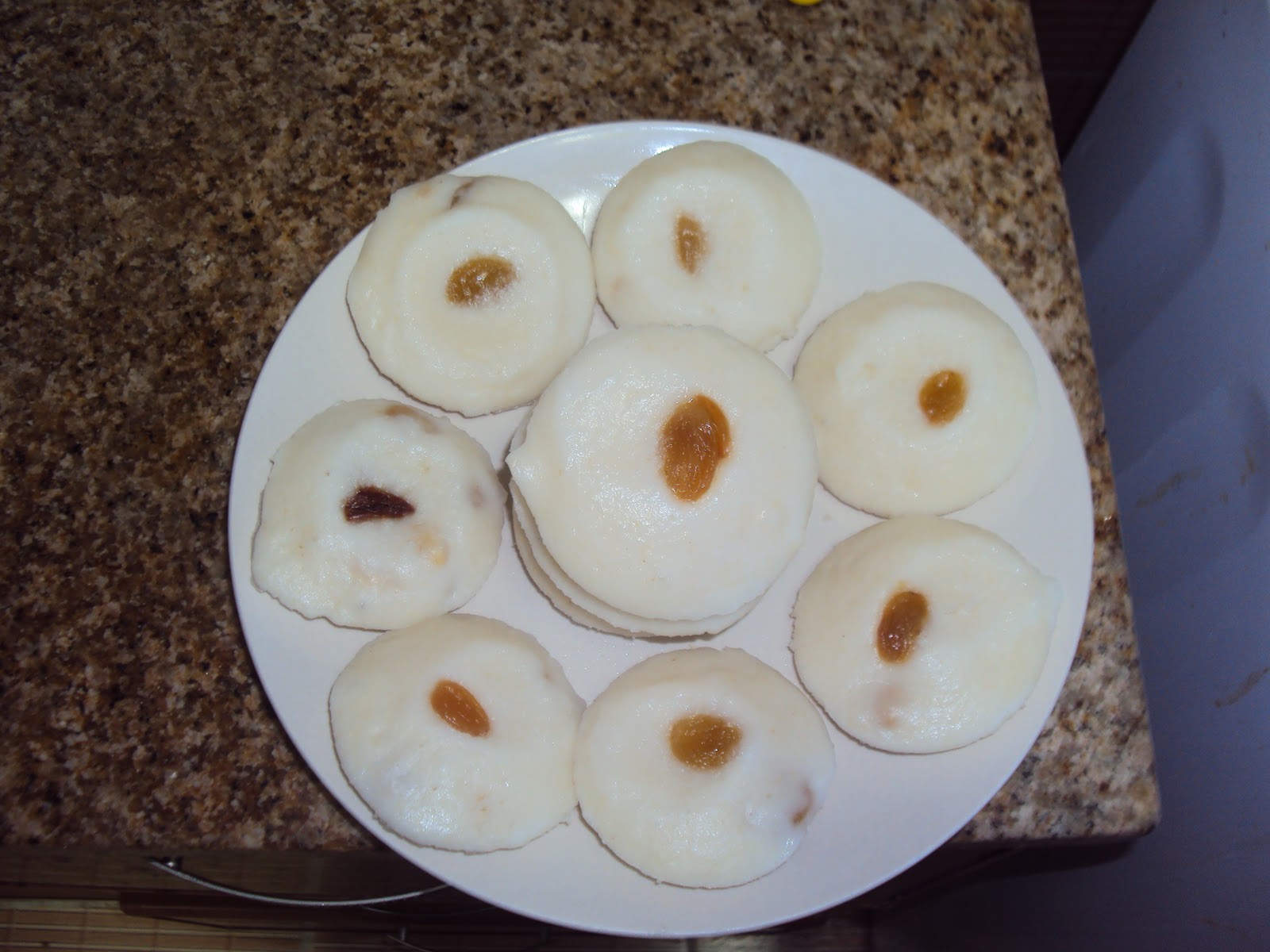 Mini vattayappam
This is an easy way to prepare vattayappam, which is a Kerala christian delicacy. Vattayappam is one of the breakfast dishes made on Christmas morning. It is sweet and tasty and does not need any side dish along with it. It is also served as a snack. These mini vattayappams were made in the idli maker and hence the shape of idlis.


Ingredients


1) Fine rice flour – 2 cups
2) Grated Coconut – 2 cups
3) Sugar – 1/2 cup
4) Rava – 1 dessert spoon
5) Yeast – 1/2 tsp
Sugar – 1/2 tsp
6) Raisins – For garnishing
Salt – According to taste
Sugar – According to taste





Method


Cook rava with 2 cups of water till it become soft and loose. Let it cool. Set aside.


Take warm water in a cup, add yeast and 1/2 tsp sugar. Mix well and keep aside covered for half an hour.


In a blender, ground the grated coconut with enough water. Keep the ground coconut mixture aside.


In a bowl, mix together rice flour, sugar, yeast, set aside ground coconut mixture, set aside rava mixture and water as required to get a thick idli batter consistency.


Keep the batter covered overnight or 8 hours.


In the morning, add enough salt and sugar to the batter and mix well.


Pour batter into idli moulds. Place raisins on top of the batter. Place this in a steamer for 10-20 minutes and steam them.