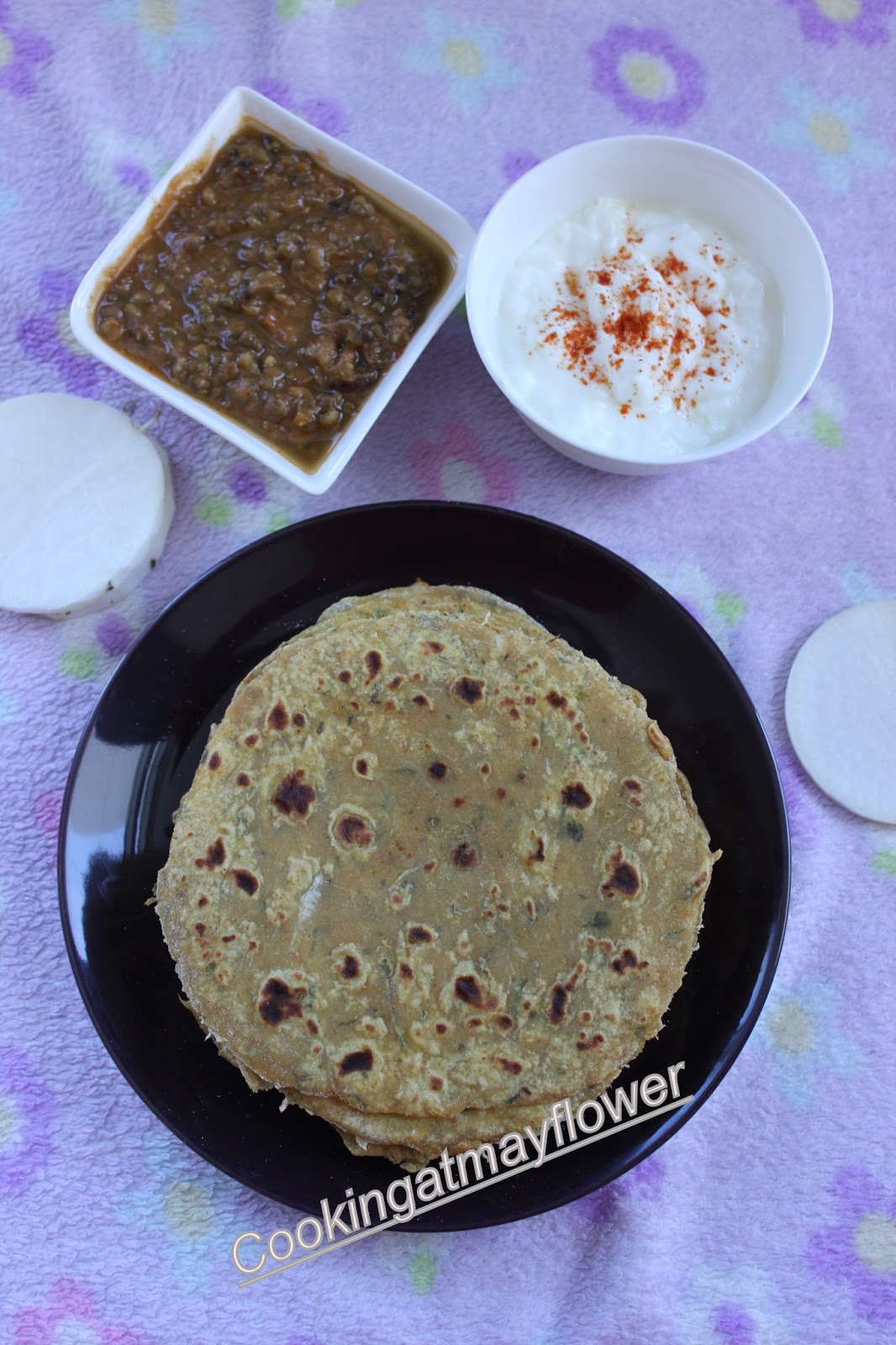 Pictured: Mooli paratha, Dhaba Dal, and Raita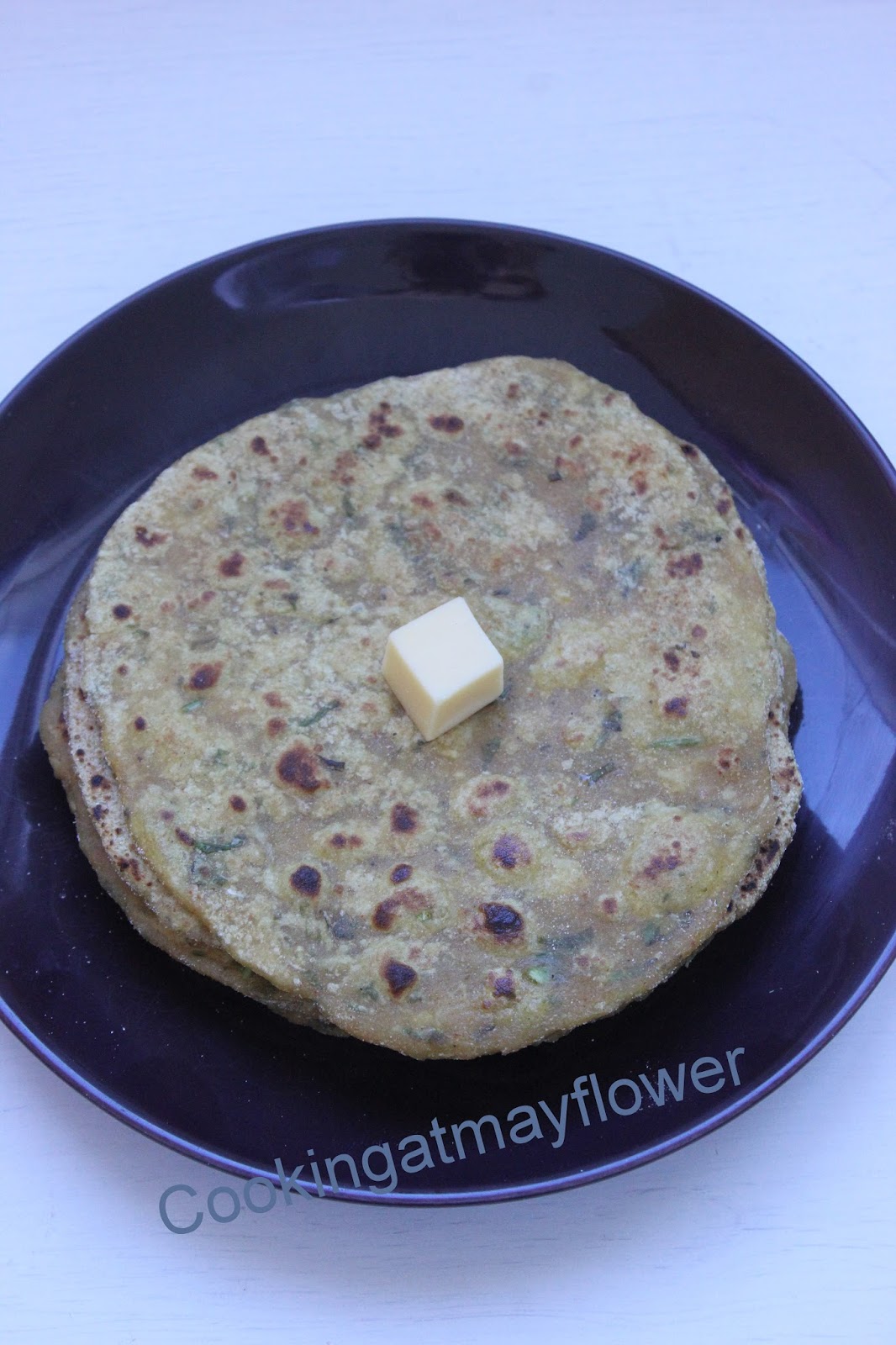 Ingredients
Wheat flour – 2 cups
Radish grated – 3/4 to 1 cup
Chopped radish leaves – 1/4 cup
Curd – 3/4 cup
Turmeric powder – 1/2 tsp
Chilli powder – 1 tsp
Oil – 1 tsp
Salt to taste
Wheat flour for rolling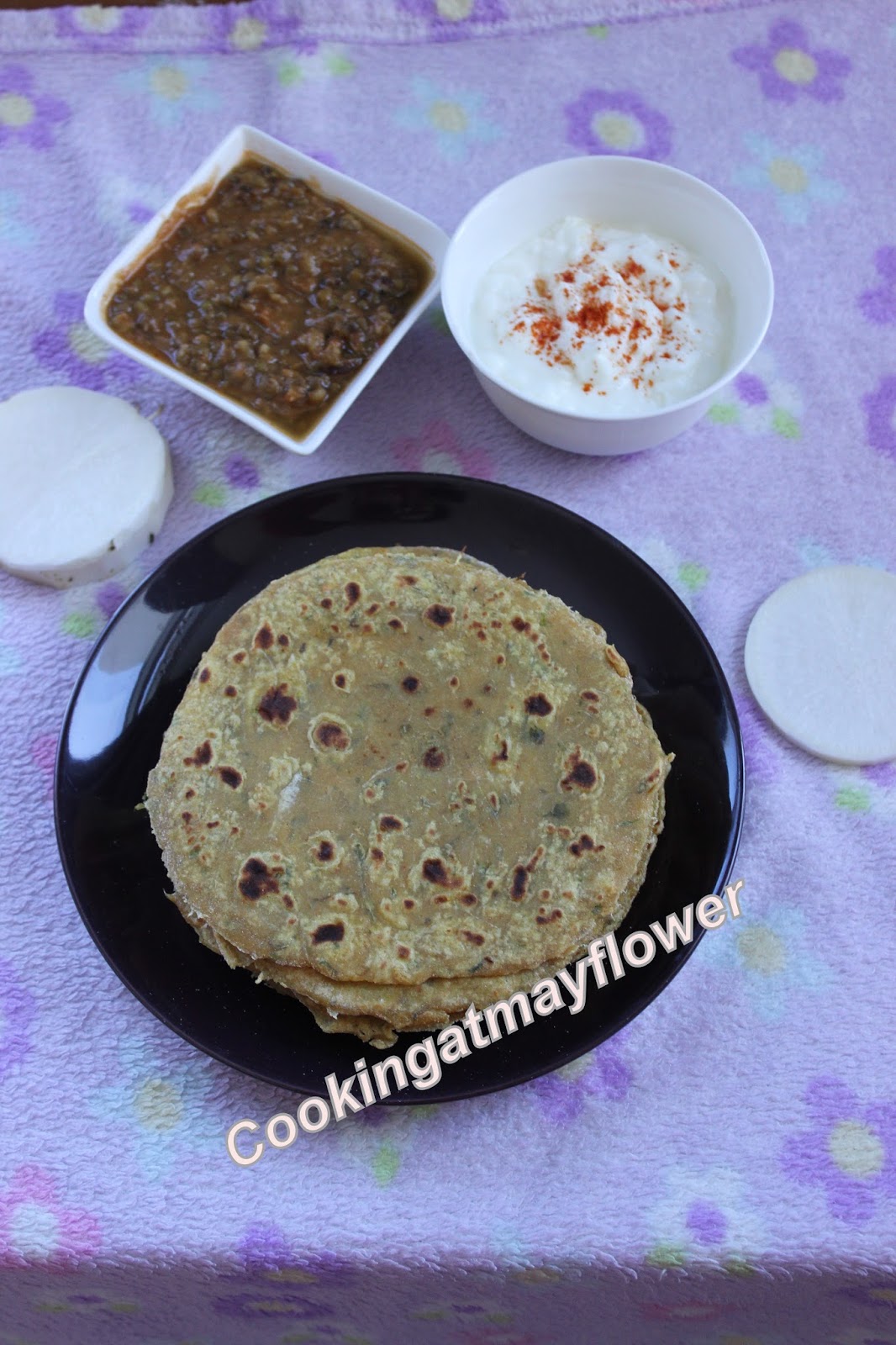 Method
Combine all the above ingredients in a bowl and knead it into a soft dough (use little water if needed).
Divide the dough into 15 equal portions and roll it out into balls. Use rolling pins to flatten the balls to make flatbreads (use wheat flour as necessary to avoid sticking while rolling).
Heat a nonstick tawa and cook paratha using 1/4 tsp of oil till they turn golden brown in colour on both sides. Serve hot with dhaba dal, raita or pickle.
Note:- Keep aside to cool slightly before packing in foil paper or lunchbox.