Carrot tops along with its tender stems are highly nutritive. They are helpful in purifying blood and lymph nodes.
They are also good for people who are suffering from high blood pressure.
Moong sprouts makes for a delightful eat for vegetarians with its crunch and proteins.
The addition of sprouted moong and carrot tops with grated coconut makes it all the more nutritive.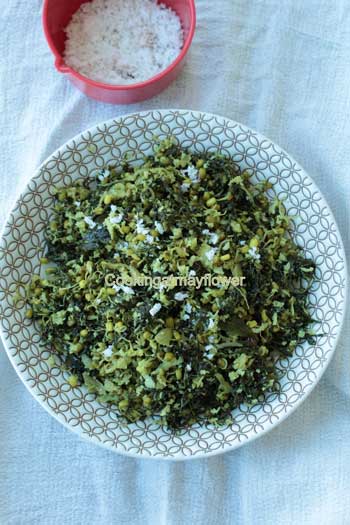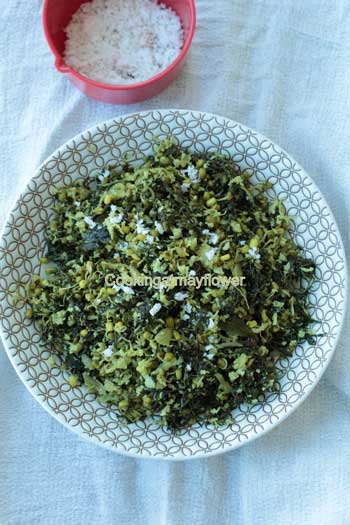 Ingredients
Moong sprouts – 1 cup
Carrot leaves and tender stems, chopped – 2 cups
Grated coconut – 1/2 cup
Mustard seeds – 1 tsp
Dry red chilli – 1
Small onion, chopped – 1 tbsp
Garlic, chopped – 1 tsp
Green chillies – 3
Turmeric powder – 1/2 tsp
Oil
Salt
Method
Wash and clean carrot leaves.
Heat oil in a pan. Splutter mustard seeds.
Add dry red chillies, small onion,, garlic, and green chillies.
When onion turns light brown in color, add turmeric powder and carrot leaves.
Close the lid and when it is half cooked, add sprouts and salt.
When the carrot leaves are cooked, add grated coconut. Saute for a minute.
Switch off the stove.
Thoran is ready to enjoy.