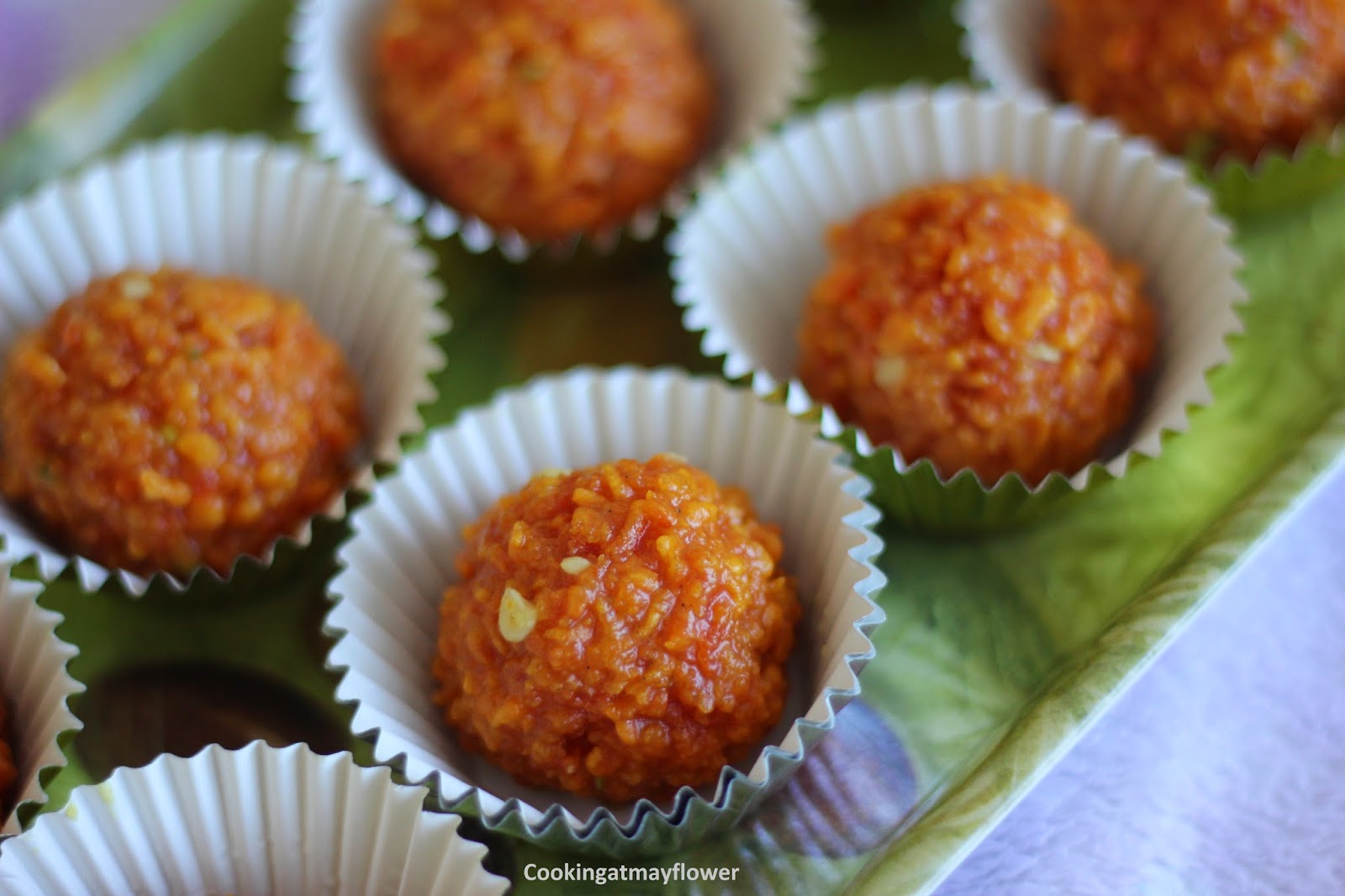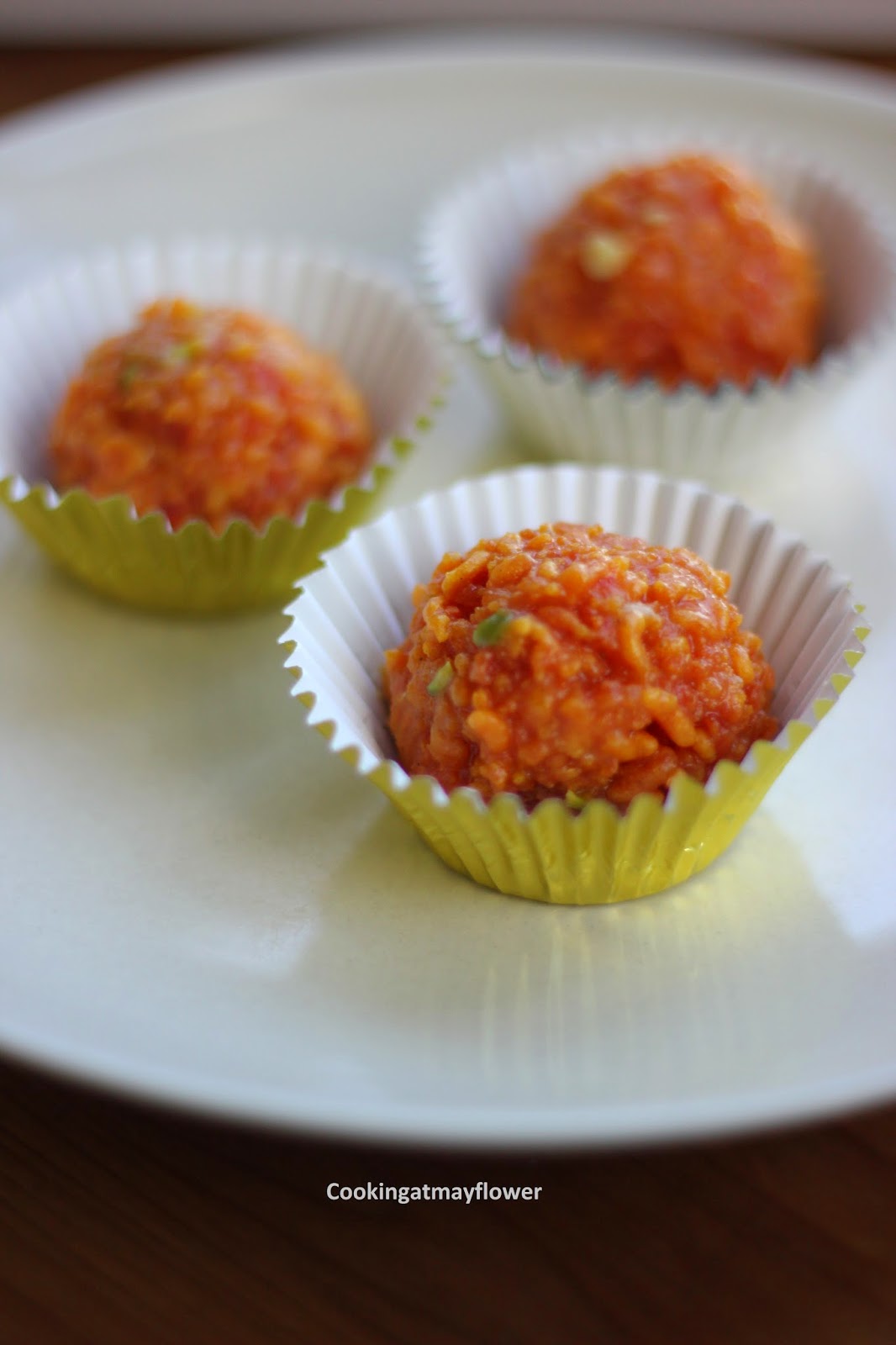 A popular Diwali sweet – motichoor laddu


Ingredients
Makes around 15-18 laddoos.
Chickpea flour/besan/kadalamavu – 250 gm
Orange food colouring
Sugar – 1 1/3 cups
Water – 3 cups
Vegetable oil – for deep frying
Melon seeds – 1 tbsp
Pistachios – 1 tbsp
Ground cardamom -1 tsp
Saffron threads – few
Method
To make sugar syrup
Heat a heavy bottom pan with water, sugar and saffron threads. Stir until the sugar has dissolved. Boil it. Remove any scum as it forms on the surface. Continue boiling until it reaches a one thread consistency. Set aside.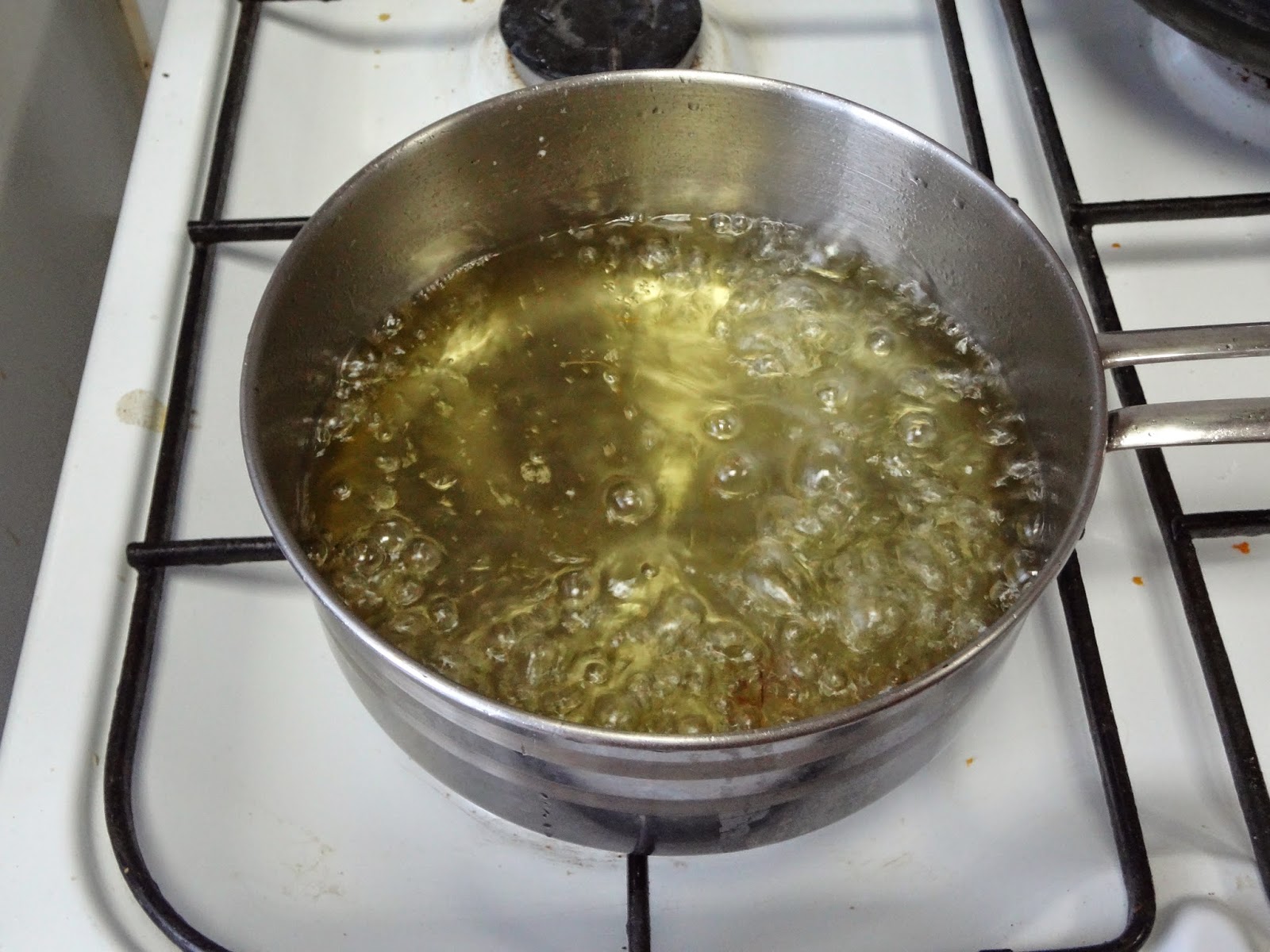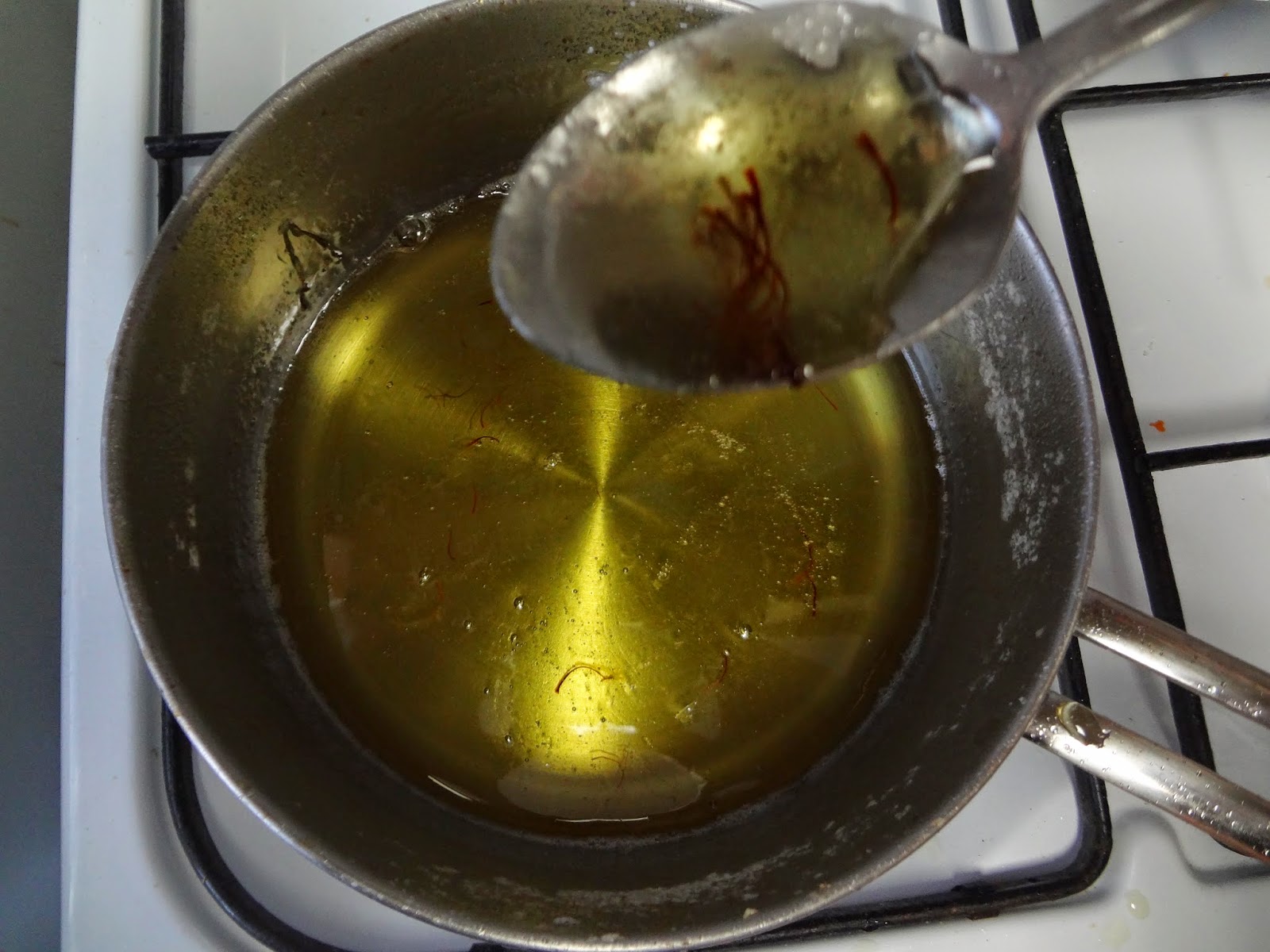 To make Boondis


Mix besan with enough water to make a smooth batter (uniform pouring consistency). Add orange food colour as needed.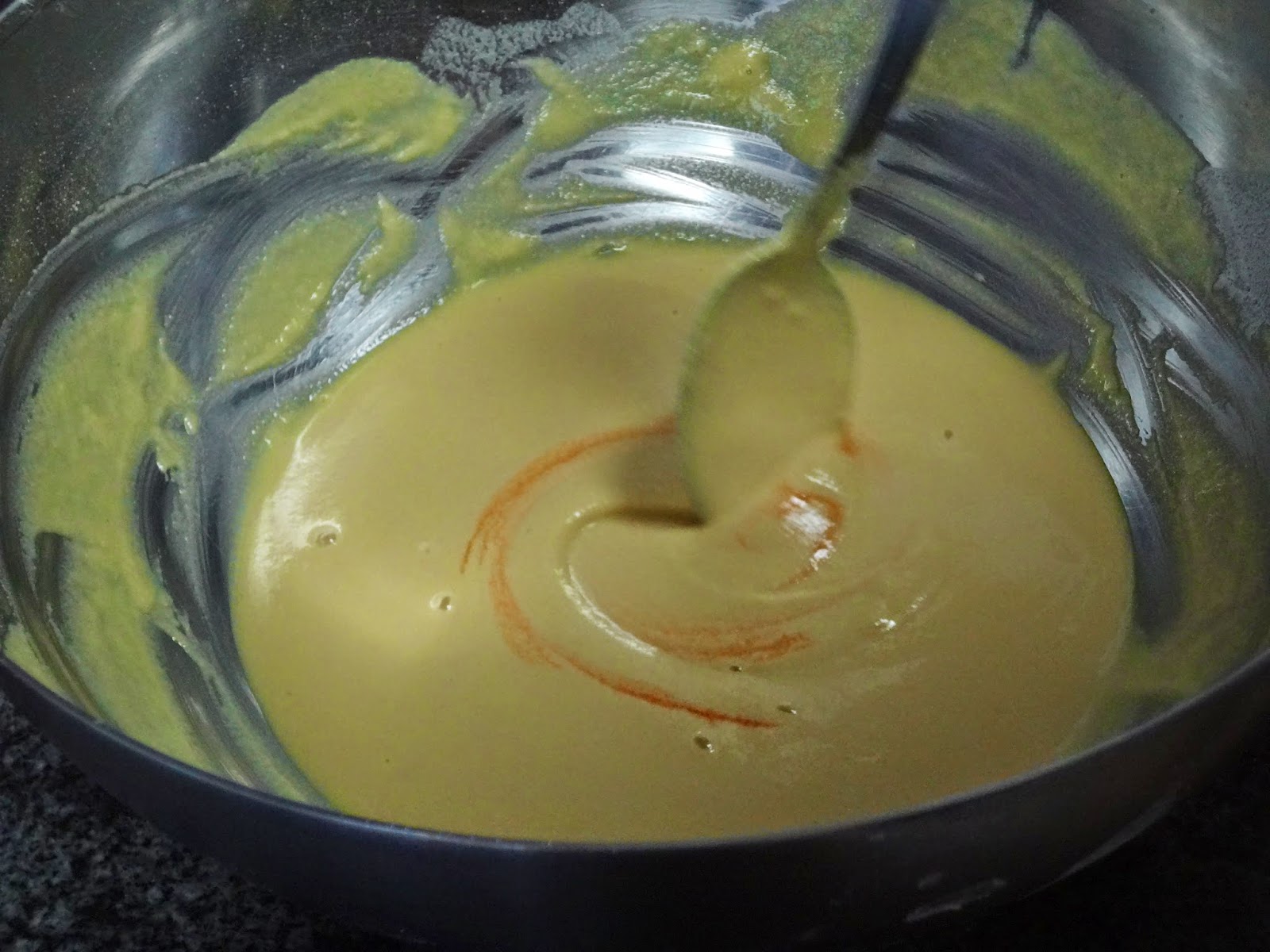 Heat oil in a kadhai, pass the batter carefully into the hot oil through a slotted spoon (spoon with holes) and deep fry till the droplets (boondis) are golden in colour. Transfer them to a kitchen tissue.
Continue making boondis in batches and transfer them to kitchen tissue.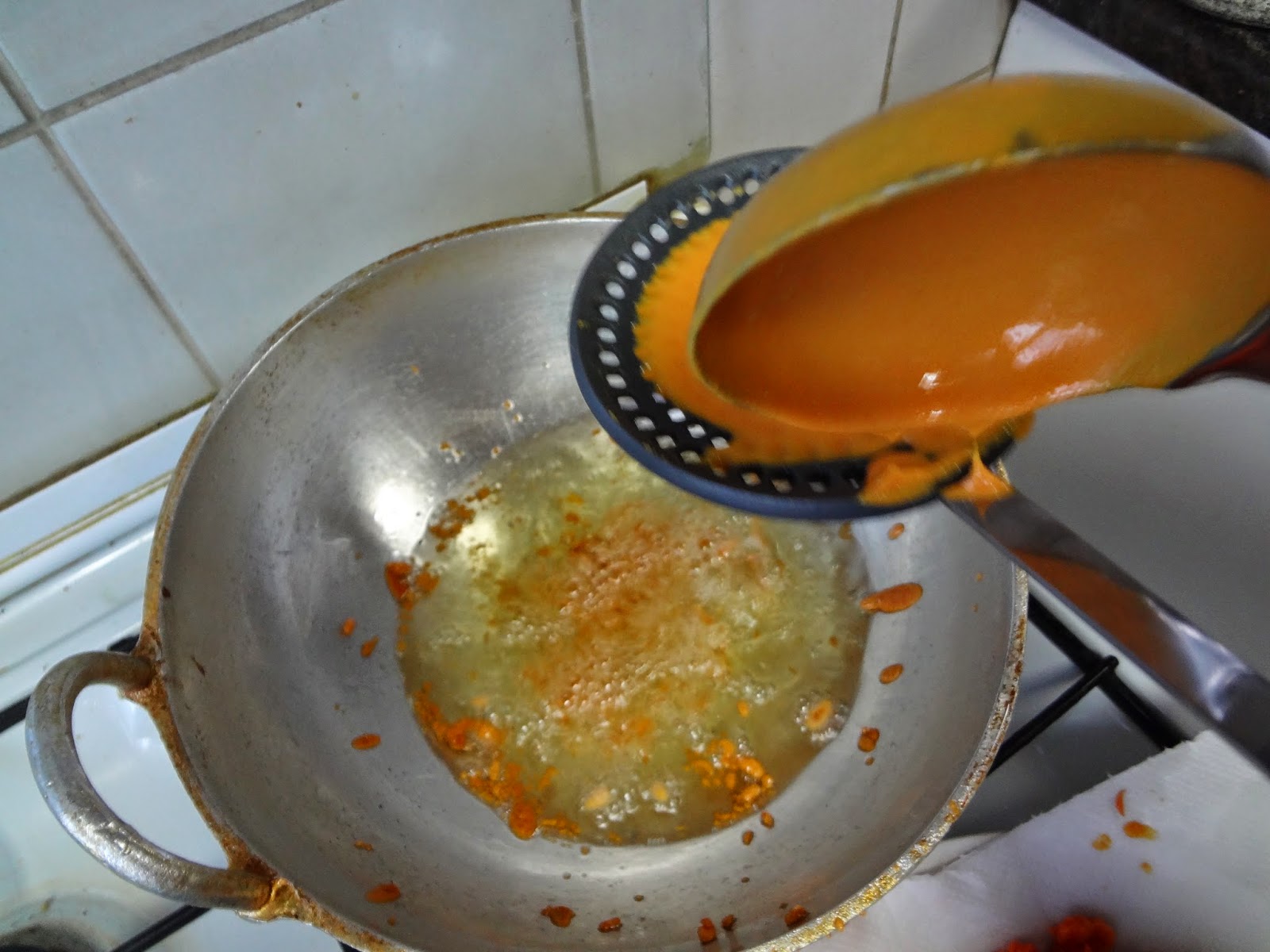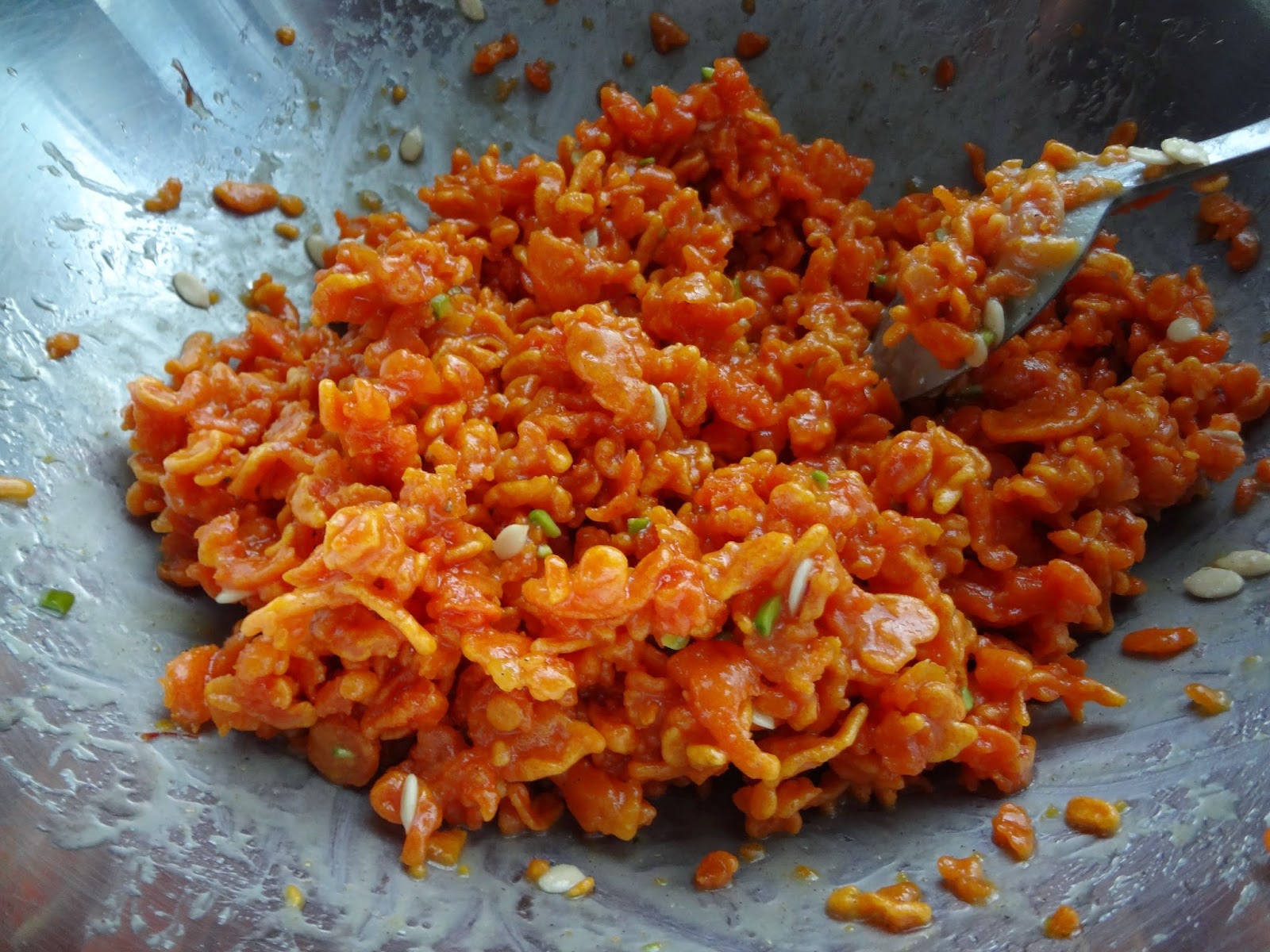 Transfer the boondis to warm sugar syrup, which is set aside earlier. When the boondis absorb the sugar syrup, add melon seeds, pistachios, cardamom powder, and 2 tbsp of ghee. Mix well. Transfer this to your blender and give quick (1-2) pulse. Transfer back to a plate.
Grease your hands with a little ghee, then roll the boondis into small balls.
Sendind this Diwali Event at Mayuris space.