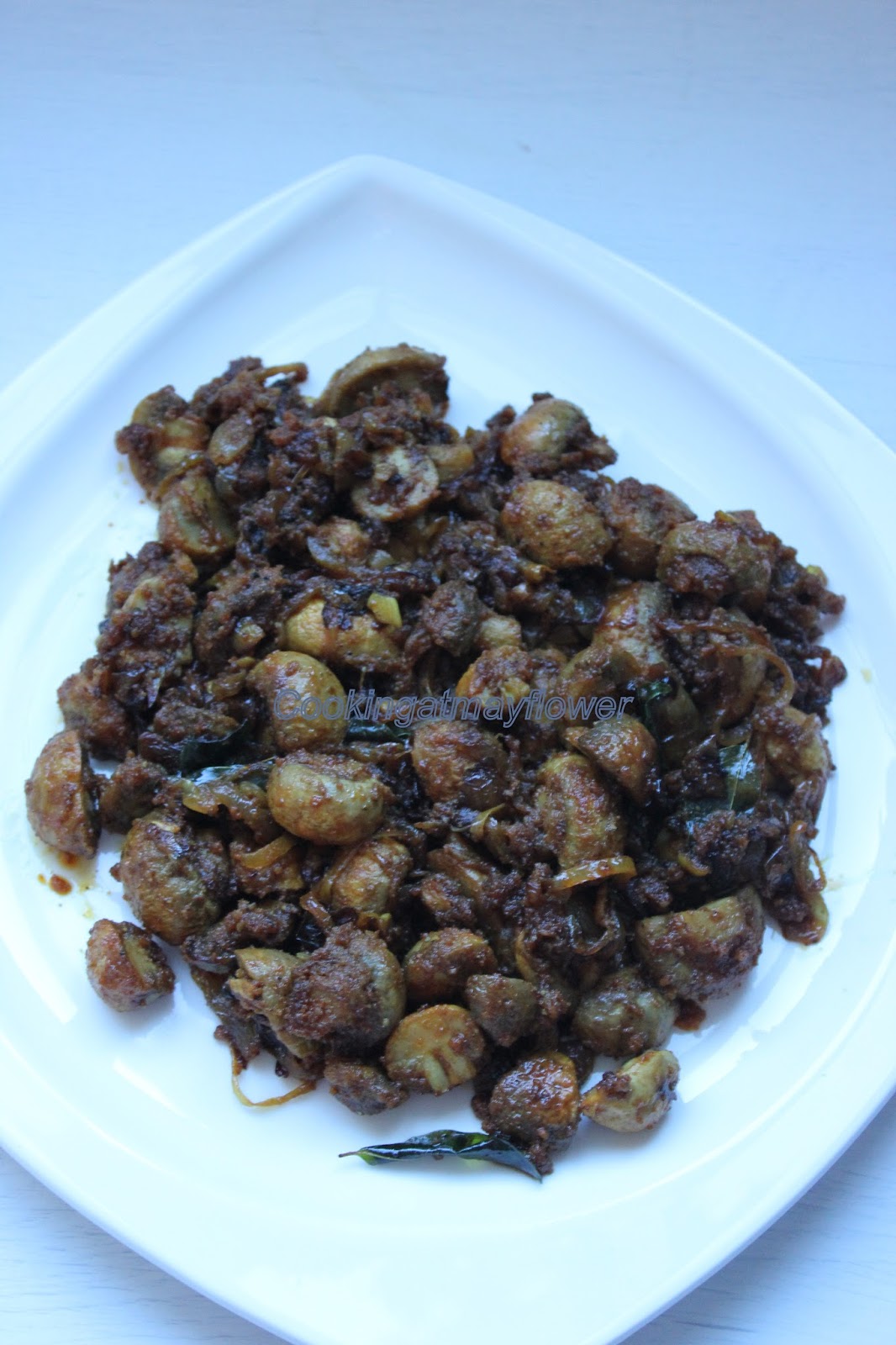 This Mushroom pepper roast is a dry masala recipe . It is an easy and tasty dish, which goes well with rice and chapati.


Ingredients


Button mushroom – 300 gms


To marinate


Chilli powder – 2 tsp
Turmeric powder – 1/2 tsp
Coriander powder – 2tsp
Salt as needed
Rice flour – 4 tsp


Oil as needed
Onion,thinly sliced – 2 medium
Garlic, chopped – 1 tbsp
Ginger, chopped – 1 tbsp
Curry leaves
Pepper, crushed – 1 tbsp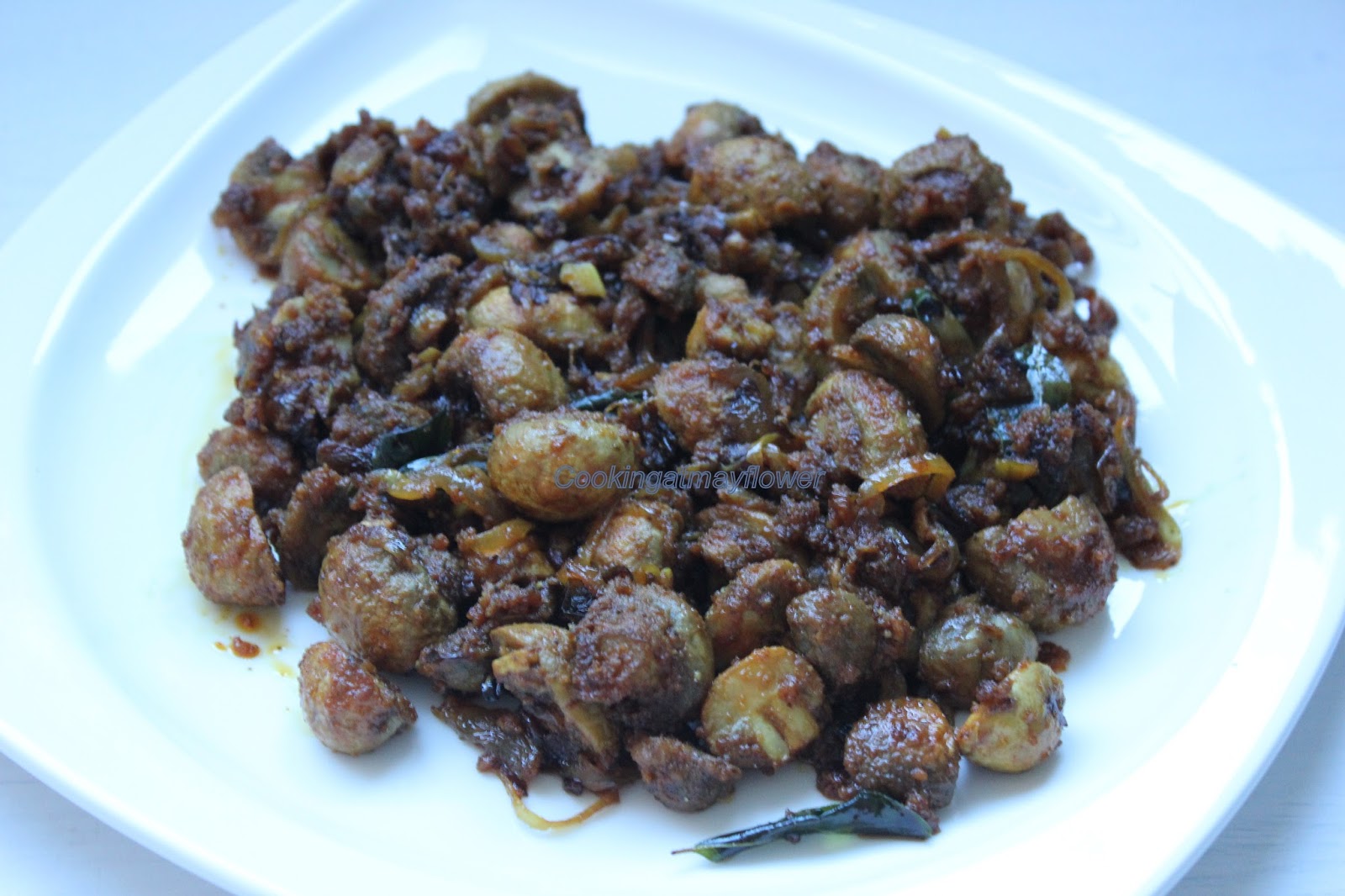 Method


Clean mushroom and cut into two pieces.


Marinate mushrooms with chili powder, turmeric powder, coriander powder, salt and rice flour. Keep this aside for 10 minutes.


Heat oil in a pan. Fry the marinated mushrooms. Keep this aside.


To the remaining oil, add onion, garlic, ginger, curry leaves. When onion turns brown in color, add fried mushrooms and crushed pepper. Mix well. Switch off the stove. Serve hot.