Shown here – Kanji,
Lime pickle
and Horse gram stir fry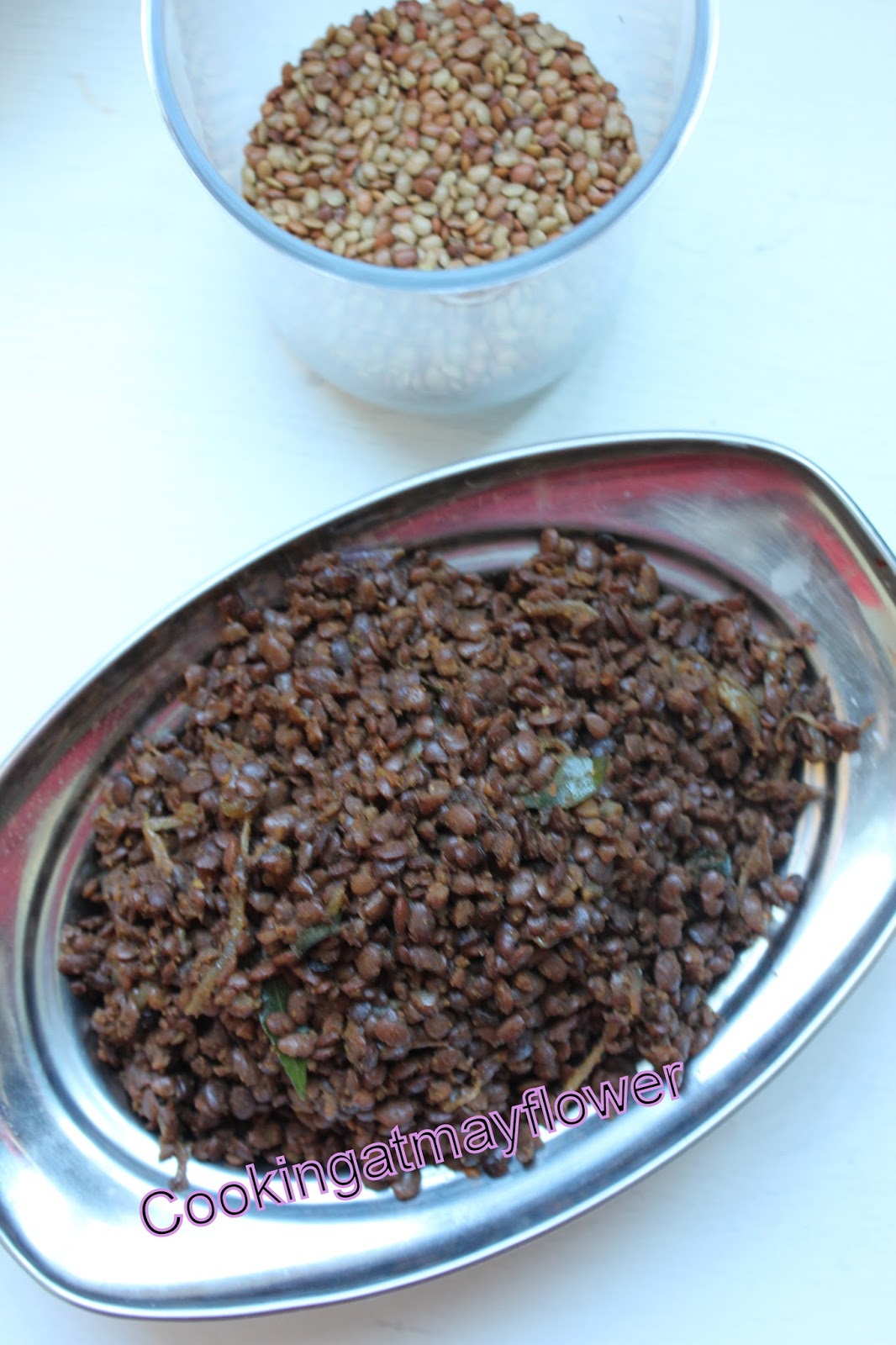 Horse gram is beneficial for those who suffer from diabetes, blood pressure and arthritis. It is also good for people trying to reduce body weight. It is very popular among woman for its purifying effects on body. Horse gram soup is a remedy for common cold and coughs.
Ingredients
Muthira/ Horse gram – 1 cup
Coriander powder- 2 tsp
Chilli powder – 1 tsp
Pepper powder – 1/4 tsp
Salt as needed
Oil – 1/4 cup
Onion, cut lengthwise – 1 cup
Curry leaves
Method
Heat a kadai. Dry roast horse gram for 2 minutes. Now wash horse gram with enough water.
In a pressure cooker, add roasted horse gram and 1 1/2 cups of hot water. Cook till 6-8 whistles or cook till it is done (Don't overcook). Once the pressure is released, open the lid of the pressure cooker. Now add coriander powder, chilli powder, pepper powder, and salt. Cook till all the water is absorbed.
Heat oil in a pan. Add onion and saute well till light brown in colour. Now add cooked horse gram and curry leaves. Mix well. Switch off the flame.
Serve hot with kanji or as a snack by itself.
Note:- I have not soaked horse gram overnight. If you are soaking it overnight, it cooks faster.