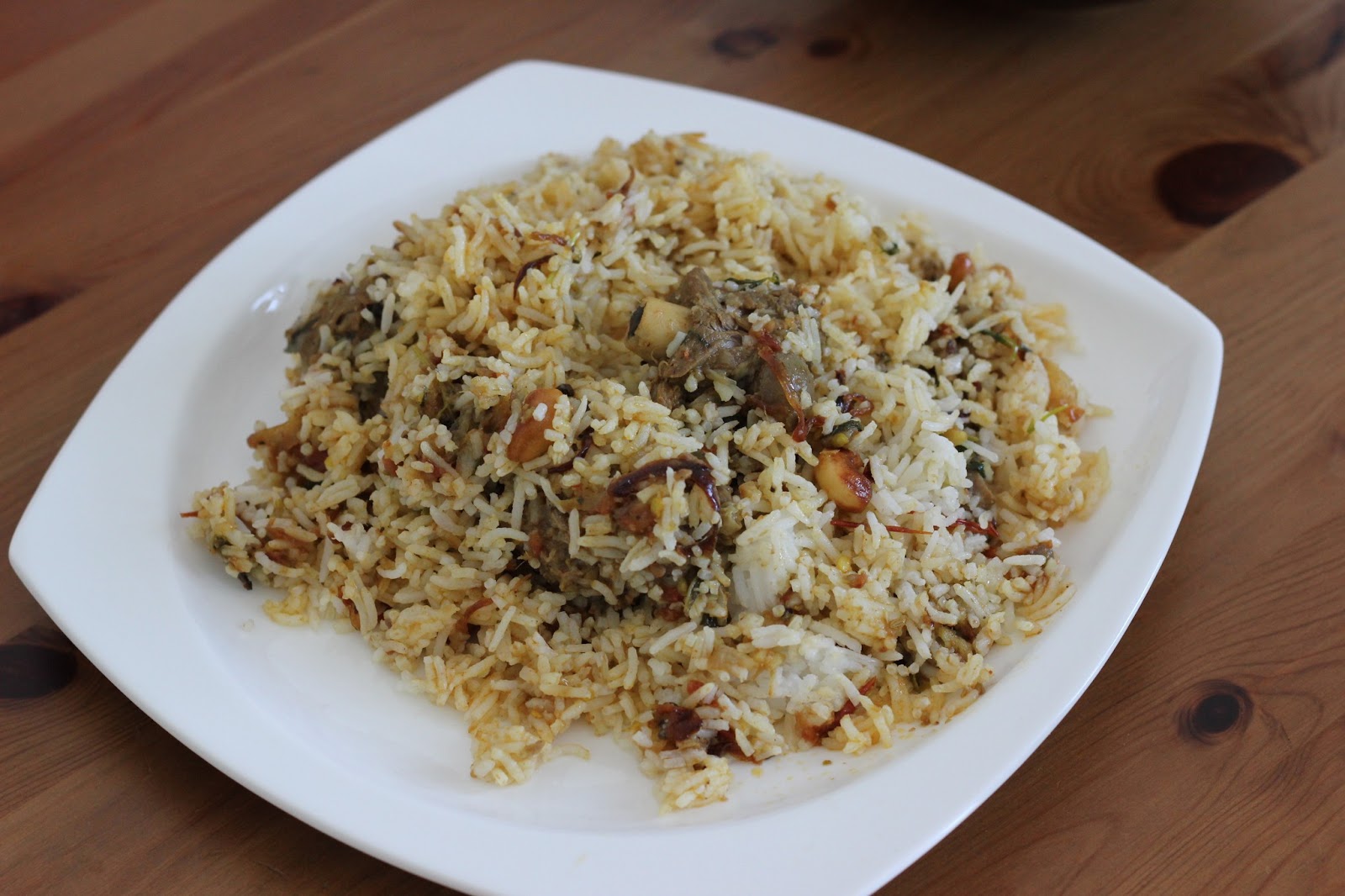 Ingredients


Mutton cut into cubes – 1kg


Basmathi rice – 4cups


Oil – 2 tbsp


Ghee – 1/2 cup


Onion finely chopped – 3 cups


Green chillies – 8 nos


Red chilli powder – 1/2 tsp


Coriander powder – 1/2 tsp


Turmeric powder – 1tsp




To grind


Green chillies – 8 nos


Garlic – 1/4cup


Ginger – 1/4cup


Aniseed ( perumgeerakam) – 1/2tsp


Cinnamon stick – 1 inch piece


Cloves – 8 nos


Star anis – 2nos


Cardamom – 10 nos






Tomatoes finely chopped – 2 nos


Fresh lime juice – 2 desert spoon


Coriander leaves – 1 handful


Mint leaves – 1 handfull


Salt to taste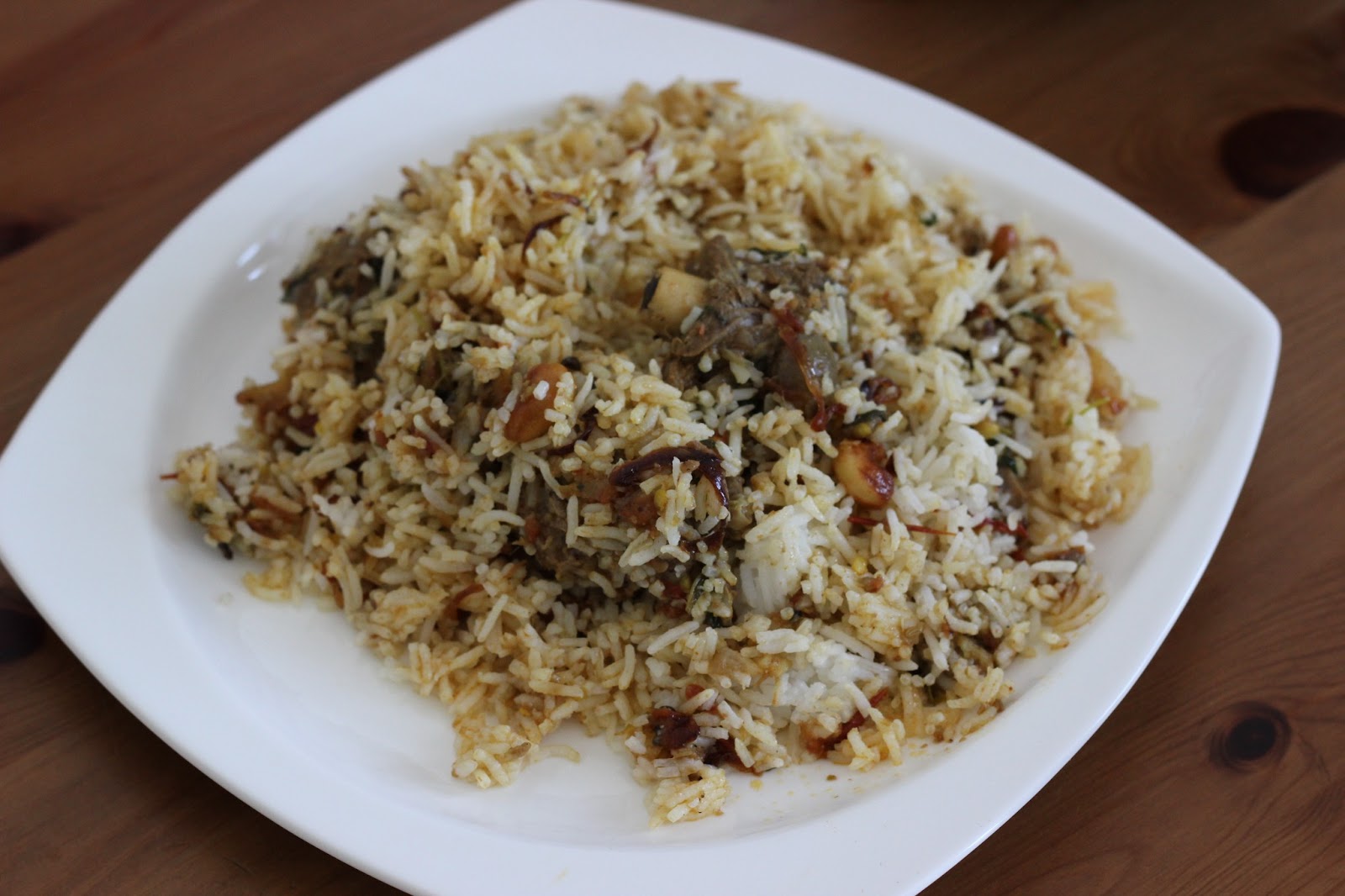 Method



Grind the ginger, garlic and green chillies.
Lightly fry cinnamom sticks, aniseed, cloves, cardamom, and crushed the spices together.




Fry 1 cup of onion till brown in the oil or ghee and remove. Lightly saute the remaining onion. Add the ginger,garlic and green chilli paste to the onion and saute well. Add the spices, chilli powder, coriander powder, turmeric powder and tomato and saute well together till the oil separates. Add the mutton pieces and saute till water evaporates. Add one cup of water and lime juice and cook over low flame. When the meat is tender and the gravy thickens, add the coriander and mint leaves and keep aside. Boil 8 cups of salted water, add the rice and cook till it is dry and just about done. Spread a portion of the rice in a large shallow vessel and add a portion of the mutton to it. Repeat the process till both are mixed well together. Sprinkle the fried onions, cashews on top. Serve hot with chammanthi and onion raitha.