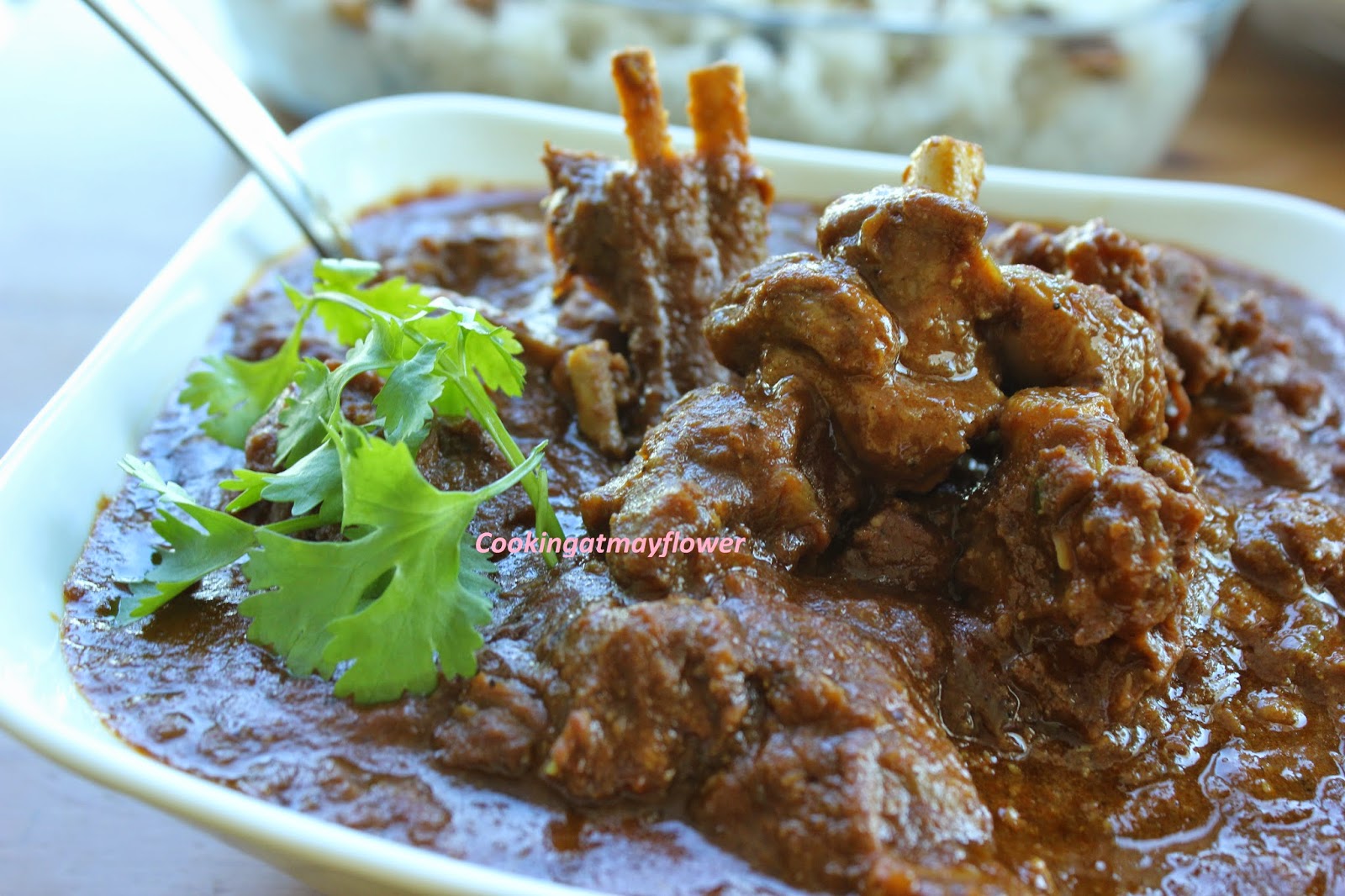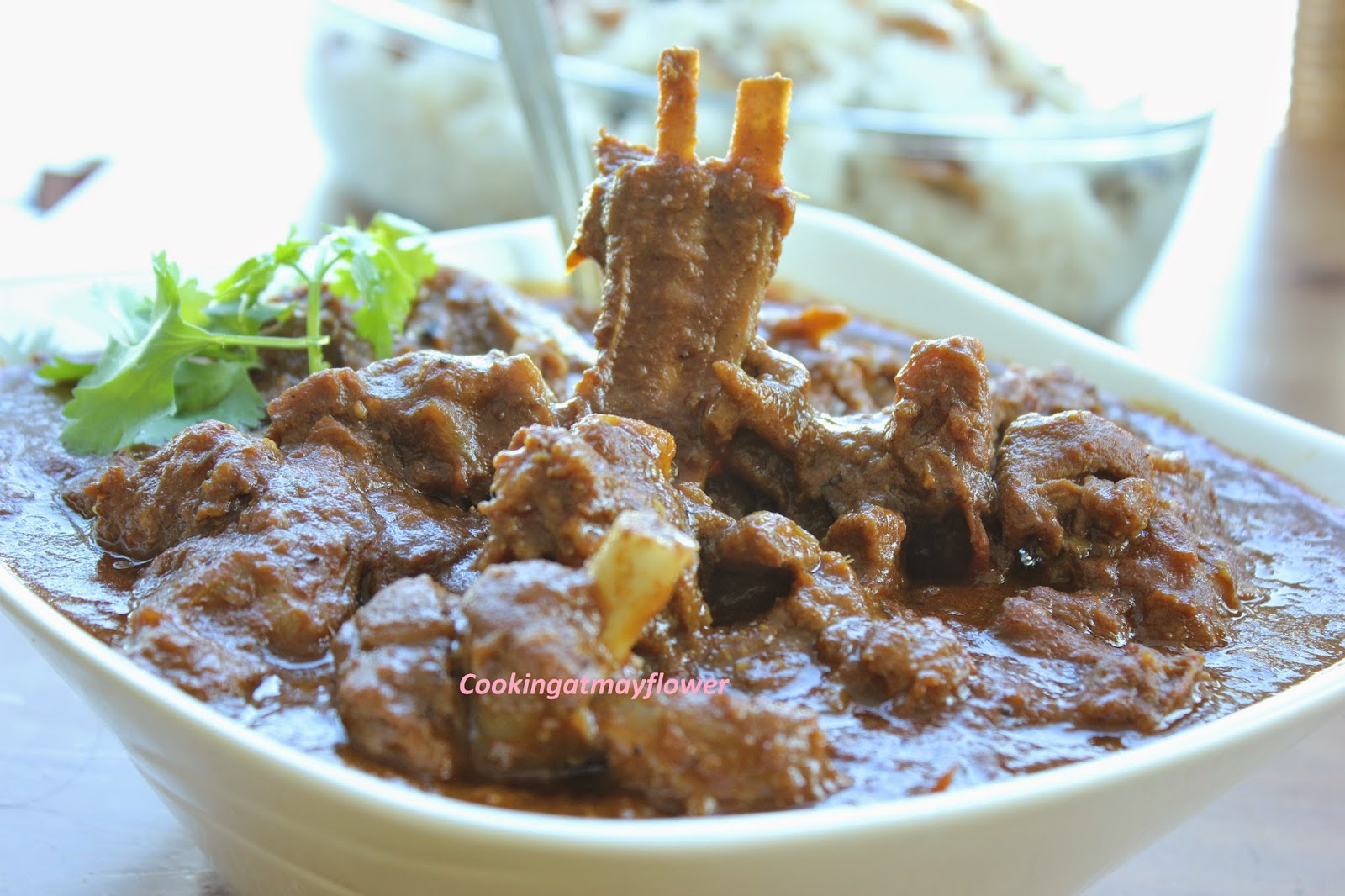 Ingredients



Onion, sliced – 1/2 kg (3 big)
Kashmiri chilli powder – 2 tsp
Turmeric powder – 1/2 tsp
Tomato – 250 gm (3 medium)
Coriander leaves, chopped – 2 tbsp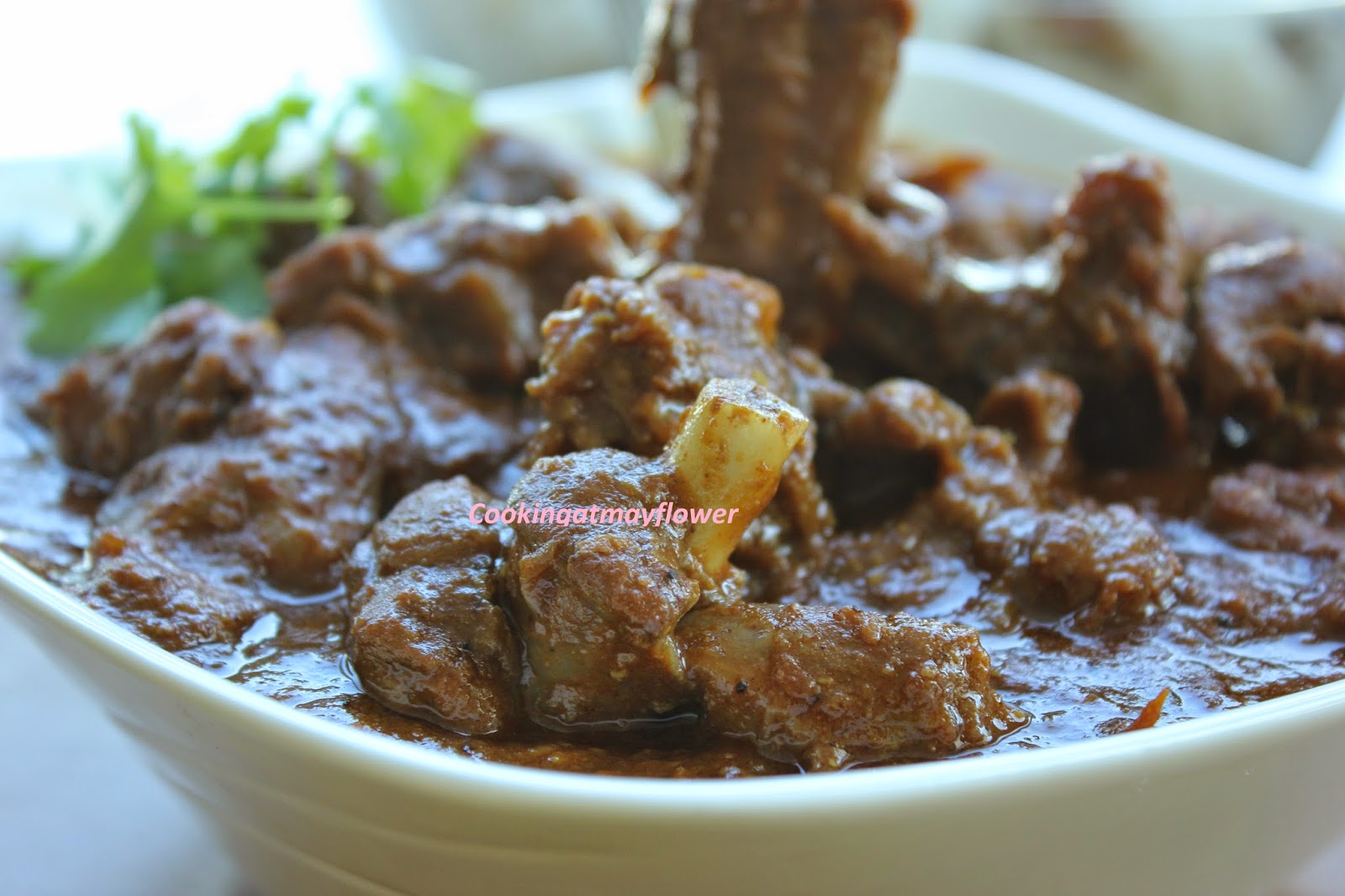 Method
1. Clean and cut mutton into pieces.
2. Grind cinnamon and cloves to fine powder. Set aside.
3. Soak coriander powder, chilli powder, turmeric powder, and ground
powder in small amounts of water. Set aside soaked powder.
4. Crush garlic, ginger, and green chillies. Set aside.
5. Heat oil in a pan. Add onion and salt. Fry onions till brown
in color. Set aside.
6. In a pressure cooker, add oil. Add ginger, garlic, and
chilli. On medium flame, sauté till the raw small leaves. Add soaked powder and
sauté well. When tomato is lightly
mashed, add mutton pieces. Stir well. Mix well till mutton pieces are well coated
with masala. Add salt, hot water, and fried onions. Mix thoroughly.
7. When curry
starts to boil, close the lid of the pressure cooker. Pressure cook till 3 whistles.
Switch off the stove.
8. Allow to release the pressure on its own. Open the pressure
cooker and your mutton curry is ready.
9. Switch on the stove. Reduce the gravy. When curry starts to thicken, switch off the stove. Add curd and coriander leaves.
10. Serve mutton curry with ghee rice, puttu, porotta, etc.


Love Mutton recipes! Check here