Ingredients
Crab cleaned with shells intact – 1 kg
Chilli powder – 1 tsp
Coriander powder – 2 tsp
Turmeric powder – 1/2 tsp
Pepper crushed – 1 tsp
Ginger chopped – 1 tsp
Water – 4 cups
Salt to taste
Kokkum – 3 small pieces
Oil – 1/4 cup
Onion cut in to length wise – 2 nos
Garlic chopped — 1 tbsp
Curry leaves
Coconut milk optional – for gravey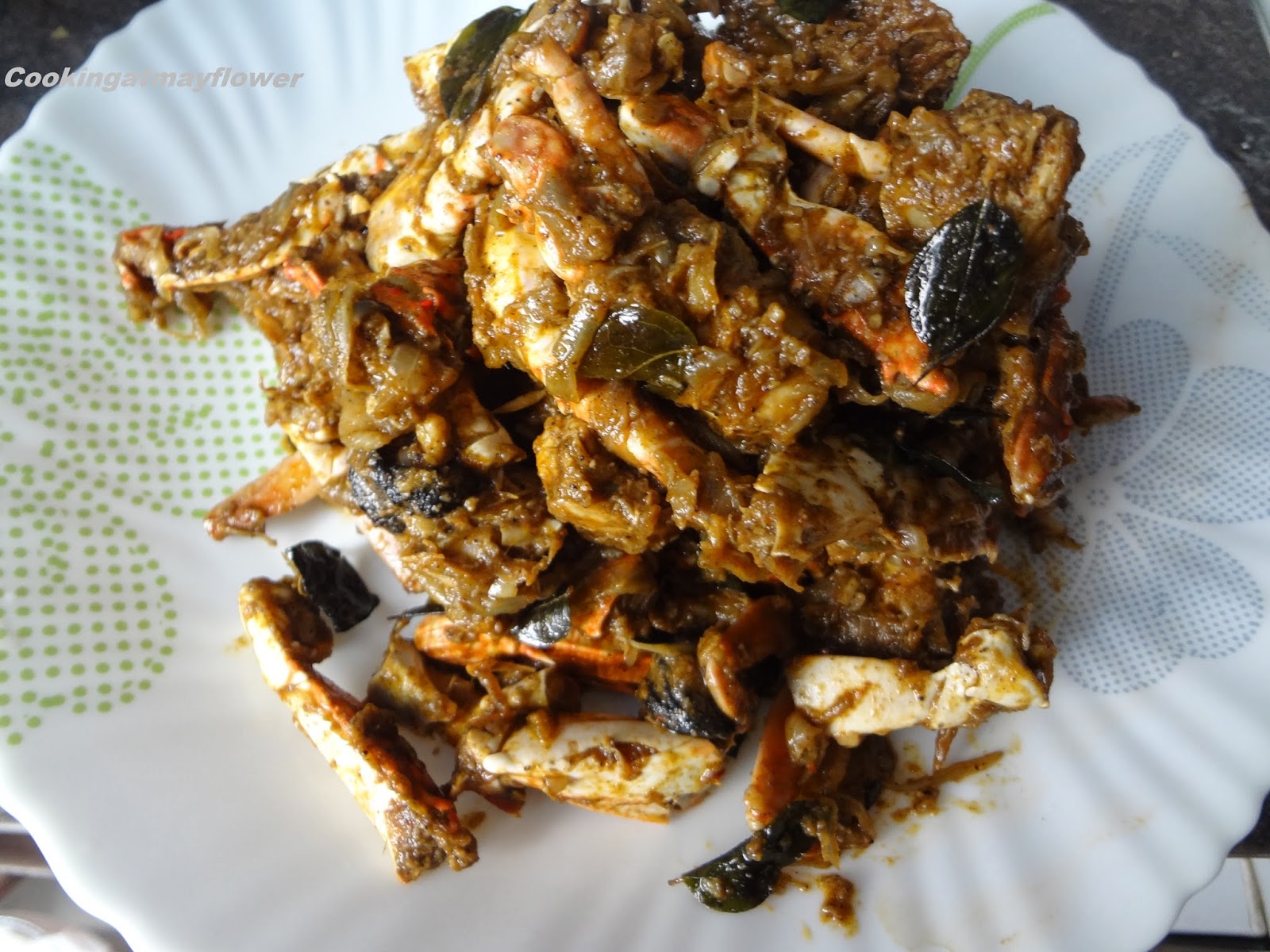 Ingredients


Marinate crab with chilli powder, coriander powder, turmeric powder, crushed pepper, ginger paste,4 cup water, salt, kokum. Cook this in low flame for 8 minutes. when water is reduced to one cup, set the cooked crab aside.
Heat oil in a pan, add onion and saute for 2 minutes. Add garlic and curry leaves and saute.
When the onion turns brown, add cooked crab and saute for 15 minutes. when the gravy is thickened and well coated on the crab. Transfer this to a serving dish.
Recipe Source – Suriani Kitchen