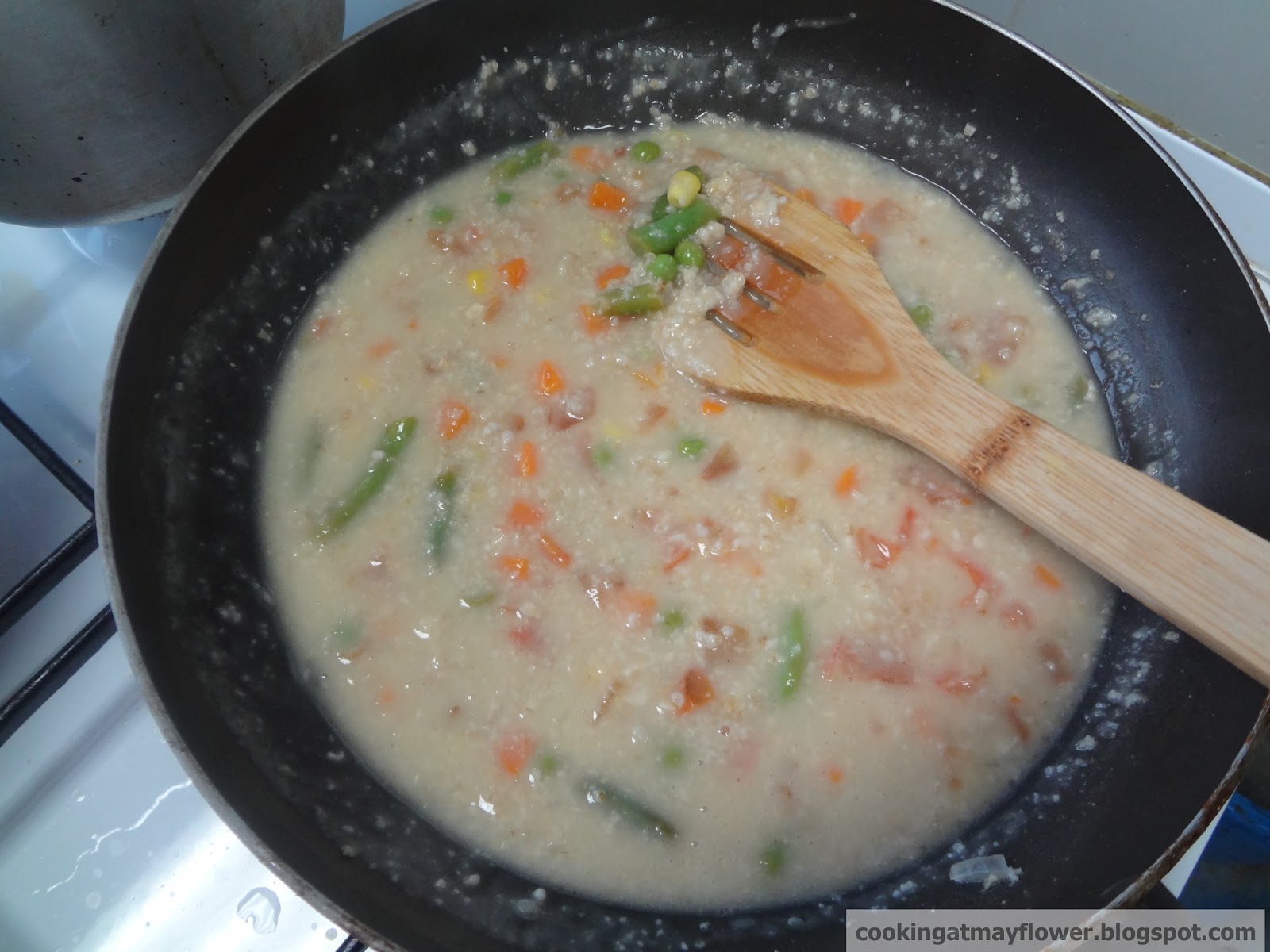 Ingredients
Oats- 1 cup
Frozen vegetables- 1 cup (Carrot, beans, corn, green peas)
Tomato -1
Onion chopped- 2 tsp
Garlic-1/2 tsp
Maggi chicken cube- 1
Olive oil- 1tbsp
water
Directions
Heat olive oil in a pot, saute onion and garlic. Add tomatoes and cook them a little. Now add frozen vegetables to this. Close the lid and let them cook. Once the vegetables are cooked, add oats, crushed chicken cube, and enough water depending on how thick or thin you want your soup. Let the oats cook well and chicken cube blend well with the mixture. Serve with pepper powder.
A healthy morning breakfast is ready.