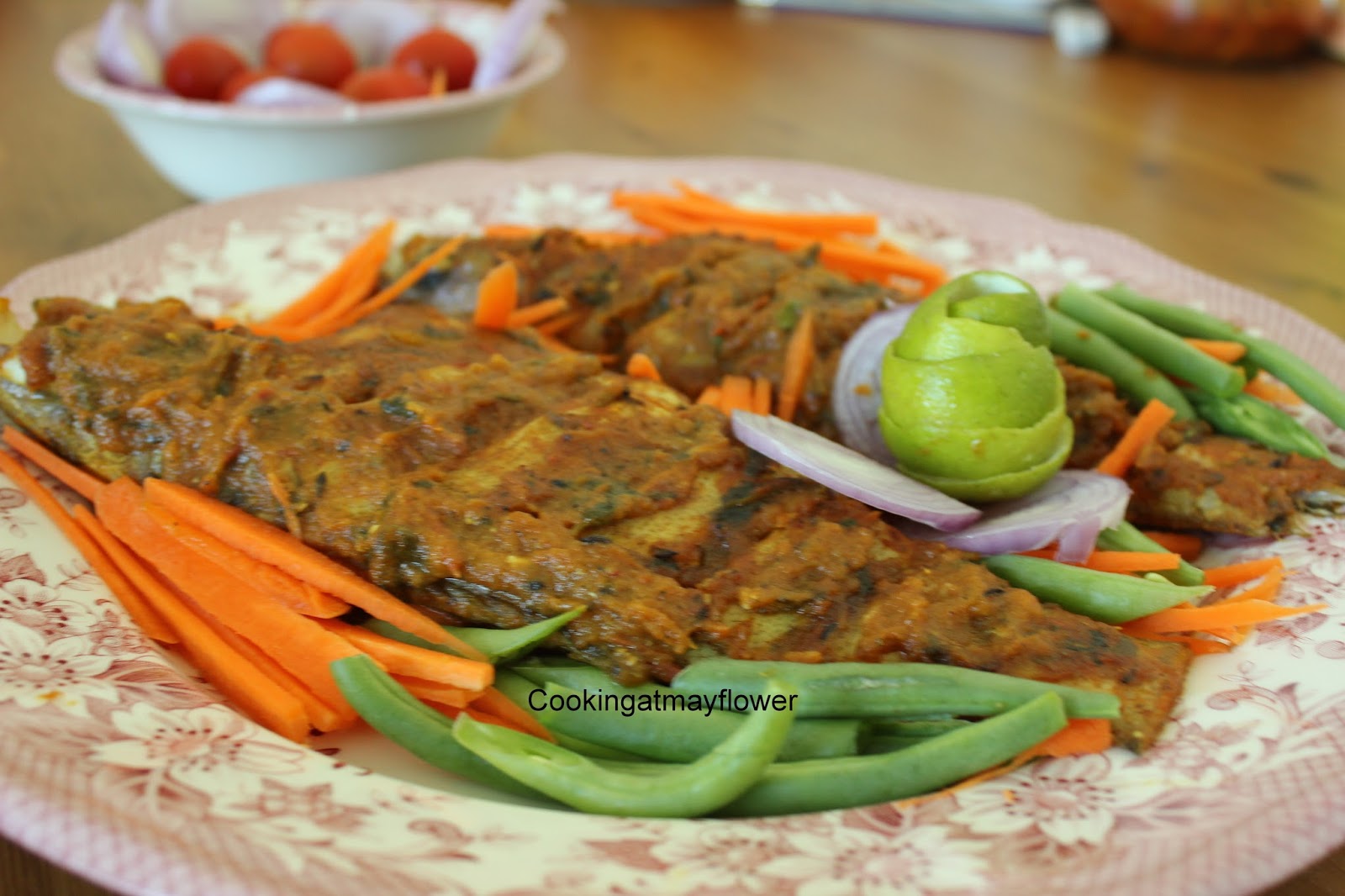 Want to try Kerala Pearl spot in banana leaf/Karimeen Pollichathu – Check here


Ingredients
Fish – 1 kg
Oil as needed
Cumin seeds – 1/2 tsp
Onion chopped – 2 no
Ginger – 2 inch pieces
Garlic – 1 whole bulb
Turmeric powder – 1 tsp
Tomatoes, chopped – 1/2 kg
Sugar – 1 1/2 tsp
Salt – as needed
Pepper powder – 1 tsp
Chilli powder- 1 tsp
Clove powder – 1/2 tsp
Lime juice – 3 tbsp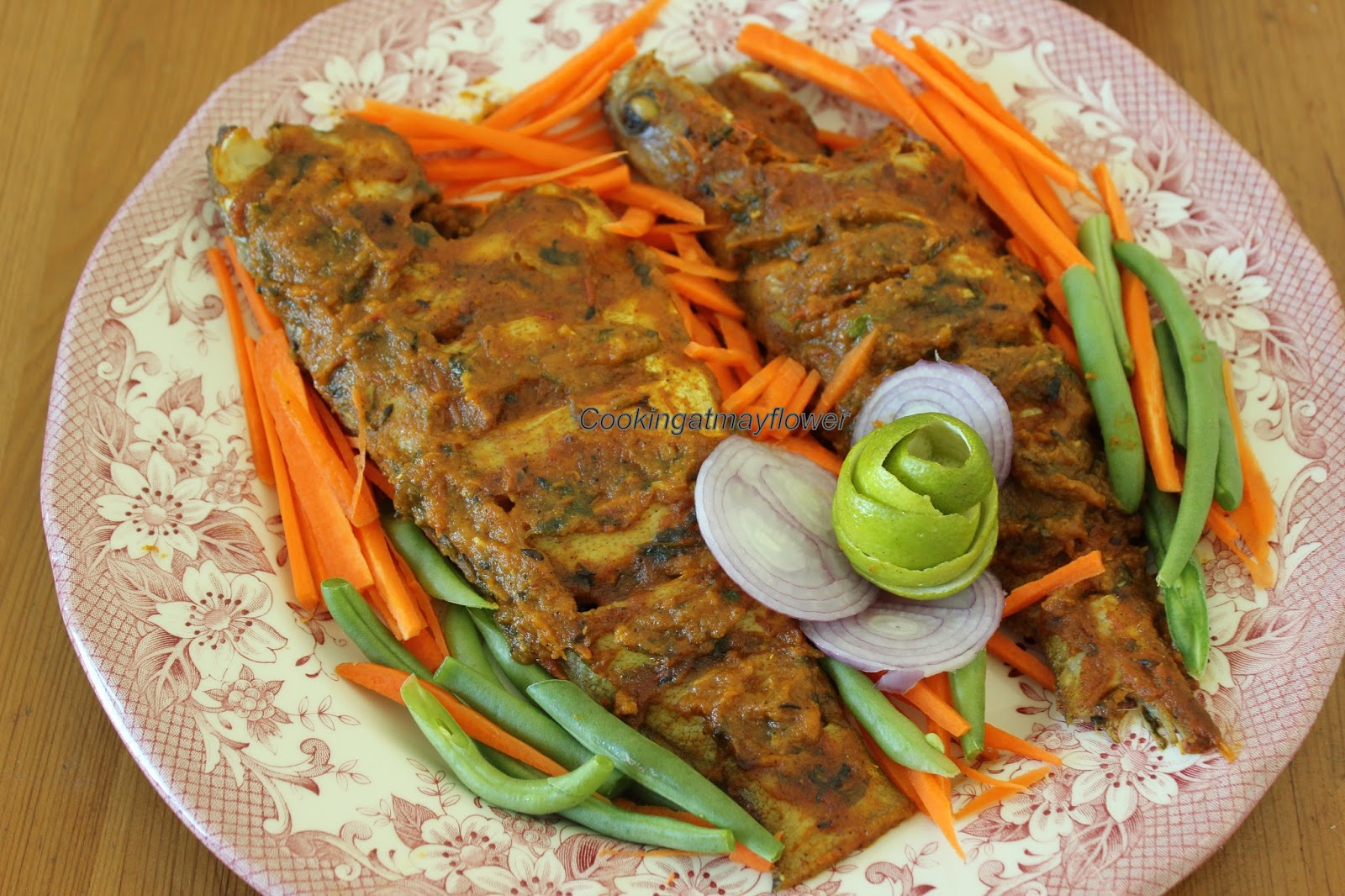 Method


Clean the fish and make slits on both sides. Wipe the fish well with kitchen towel to absorb any .
excess water.
Grind onion, ginger, garlic and turmeric powder. Keep the ground paste aside.
Heat a pan. Add chopped tomatoes and cook till all the water dries out. Add sugar to this. Allow this to cool down, then transfer it to a blender. Blend well to make a smooth tomato sauce. Set this aside.
Heat oil in a pan, splutter cumin seeds. Now add the ground paste and saute well. To this, add tomato sauce which is set aside and coriander leaves. Saute well for 3 minutes. Switch off the flame and add salt, pepper powder, chilli powder, clove powder and lime juice.
Now marinate fish with the above prepared masala on both sides including inside of the fish. Transfer this to a baking tray. Close this with an aluminum foil. Keep this for 1/2 hour.
Preheat oven to 200 degrees Celsius. Now bake the fish for 40 minutes. After 20 minutes, flip the fish. Using a spoon, scrape out all the masala, which is scattered on the tray. Again coat the masala on top of the fish. Bake for another 20 minutes.
After 40 minutes, remove the foil and serve the fish decorated with vegetables of your choice.
Step by step pictures