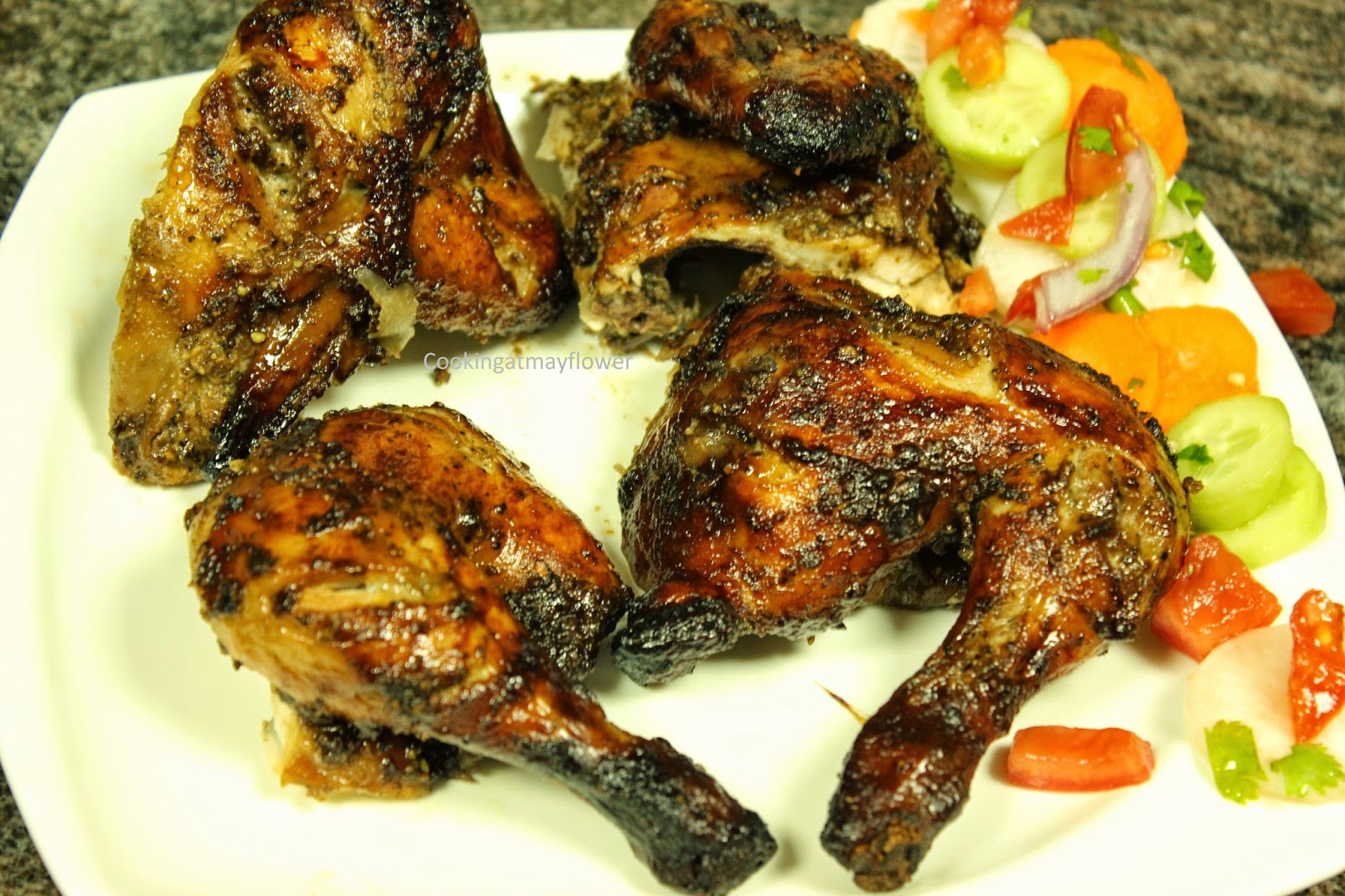 Ingredients
Whole chicken – 1 kg


BBQ sauce – 4 tbsp


Tomato sauce – 1 tbsp


Soya sauce – 1 tbsp


Honey – 1/2 tbsp


Vinegar – 1 tbsp


Peppercorns, freshly crushed – 2 tbsp


Garlic paste – 2 tbsp
Butter – 2 tbsp





Method
Prepare a marinade by mixing BBQ sauce, tomato sauce, soya sauce, honey, vinegar, crushed peppercorns, and garlic paste.


Marinate the chicken with the above marinade for 2 to 3 hours.


Heat butter in a deep pan. Fry both sides of the chicken lightly.


Preheat the oven at 180 degrees Celsius. Place this chicken in the oven and cook for 1 hour to 1 1/2 hours, turning both sides occasionally.


Serve along with steamed vegetables, potato wedges, and garlic dip .