Pachoru is a traditional Christian delicacy. For Mother Mary's feast, Pachoru is served in church. This is one of the main offerings at many churches.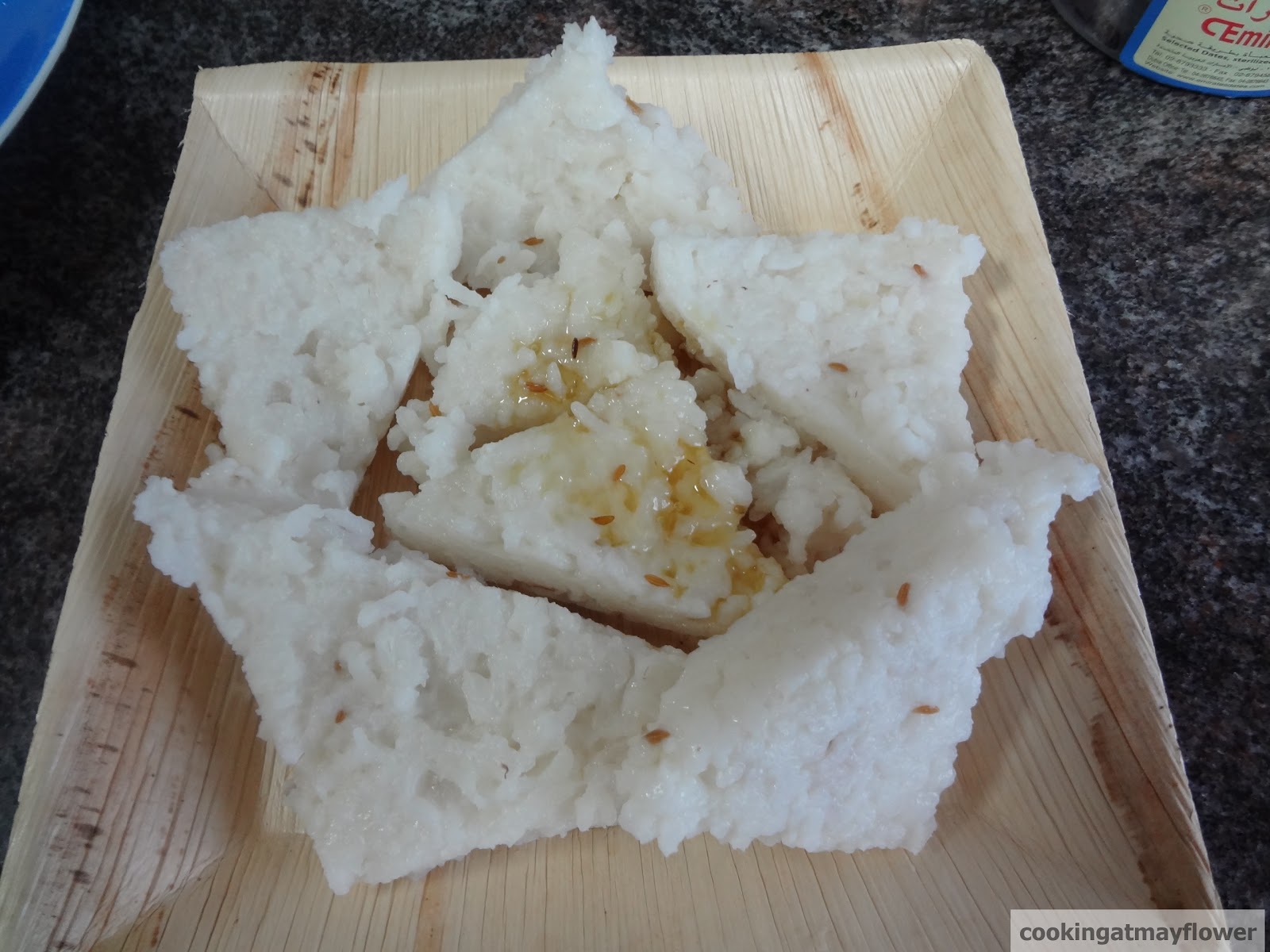 Ingredients
Raw rice  – 1 1/2 cups

Thick coconut milk  – 1/2 – 1 cup

Thin  coconut milk    –  5 cups

Cumin seeds              –  1/2 tsp

Salt  as needed

Jaggery  as needed

Method
1. Pressure cook raw rice along with  5 cups of thin coconut milk, salt and cumin seeds till 2 whistles.
2. When the pressure is released, add thick coconut milk to the cooked rice. Boil it. Switch off the stove.
3. Grease a plate and pour the cooked rice to this and flatten it, keep it for sometime, so that you can cut it into desired shape.
Pachoru is ready to be served with jaggery syrup or sugar.
How to prepare jaggery syrup?
In a pan, add grated jaggery and water. Heat the pan. Let the jaggery melt. Let the melted jaggery syrup thicken slightly (don't overdo it). You can add ghee to this for taste.
Jaggery syrup is ready to be poured over pachoru.