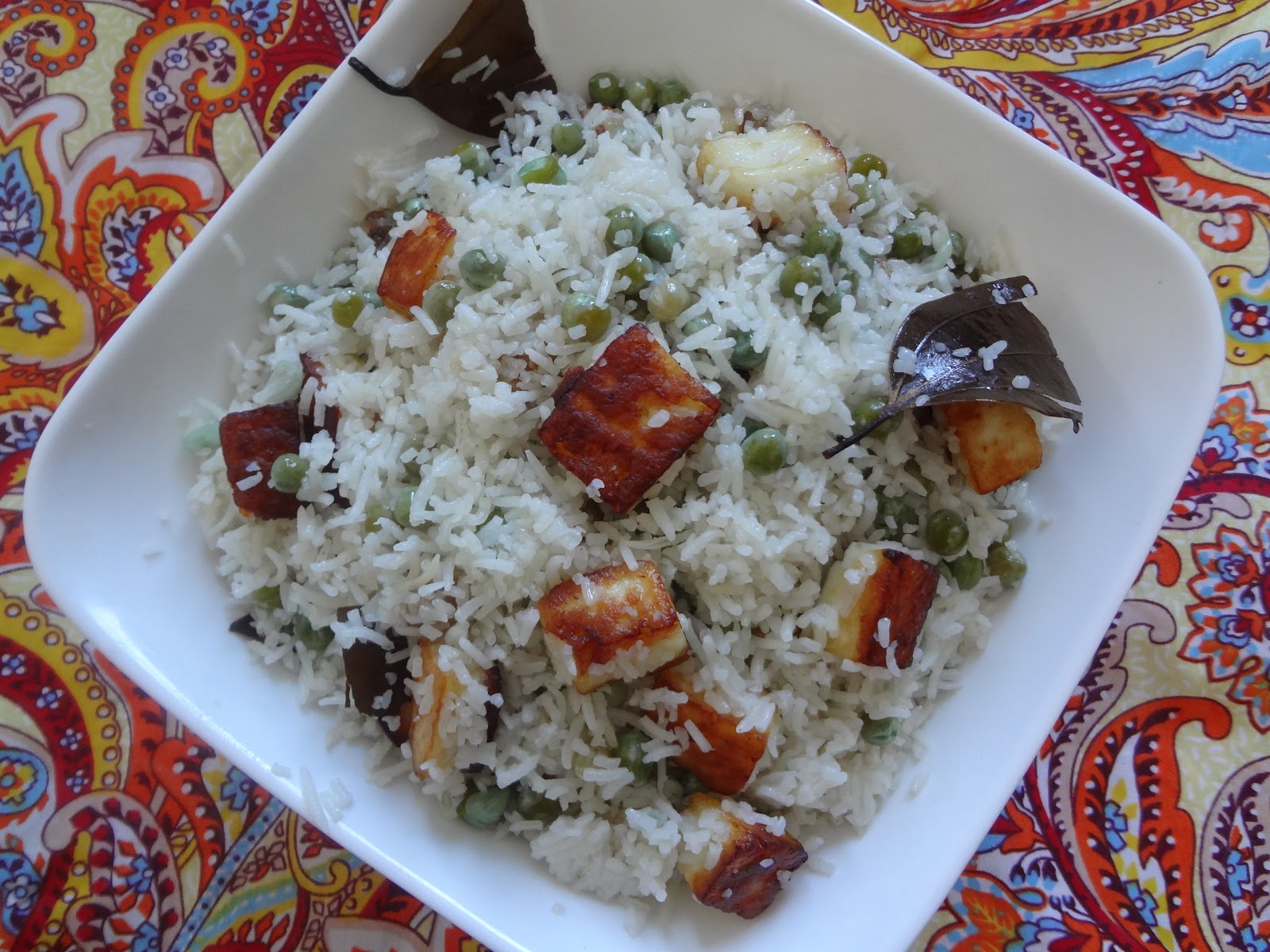 Ingedients


1) Basmathi rice – 1 cup
2) Ghee – 2 tbsp
3) Paneer cubes – 250 gms
4) Cardamom – 5 nos
Cloves – 4 nos
Bay leaves – 2 nos
Cinnamon – 1 1/2 inch piece
5) Peas – 2 cup
Raisins – 2 tbsp
6) Salt as needed
Sugar – 1 tsp
7) Water – 2 cup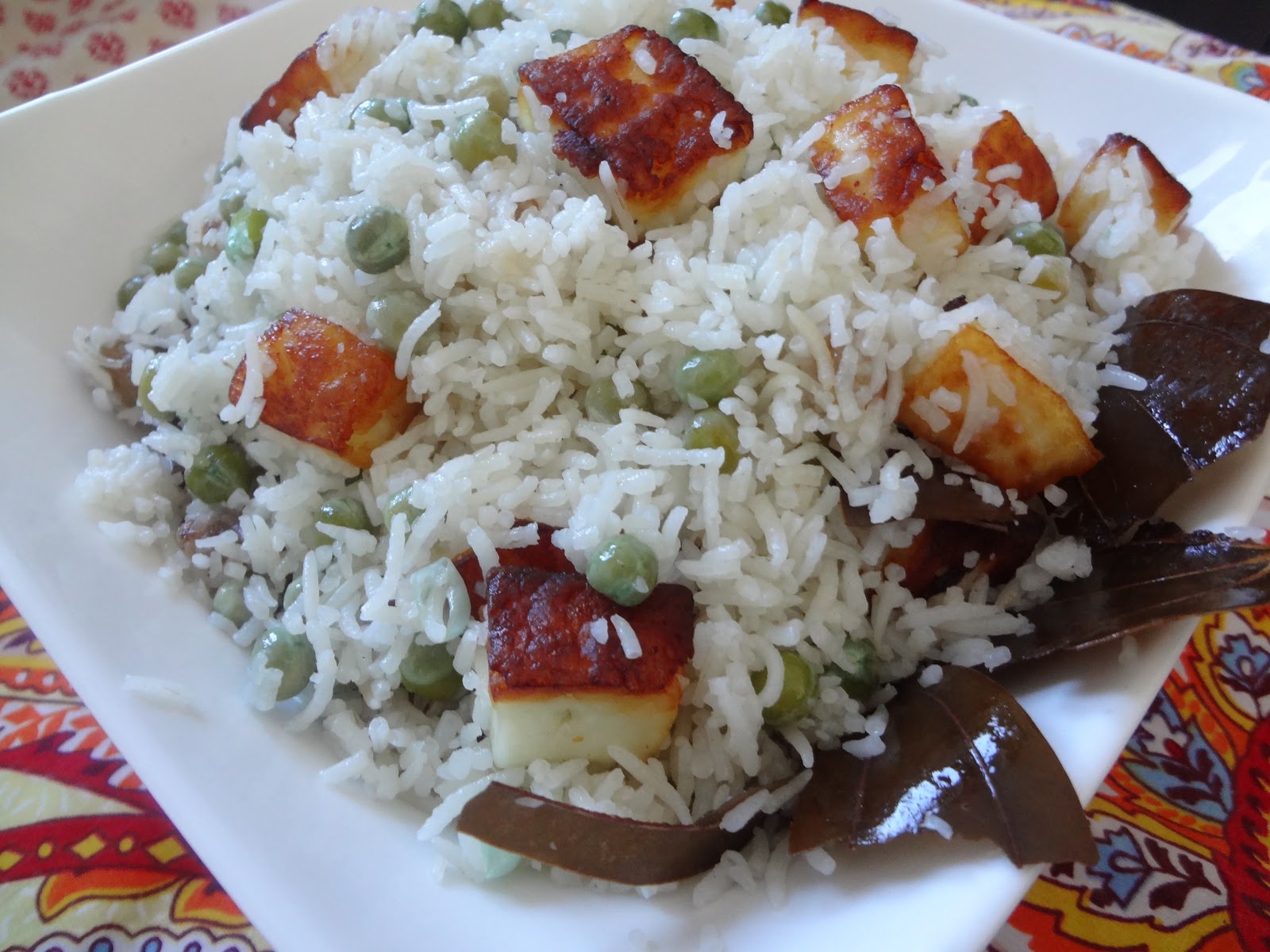 Directions
Soak rice for one hour. Heat ghee in a pan, fry paneer pieces till golden brown and keep them aside.
Saute 4th ingredients in remaining ghee. Drain the rice and saute for 2-3 minutes. Add peas and raisins and saute for another 2- 3 minutes. Now add salt, sugar, and water to this and boil in a low flame.
When all the water is absorbed and rice is cooked, add fried paneer pieces to this and cook for another 5 minutes. Serve hot with raita and pickle.