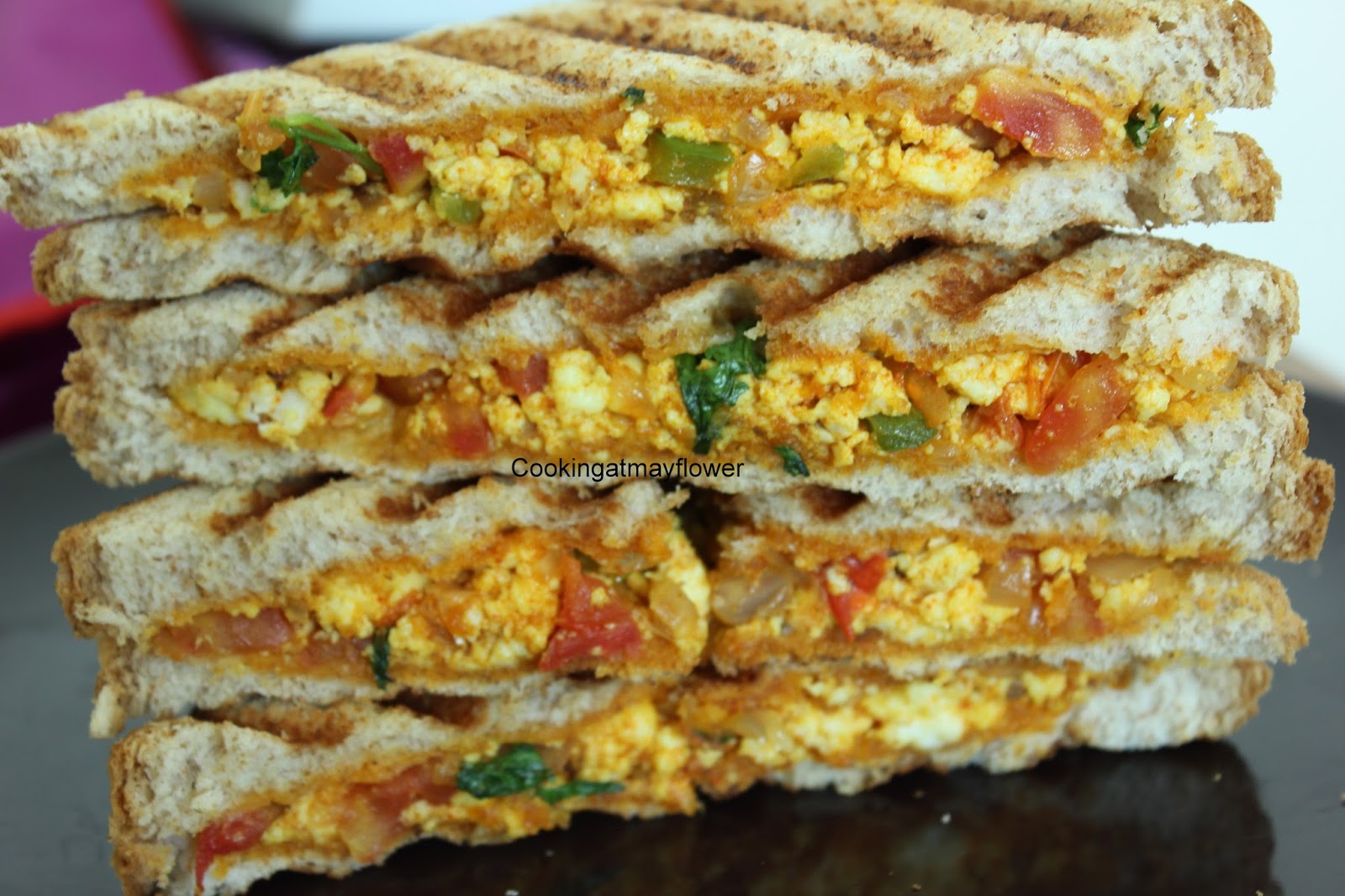 Ingredients


Bread slices – as needed
Paneer – 200 gms
Cumin seeds – 1/2 tsp
Onion, chopped- 1 no
Ginger, chopped – 1 tsp
Garlic, chopped – 2 cloves
Green chilli, chopped – 1 no
Tomato – 1 medium
Capsicum, chopped – 1/2 of a capsicum
Kashmir chilli powder – 1 tsp
Turmeric powder – 1/4 tsp
Coriander powder – 1 tsp
Coriander leaves – 2 tsp
Salt to tast
Oil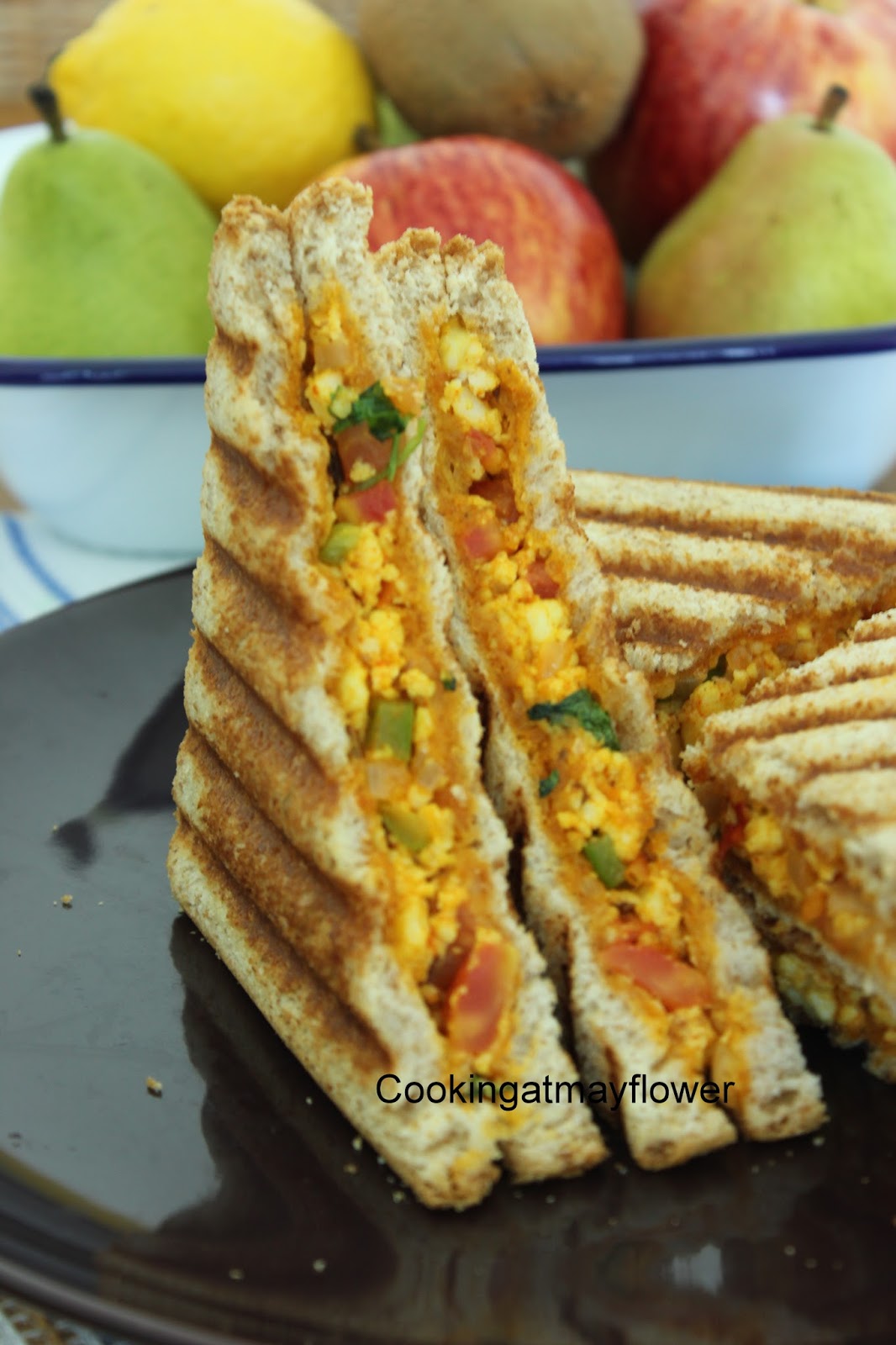 Method
Soak paneer in hot water for sometime. This helps to soften the paneer. Remove the water and crumble paneer with your hand. Keep this aside.


Heat oil in a nonstick pan. Allow cumin seeds to crackle. Add garlic, ginger and green chilli. Mix. Now add onion. When onion starts to change color, add tomato. Saute well. Add chili powder, turmeric powder, and coriander powder. Saute for a minute. Now add salt. Add capsicum and paneer. Saute well. When everything is blended well, paneer is coated with masala, switch off the flame.


To assemble sandwich, place sandwich filling on top of a bread slice. Cover the filling with another slice of bread. Spread butter on top of the bread slice. Place the bread slice on to a sandwich maker with buttered part down. Now spread some butter on top of the other slice. Cook till it get the grill marks. Paneer bhurji sandwich is ready. Serve hot with a cup of chai, coffee, or drink of your choice.


If you don't have a grill pan or sandwich maker, you can use dosa pan or tawa and have the bread toasted.