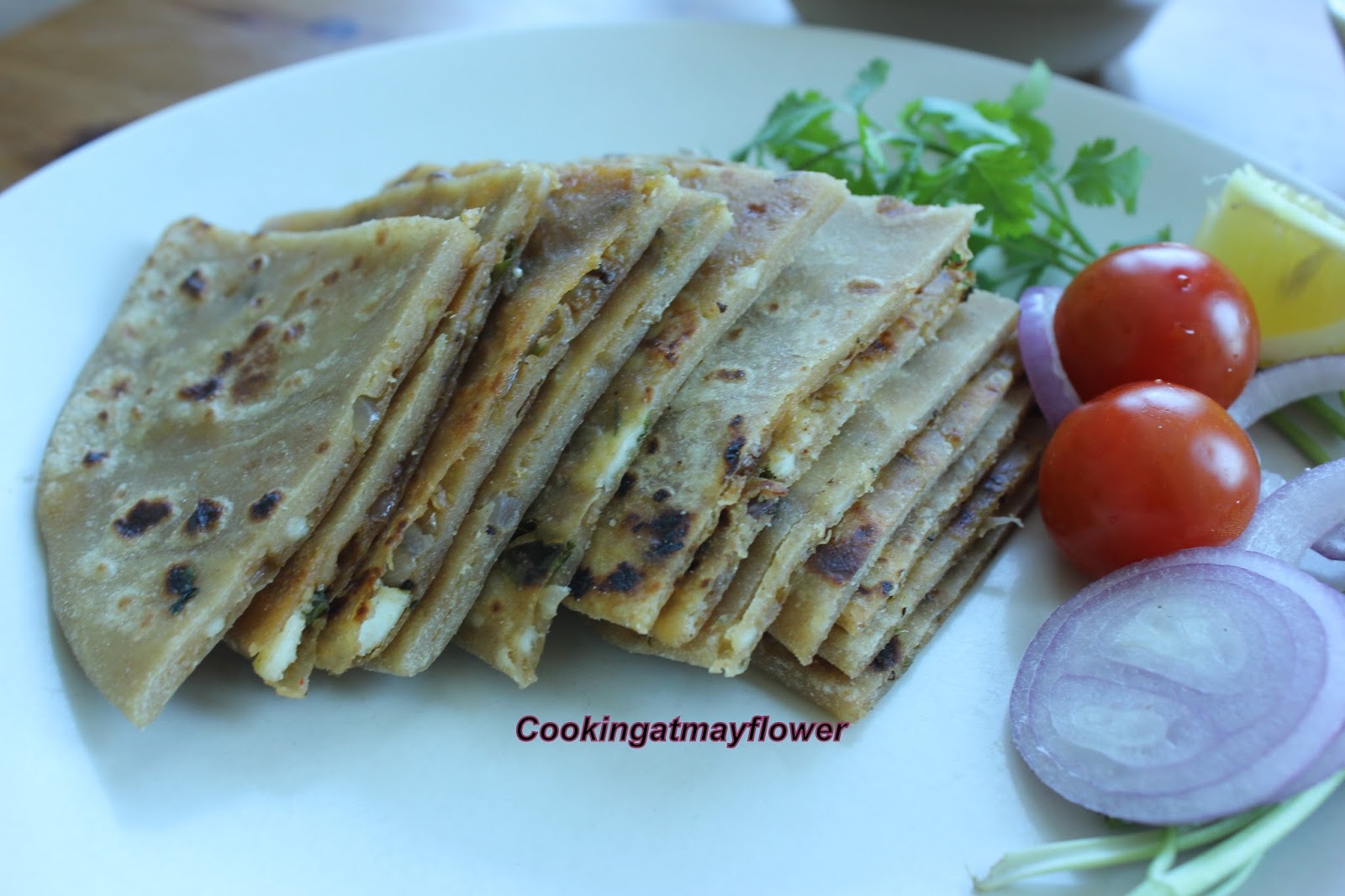 A tasty and filling protein rich paratha recipe stuffed with crumbled paneer and spices. Paneer parathas make a perfect lunch box recipe for the kids and adults alike. These parathas go well with curds,
lime pickle
,
amla pickle
.


Ingredients
Wheat flour – 2 cups
Oil- 2 tbsp
Salt
Water as needed
Paneer grated- 250 gms
Cumin seeds – 1/2 tsp
Onion, chopped- 1 no
chilli powder-1/2 tsp
Turmeric powder- a pinch
Garam masala- 1/2 tsp
Coriander leaves, chopped – 2 tbsp
Oil -2 tsp
Salt as needed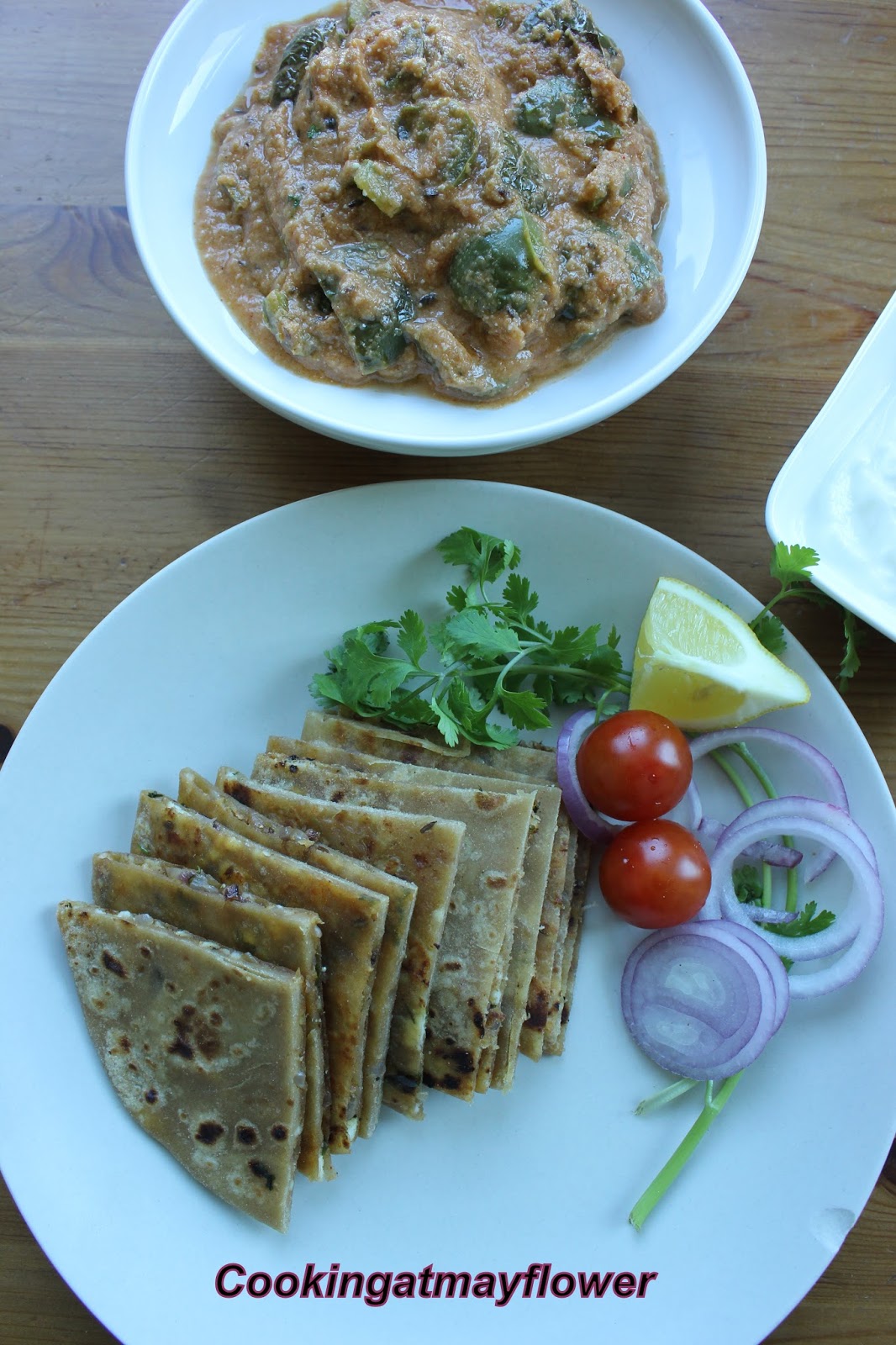 Method for preparing dough
Combine 2 cups of wheat flour, 2 tbsp oil and salt in a large bowl. Add enough water in small quantities and knead softly under you get a smooth dough like chapathi dough. Add 1 tsp of oil on the surface of the prepared dough. Cover the dough with a wet muslin cloth. Keep aside for 15 to 30 minutes.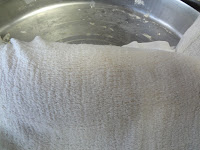 Method for making filling
Crumble paneer well with your hands. Heat 2 tsp of oil in a pan. Splutter cumin seeds, then add chopped onions and saute well . When the onion turns pink in colour, add chilli powder, turmeric powder and garam masala, Add crumbled paneer, coriander leaves and salt. Mix well. Now switch off the stove.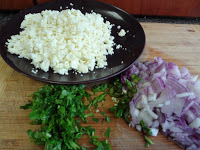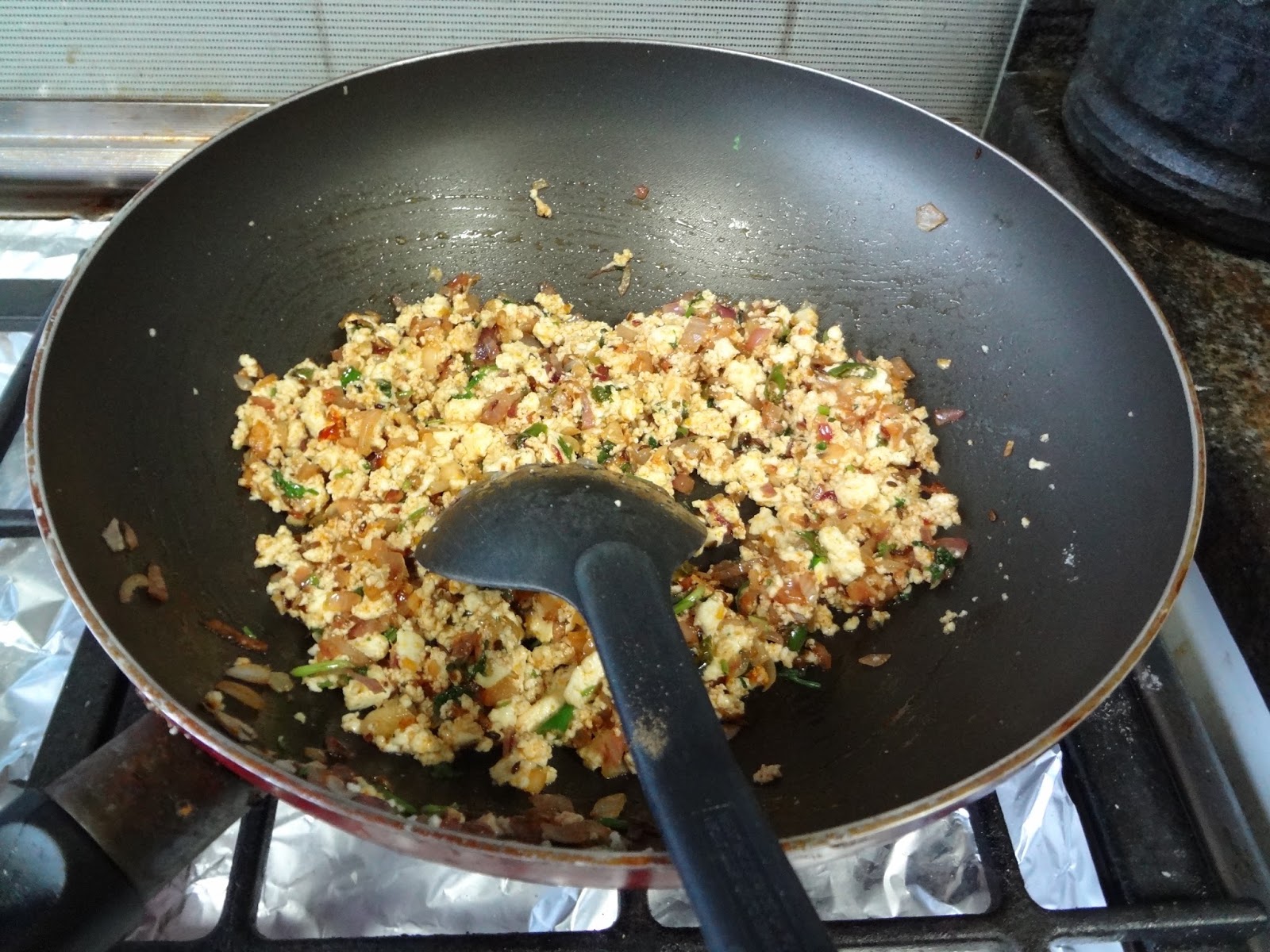 Method of making Paratha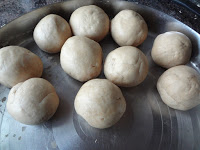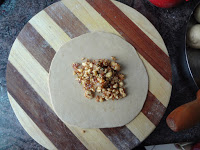 Divide the dough into 10 equal parts. Roll it out into small balls. Now add 1 tbsp of filling in the center and close it from all sides. Now dust wheat flour and roll it out gently with the stuffing. Heat a tawa and place the rolled parathas on it. When the surface of paratha starts to fluff up a bit, apply 1 tsp of oil or ghee on top and flip it on other side. Cook till it is done. Similarly cook all the parathas. Serve hot.