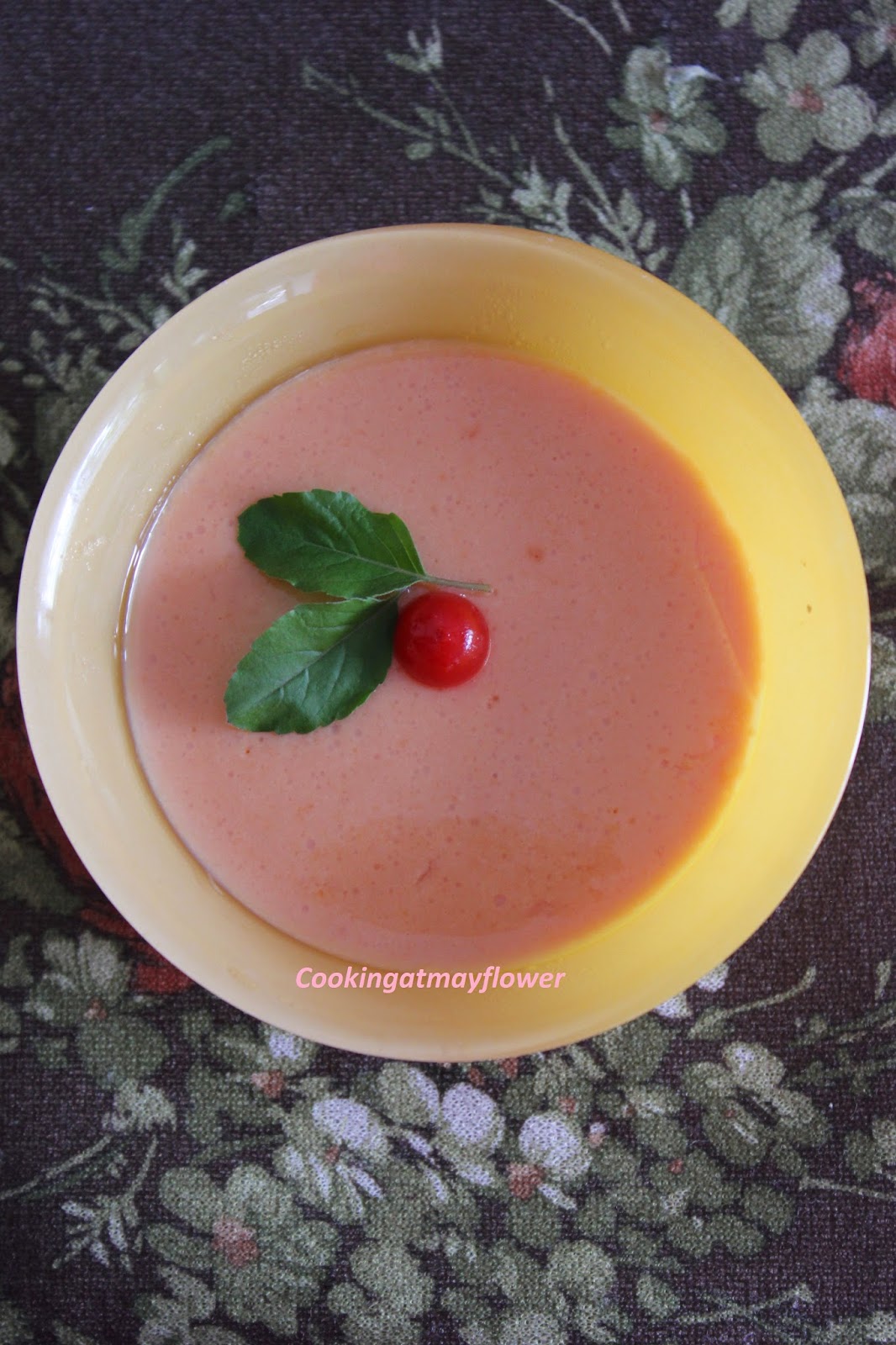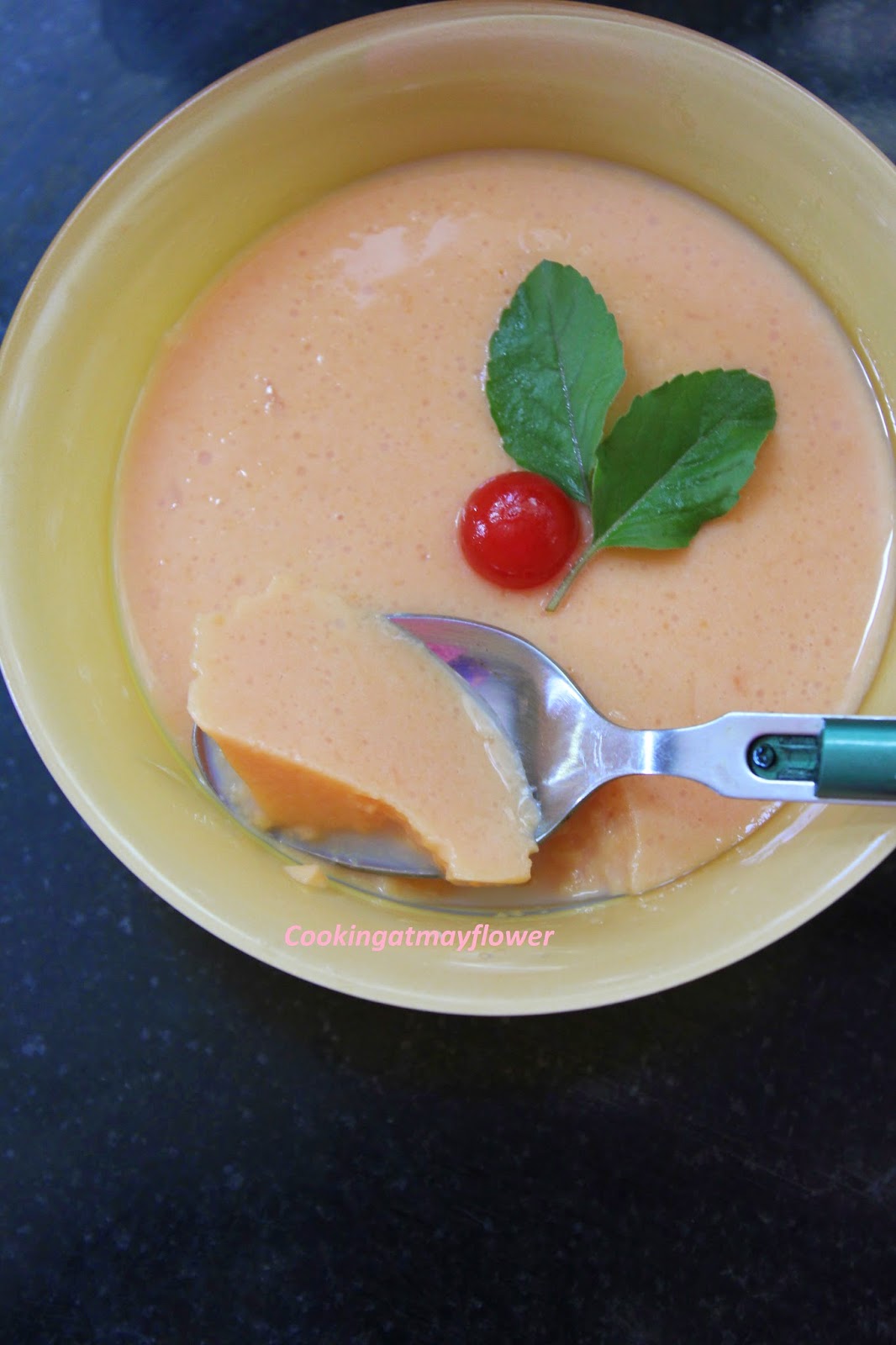 Ingredients


Ripe Papaya, cut into small pieces- 2 1/2 cups
Sugar – 4 tbsp
Milk – 500 ml
Milkmaid- 1/2 tin
Agar Agar/China grass – 10 gm
Vanilla essence – 2 drops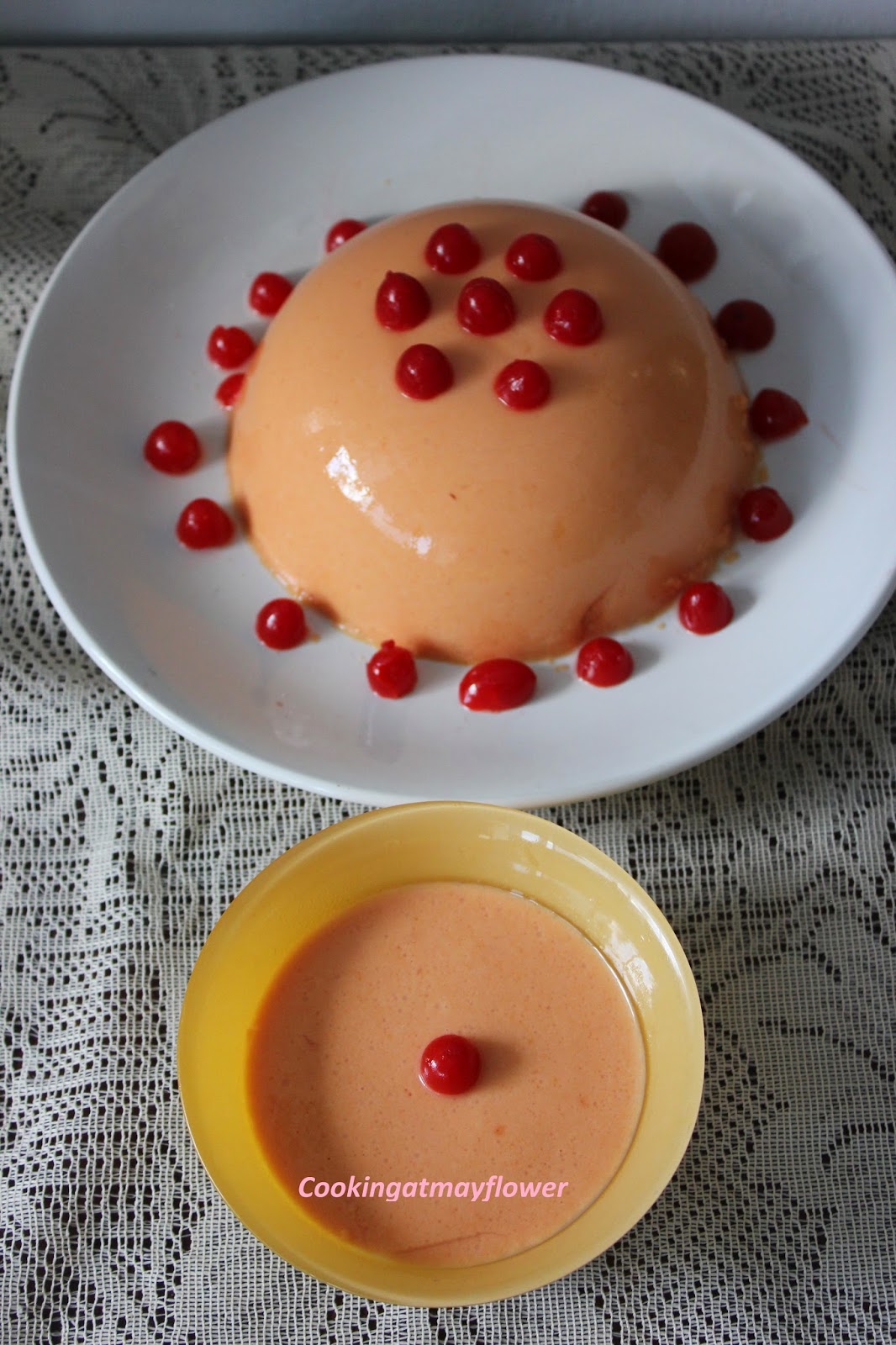 Method


In a pan, add papaya pieces and sugar and cook till the water dries up. Once cold, pour this to a blender and grind. Set this aside.


Soak china grass in a bowl with little water for 10 minutes.


In a pan,boil milk and milkmaid. Set aside.


In another pan, add soaked china grass with 1 to 1 1/2 cups of water and stir so that they melt well.
Now pass the melted china grass through a sieve and add it to the milk and milkmaid mixture, which is set aside earlier. Add vanilla essence. Add papaya mixture and stir well. Pour into pudding bowls or ramekins and refrigerate. You can serve this in 3-4 hours. Once set remove from the bowls and decorate with cherries and mint.