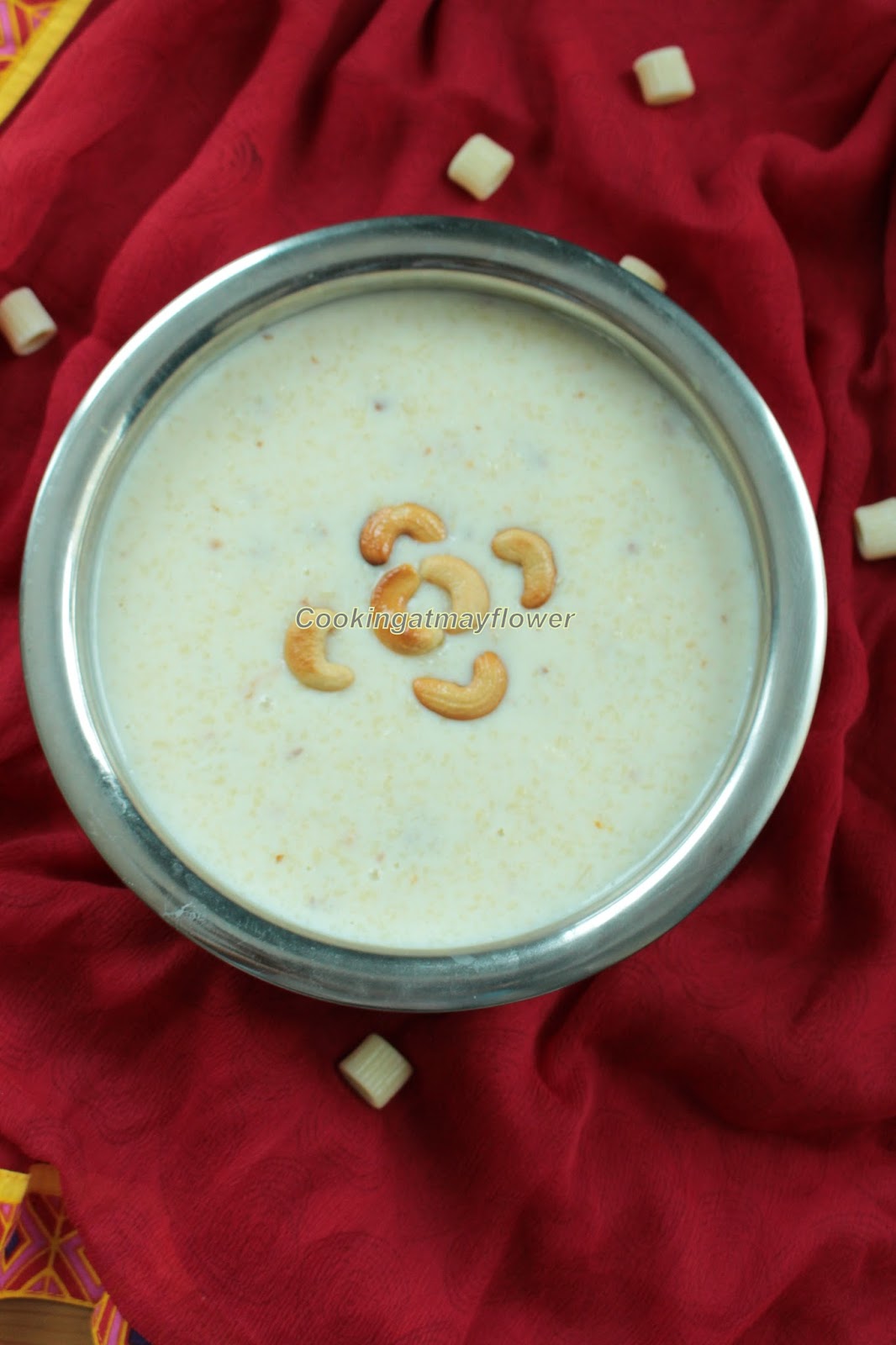 Pasta payasam is an easy to make dessert. When you have boiled pasta left on hand, this payasam can be made within minutes.
Ingredients
Cooked pasta/macaroni – 4 cups
Milk – 6 cups
Condensed milk- 1/2 cup
Sugar – 3/4 to 1 cup
Cashewnuts – 2 tbsp
Ghee – 1 tbsp
Salt a pinch
Vanilla essence – 2 drops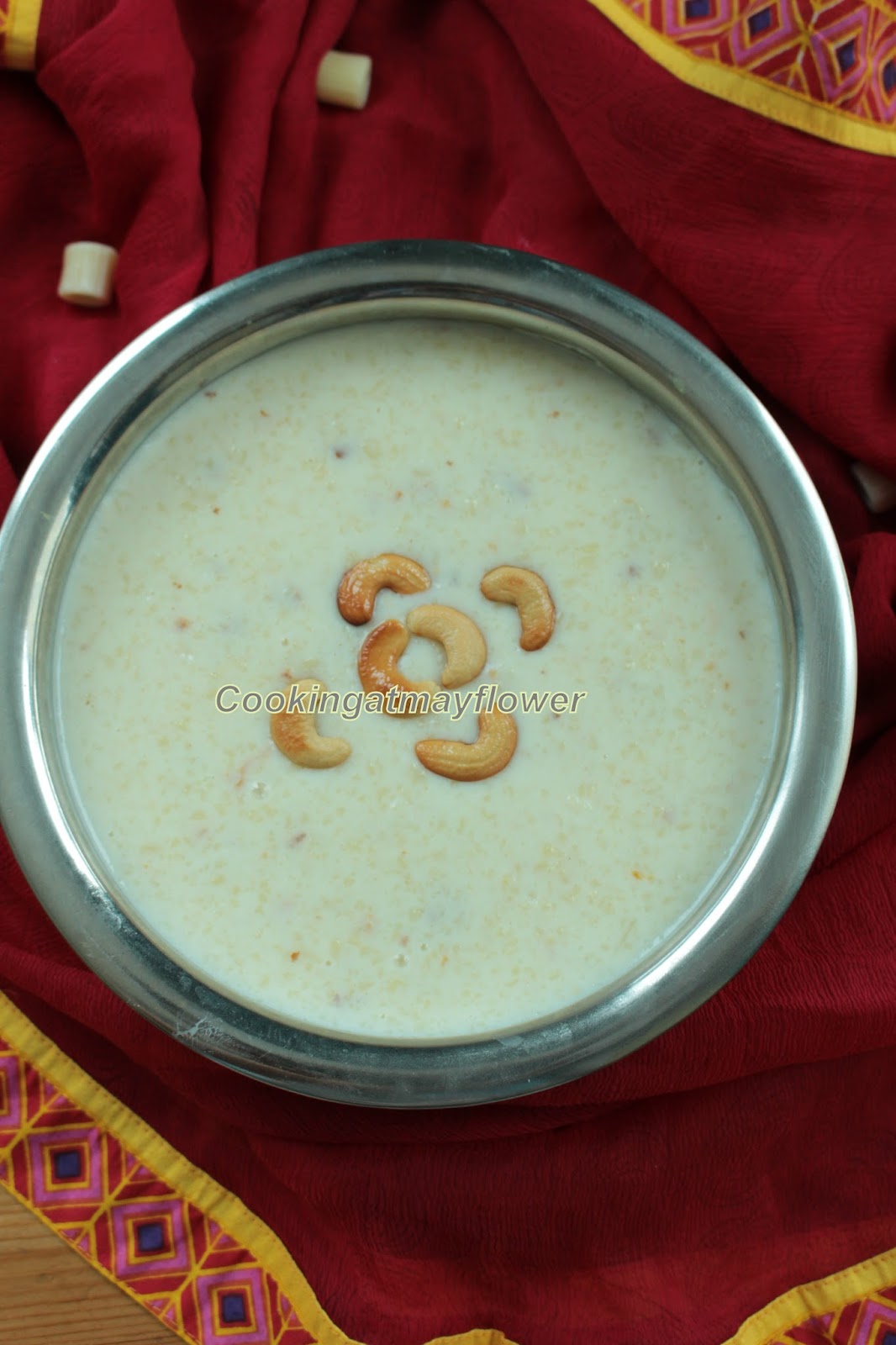 Method


In a pan, boil 3 cups of milk and cooked pasta. Now keep this aside to cool down.
Transfer this to a mixer and grind to a coarse paste.
In a pan, add 3-4 cups of milk, coarse paste of pasta and sugar. Allow it to boil. Now add condensed milk. When it is slightly thick in consistency, add vanilla essence. Switch off the stove.
Heat ghee in a pan. Fry cashewnuts. Pour this over payasam. This payasam can be served both hot or cold.